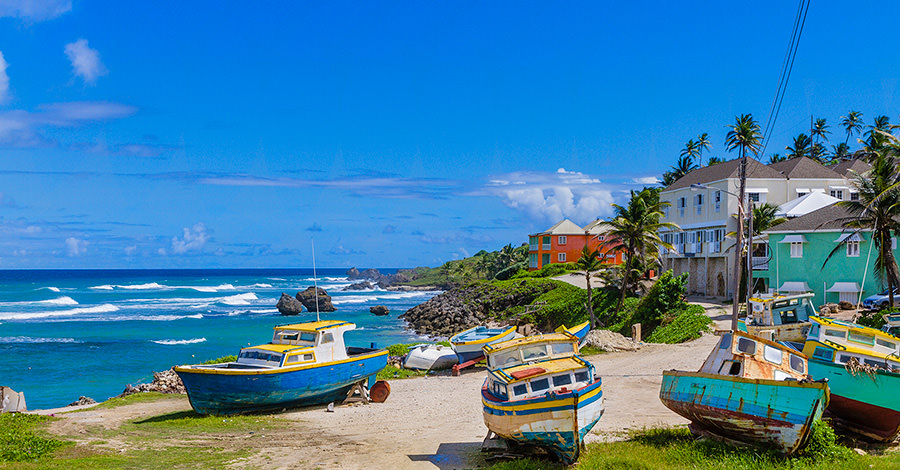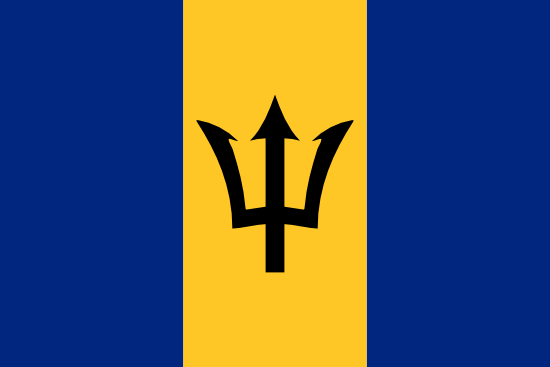 Do I Need Vaccines for Barbados?
Do I Need a Passport or Visa for Barbados?
What Is Barbados's Climate?
How Safe and Secure is Barbados?
Is the Food In Barbados Safe?
Visit a Famous Horse Racing Track
What Should I Take to Barbados?
Canadian Embassy in Barbados
Barbados is one of the most beautiful and welcoming islands in the Caribbean.
The island is deeply-rooted in a history of sugarcane exports. But, over time, the country's famous beaches became a common tourist-attraction. There are nearly 100 white and pink-sand beaches meeting teal-blue ocean water.
From kitesurfing and jetskiing, to deep-sea fishing and sailing, Barbados offers many offshore activities.
Do I Need Vaccines for Barbados?
Yes, some vaccines are recommended or required for Barbados. The PHAC and WHO recommend the following vaccines for Barbados: typhoid, hepatitis A, hepatitis B, rabies, and influenza.
---
Dengue and Zika viruses are both present in Barbados. These mosquito-borne infections pose a risk to all travellers, especially pregnant women. Make sure you're protected by using mosquito netting and repellents.
Visit our vaccinations page to learn more. Travel safely with Passport Health and schedule your appointment today by calling or book online now.
Do I Need a Passport or Visa for Barbados?
Canadians do need a valid passport or visa for tourism or business stays in Barbados for less than 90 days.
Is A …
A Barbados Entry Requirement?

Passport
Yes
Passport Validity
At time of entry
Blank Passport Pages
One page per entry stamp
Visa
No
Vaccinations
Recommended
Sources: Canadian Travel and Tourism
There are no required vaccinations, unless a stop is made into a country that is at risk of yellow fever. There are no currency restrictions upon entry or when exiting.
Visit the Canadian Travel and Tourism website for more information on entry and exit requirements.
What Is Barbados's Climate?
Given the country's tropical location, Barbados is sunny and warm year round. Being in the middle of the ocean, there is a constant breeze that keeps even the hottest months bearable. There isn't much rain, but when there is, it usually comes and leaves in quick spurts.
Given the size of the island, there is little fluctuation in climate. Everywhere will be warm and temperate throughout the year, with towns right on the coast being cooler.
How Safe and Secure is Barbados?
Barbados is one of the safest locations in the Caribbean. There are occasional petty crimes such as pickpocketing. But, as long as travellers take minimal precautions, there should be no issues. As with most places, travel in pairs and avoid walking around more remote areas at night.
Is the Food In Barbados Safe?
The food in barbados is generally safe to eat. Try to only go to trusted restaurants or street vendors. Most dishes include some form of meat. To avoid illness, make sure the food is cooked all the way through. If it is served raw (such as sushi) make sure it is from a nearby, fresh source.
Be sure to bring a traveller's diarrhea kit in case any of the food creates a gastric problem.
Visit a Famous Horse Racing Track
Barbados has been a destination for horse-racing since the mid 1800's. The Garrison Savannah Barbados Racetrack has been a cultural attraction for over a century. The racetrack offers intimate proximity to the track and a world-class lounge with Caribbean flare. Sport a pastel outfit, a classy, over-the-top hat and bet on your favorite horse.
What Should I Take to Barbados?
When packing for Barbados, travellers should plan for the warm weather. Be sure to include:
Lightweight and airy shirts and pants


Sun hats and sunglasses


Mosquito repellent


A light sweater or jacket because temperatures tend to cool off in the late evenings
Canadian Embassy in Barbados
The Canadian Embassy provides a wide range of emergency and non-emergency services for Canadian citizens. Walk-in appointments are not available for some services. Travellers must be scheduled ahead of time online or over the phone.
Canadian Embassy Bridgetown
Bishop's Court Hill,
St. Michael,
P.O. Box 404,
Bridgetown, Barbados BB11113
Tel.: 246-429-3780
Stay safe abroad with Passport Health. Call or book online now and start traveling safely today!