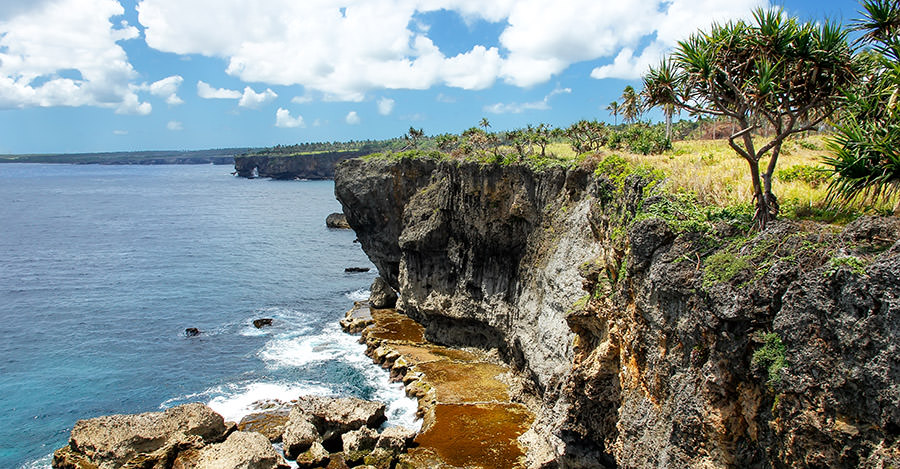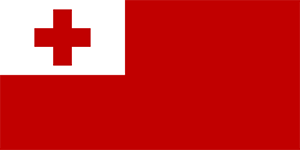 Do I Need Vaccines for Tonga?
Do I Need a Visa or Passport for Tonga?
What Is the Climate like in Tonga?
How Safe Is Tonga?
Swimming With Whales
What Should I Take to Tonga?
Canadian Embassy in Tonga
Tonga is a sovereign state that contains 169 islands where 36 of those islands are inhabited. Fiji, Wallis, and Futuna surround this Polynesian sovereign state. Samoa, Niue, Kermadec, New Caledonia, and Vanuatu also surround it.
Tonga has amazing mountainsides and beautiful untouched beaches that will draw travellers in. Its cultural is all around you. You'll enjoy relaxing in their resorts, snorkeling, diving, yachting, and kayaking. You will also be able to explore Tonga's hiking trails and coastlines.
There are many sites to see in Tonga. If you're interested in the history and architecture of Tonga, St. Joseph's Cathedral is good place to start. The Talamahu Market gives the opportunity to taste Tonga's foods and see local artwork. The adventurer in you will love exploring Mariner and Swallow's caves.
There's so much to see and do in Tonga.
Do I Need Vaccines for Tonga?
Yes, some vaccines are recommended or required for Tonga. The PHAC and WHO recommend the following vaccines for Tonga: typhoid, hepatitis A, hepatitis B, rabies, and influenza.
---
See our vaccinations page to learn more about these infections and vaccines. Ready to protect yourself? Book your travel health appointment today by calling or schedule online now.
Do I Need a Visa or Passport for Tonga?
A passport which is valid for at least 6 months from the expected date of departure is required to enter the country. A tourist visa is required for stays up to 30 days and is issued upon arrival. A business visa is also required for stays up to 30 days but must be obtained prior to arrival. Proof of sufficient funds as well as a return/ onward ticket is required to enter the country.
Is A …
A Tonga Entry Requirement?

Passport
Yes
Passport Validity
At least six months
Blank Passport Pages
One page per entry stamp
Visa
No
Vaccinations
May be required
Sources: Canadian Travel and Tourism and Embassy of Palau
Visit the Canadian Travel and Tourism website for more information on entry and exit requirements.
What Is the Climate like in Tonga?
Tonga is subtropical, and the islands are in the southeast trade wind area. The climate is cooler and from May to December when it's usually in the high 20's.
The winters have a temperature around 12 degrees Celsius while summers can reach the low-30's. The rainfall usually occurs from December to March.
How Safe Is Tonga?
Security is not an issue in Tonga, but travellers should take the regular precautions to be safe. Crime is low in Tonga with some petty crime like property theft. Breaking into houses and violent assault has been associated with robbery. Sexual assault has been known to happen on public beaches. Women should be on more alert at night and should avoid going out alone or to places that are isolated. You should protect yourself and your valuables while on your trip.
The police have worked with the Women and Children Crisis Center to help abused women, girls, and boys. Churches and the Salvation Army have helped in this effort as well. Victims of sexual assault and domestic violence should contact the Canadian Embassy for assistance.
Swimming With Whales
Tonga is one of the very few places people can swim with whales. Mother and baby calves are the whales people will most likely be swimming with. The operators take great care in making sure not to intrude too much on these wild animals. Operators are licensed and trained in this activity.
July through October is the perfect time to experience swimming with humpback whales. Operators determine whether it is appropriate to approach a whale before letting tourists do so. It is important to approach the whales in a calm and gentle manner.
A whale swim tour lasts approximately 4 to 6 hours. It costs $60.00 per person per hour. Four guests and one guide are allowed at a time.
What Should I Take to Tonga?
Before you travel to Tonga, there are some things you should bring on your trip.
Clothing — Casual is usually the way to dress in Tonga. But, you should wear modest clothing when you go into town like covering your shoulders. An all purpose wind/rain jacket and reef shoes are good to have if you plan to walk not only on the corals but hot sand.


Essential Items — You should bring sunscreen with 30+ SPF to protect you from the sun's rays as well as head covering. Insect repellant, water shoes and snorkeling gear are also nice to have.


Health and Safety — You want to stay healthy and safe in Tonga. Bring any prescriptions, medical supplies, and over the counter medicines you may need. You should also keep in mind supplies to prevent illness or injury as well as a first aid kit.
Canadian Embassy in Tonga
Canada currently does not have a residential government office in Tonga. Consular assistance may be obtained from the High Commission of Australia under the Canada-Australia Consular Services Sharing Agreement.
Australian Embassy in Tonga
Salote Road,
Nuku'alofa, Tonga
Tel.: 676 23-244
Ready to start your next journey? Call us at or book online now!