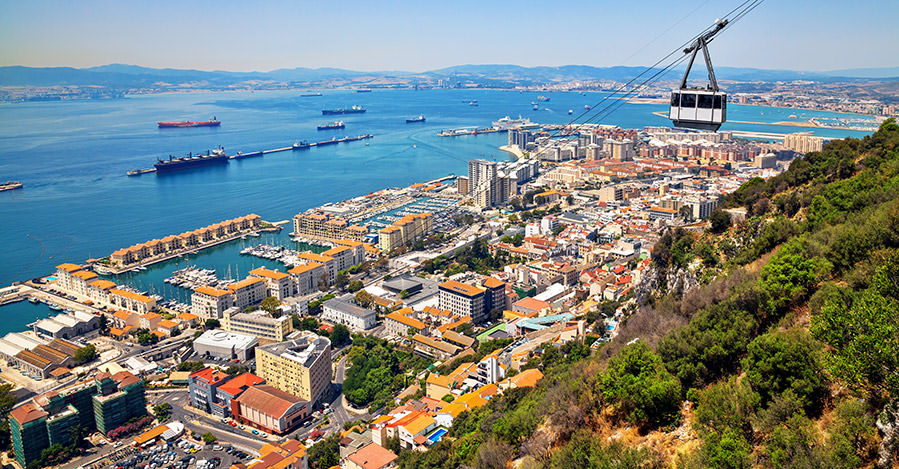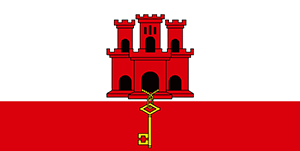 Do I Need Vaccines for Gibraltar?
Do I Need a Visa for Gibraltar?
What Is the Climate like in Gibraltar?
How Safe Is Gibraltar?
The Apes of Gibraltar
What Should I Take to Gibraltar?
Canadian Embassy in Gibraltar
Gibraltar has beautiful rocks and is a great place to experience Britishness at the tip of Spain. Travellers can experience fish and chip shops, unique 1970's seaside hotels, and so much more. Nature lovers can explore the Upper Rock Nature Preserve and St. Michael's Cave.
There are so many activities travellers can do in Gibraltar. You can take a day trip to Malaga and Seville. You can go dolphin watching, go shopping, see the Rock of Gibraltar, and take a tour of the rock.
Whether you're into nature, food or other activities, you'll find everything you need to enjoy your time in Gibraltar.
Do I Need Vaccines for Gibraltar?
Yes, some vaccines are recommended or required for Gibraltar. The PHAC and WHO recommend the following vaccines for Gibraltar: hepatitis A, hepatitis B, rabies, and influenza.
---
As a developed region, Gibraltar has few other health concerns. Be sure your routine vaccinations are up-to-date before your trip. A traveller's diarrhea kit is recommended for travellers throughout the world.
See our vaccinations page to learn more about these infections and vaccines. Ready to protect yourself? Book your travel health appointment today by calling or schedule online now.
Do I Need a Visa for Gibraltar?
A visa is not required for stays in Gibraltar less than 90 days. Passports must be valid at the time of entry and for the duration of stay.
Is A …
A Gibraltar Entry Requirement?

Passport
Yes
Passport Validity
At least six months
Blank Passport Pages
One page per entry stamp
Visa
No
Vaccinations
Recommended
Sources: Canadian Travel and Tourism and U.K. Visas and Immigration
Visit the Canadian Travel and Tourism website for more information on entry and exit requirements.
What Is the Climate like in Gibraltar?
Gibraltar has a Mediterranean climate with dry and warm summers as well as mild and wet winters. Sub-zero temperatures and snowfall are not common.
Travelers will experience warm and sunny weather in the summertime. July and August are the months that have a high humidity. The temperature is for the most part below 30 degrees Celsius. There have been peaks in temperature as well as heat waves, but they are not that common. October to April is when travelers will see high amounts of precipitation.
How Safe Is Gibraltar?
The crime rate is low in Gibraltar, but there has been some petty crime. Travellers should keep an eye on their valuables. You shouldn't walk home alone at night because street crime and violence has been known to happen. Crime against property and burglaries are rare but can still occur, and it's better to be safe than sorry.
When you enter Gibraltar, you shouldn't buy any kind of ticket from a ticket tout. There is not a fee to come into Gibraltar, and a ticket is not needed.
The Apes of Gibraltar
If you're interested in animals, you should visit the Gibraltar Natural Reserve. You'll see the Barbary macaques, which are the only monkeys living in the wild in Europe. It is said that if these creatures were to ever leave Gibraltar so would the British.
The reserve is located at the upper rock area of the island. Travellers will come upon a den where they can see the animals close up. These apes may look harmless and adorable, but they are wild and do bite. It's possible you may see them when you go into town, so it's important to watch your belongings and don't feed them.
What Should I Take to Gibraltar?
Before you travel to Gibraltar, there are some things you should take on your trip.
Travel Documents – Be sure to have these with you in your carry-on luggage. If you are travelling on to North Africa, a visa may be required for some countries.


Money — Gibraltar pound (GIP) is the official currency of Gibraltar. All major credit cards are accepted and there are ATMs viable to use across Gibraltar. traveller's checks are also accepted.


Insect Repellents – Be sure to bring this key item and apply regularly.
Canadian Embassy in Gibraltar
As a territory of the United Kingdom, Gibraltar's embassy needs are served from London:
Canadian Embassy London
Canada House, Trafalgar Square,
London, SW1Y 5BJ,
England, United Kingdom
Tel.: +44 (0) 207 004 6000
In case of a lost or stolen passport, contact the embassy immediately. Due to its location and embassy situation, additional planning or trip changes may be required in this situation.
Stay safe abroad with Passport Health. Call or book online now and start travelling safely today!