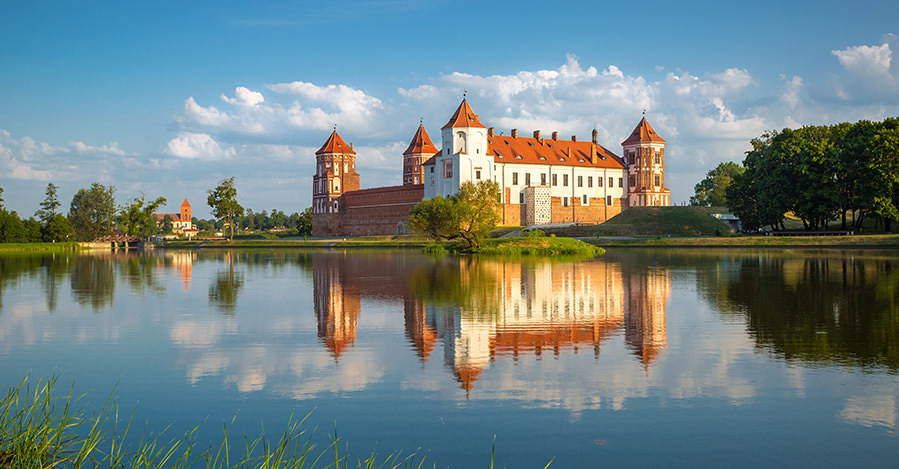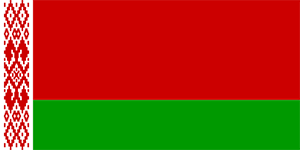 Do I Need Vaccines for Belarus?
Do I Need a Visa or Passport for Belarus?
What is the Climate Like in Belarus?
How Safe is Belarus?
Belovezhskaya Pushcha
What Should I Take to Belarus?
Canadian Embassy in Belarus
Belarus is situated in northeastern Europe bordering Russia, Ukraine, Poland, Lithuania, and Latvia. This country recently won its independence from the USSR in August 1991. But, Belarus has had a very diverse culture independent from Russia for much longer than that.
Belarusians are known for their hands-on approach to the many works they produce. This includes woodworking and glass blowing. The country also embraces the art and literary side of their culture by sponsoring annual cultural festivals.
Do I Need Vaccines for Belarus?
Yes, some vaccines are recommended or required for Belarus. The PHAC and WHO recommend the following vaccines for Belarus: typhoid, hepatitis A, hepatitis B, rabies, and influenza.
---
See our vaccinations page to learn more about these infections and vaccines. Ready to protect yourself? Book your travel health appointment today by calling or schedule online now.
Do I Need a Visa or Passport for Belarus?
All citizens must be in possession of a passport which is valid for 3 months from the expected departure date. You also must have proof of valid medical insurance to enter and will be forced to purchase state insurance at the port of entry. A visa is required for all business and tourism purposes. Visas are also required for private visits. These visas should be obtained from the embassy in Ottawa prior departure. A transit visa is also required when travelling through Belarus to another country. Travelers without a transit visa may be forcefully removed from their mode of transportation.
Is A …
An Belarus Entry Requirement?

Passport
Yes
Passport Validity
At least three months
Blank Passport Pages
Two pages per entry stamp
Visa
No
Vaccinations
May be required
Sources: Canadian Travel and Tourism and Embassy of Belarus
Visit the Canadian Travel and Tourism website for more information on entry and exit requirements.
What is the Climate Like in Belarus?
Belarus has a moderate continental climate. It experiences cool, humid winters and warm summers. The country receives lots of rain and snowfall.
Peak summer temperatures in Belarus only reach the sixties. Winters are in the 20's. There are areas of the country that spend more than a third of the year in sub-zero temperatures.
How Safe is Belarus?
Belarus has little street crime, but instances of mugging and pickpocketing do occur. It's best to avoid poorly lit areas and public transportation when alone as this makes you an easier target.
A traveller's biggest threats in Belarus are organized crime and cybercrime.
Cybercrime in Belarus includes credit card skimming, hacking and identity theft. Consider using IR-shielded jackets or materials.
Vehicle theft is common in Belarus. Sport-utility and luxury vehicles tend to be the most sought-after.
Belovezhskaya Pushcha
Belovezhskaya Pushcha is the largest ancient forest in Europe. It is even mentioned in several ancient texts and scriptures, some dating back as far as fifth century B.C.
Nearly 800 bison of the largest bison population in the world call this forest home. Visitors to the forest can spend their day hiking or biking while spotting creatures along the way.
If roughing it in the wilderness isn't for you, Belovezhskaya Pushcha still has a lot to offer. You can visit the nature museum and zoo or peruse the souvenir and food stands that can be found in this area.
What Should I Take to Belarus?
Here are some essential items to consider bringing on your trip to Belarus:
Warm clothing


Hiking boots


Language conversion book for Belarusian and/or Russian
Canadian Embassy in Belarus
Canada currently has no residential government office in Belarus. The embassy in Poland handles all consular responsibilities for travelers in Belarus.
Canadian Embassy in Warsaw, Poland
ul. J. Matejki 1/5
00-481 Warsaw
Poland
(+48) 22 584 31 00
Ready to start your next journey? Call us at or book online now!