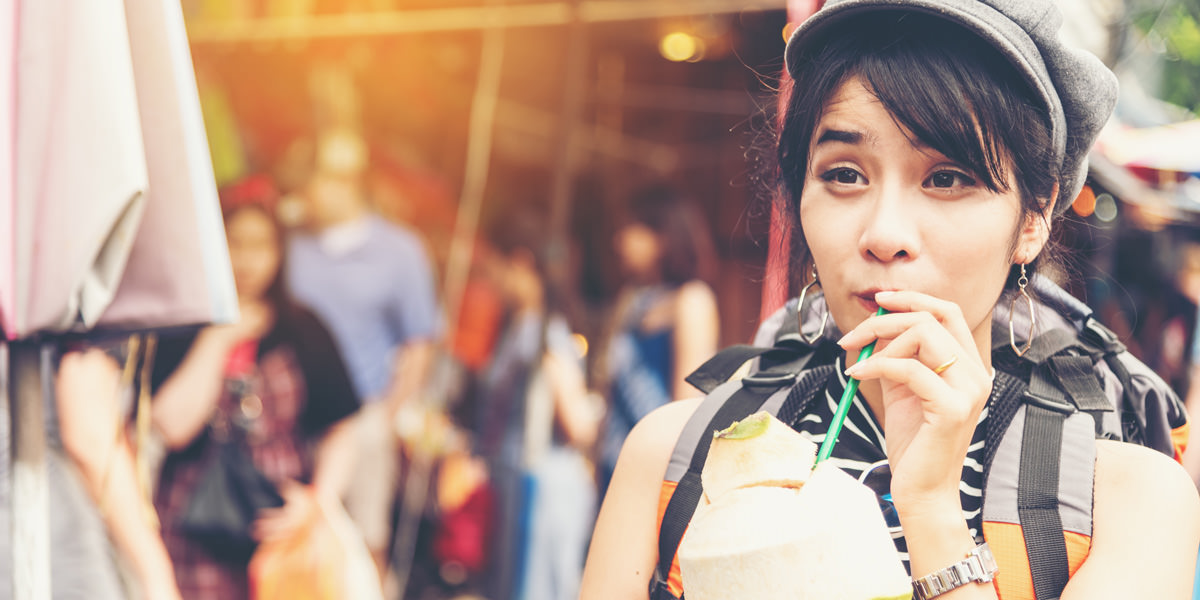 Typhoid Vaccination for International Travel
What Is Typhoid Fever?
Typhoid fever is a bacterial infection transmitted by ingesting food and water that is contaminated with Salmonella typhi. It typically occurs in developing countries in South Asia and can be fatal in up to 10% of cases in low income regions. Humans are the sole carriers of the bacteria, and conditions such as poor sanitation, overcrowding, and trade and population movements can lead to an increased spread of the infection.
The symptoms of typhoid fever usually begin six to 30 days following exposure, and can range from high fever to abdominal pain and headaches. There are a number of first-line antibiotics to treat typhoid fever. Unfortunately resistance to these antibiotics has become an issue, especially in the Indian subcontinent and Southeast Asia.
The best method to prevent contraction of typhoid is through vaccination, personal hygiene, better hand washing techniques, and precautionary measures taken when preparing food and drinking water.
What Is the Typhoid Vaccine?
In Canada there are two types of vaccines recommended to prevent typhoid fever. One is an oral vaccine called Vivotif which involves capsule pills taken over the course of four doses. The other option is through injectable typhoid vaccines. One of those injectable vaccines, Vivaxim is a combined vaccination to protect from both typhoid fever and hepatitis A.
Reaction to typhoid vaccinations are generally mild, and serious harm and side effects are rare. The injectable vaccines may cause minor pain and swelling at the injection site and approximately one to six percent of people can experience headaches, fever, rash, or diarrhea.
The length of protection varies based on the vaccination method you choose. The oral vaccine is effective for seven years, and the injectable vaccines require a booster shot every three years.
A typhoid vaccine can prevent up to 70% of cases. Protection against the infection will begin one to two weeks after vaccination, so it is recommended you see your Passport Health Travel Medicine Specialist a month prior to departure.
Where Does Typhoid Fever occur?
Destination of travel is the strongest predictor of typhoid risk. The highest risk area is South Asia, where the Public Health Agency of Canada (PHAC) estimates one in 3,000 travellers may develop typhoid fever. There is an intermediate risk for travellers to sub-Saharan Africa, North Africa, the Middle East, and South America.
The PHAC defines South Asia as Afghanistan, Bangladesh, Bhutan, India, Nepal, Maldives, Pakistan, and Sri Lanka. Among those countries, the majority of typhoid cases were reported in India, Pakistan, and Bangladesh.
For more information about the typhoid vaccine or any other travel vaccines, schedule an appointment with your local Passport Health travel medicine clinic.
Customer Reviews
Passport Health – Typhoid Vaccination
Overall rating: 5 stars – 10 reviews
"

Great Nurse!

"

"My nurse was great. I had to get an immunizationsh for typhoid and I barely felt anything. Thanks to the awesome nurse for going through everything and answering all my questions!"
"

Good service

"

"Pleasantly received by the nurse and was attended to promptly! The typhoid vaccine was explained in detail and was given with no pain at all! Thank you for the very nice service!"
"

Saved the Day!

"

"I forgot to take my Typhoid pills and forgot to store in the fridge. The staff was able to fit us in and give us the vaccine instead as we didn't have enough time for the oral vaccine. We now feel safer for our trip."
"

Thorough and informative

"

"The nurse went through everything in great detail. She answered any questions I had and made plenty of practical recommendations. The typhoid vaccine was quick and pain-free and I'm terrified of needles!"
"

Best clinic to visit

"

"The nurse gave me so much information and went over every detail. I asked for Typhoid Pills. She explained all the types of med and what they were used for in that region. I was thankful I went there."
"

Great Service

"

"Amazing service. The nurse answered all my questions and gave me the typhoid vaccines right away."
"

Excellent

"

"The Passport Health Clinic was very fast and efficient. I received my typhoid vaccination right away and was able to leave without any complications. The nurse was very kind and helpful."
"

Awesome Clinic

"

"A very Welcoming and Clean environment. The nurse I had was awesome and very friendly. I am not good with vaccinations and she was very assuring and offered me oral typhoid as an alternative to an injection. Thanks passport health!"
"

Great Clinic!

"

"I went to this clinic because I was short on time, and needed a Typhoid vaccine. The RN who did my consultation was knowledgeable, friendly, and understanding of my fear of needles. She got right to the point, and didn't over-prescribe vaccines. They look at where you're going, what you're doing, how long you are there, as well as your vaccination history. The RN told me exactly what I should get, and what I should think about but don't necessarily need. She gave me options and didn't pressure me into getting more than what was reasonable. Would definitely go back for future travel vaccinations."
"

Very quick and efficient

"

"We arrived for our 7:30 a.m. appointment to get our typhoid vaccine at 7:15. The nurse was there and had us on our way by 7:30."
On This Page:
What is Typhoid Fever?
What Is The Typhoid Vaccine?
Where does Typhoid Fever occur?