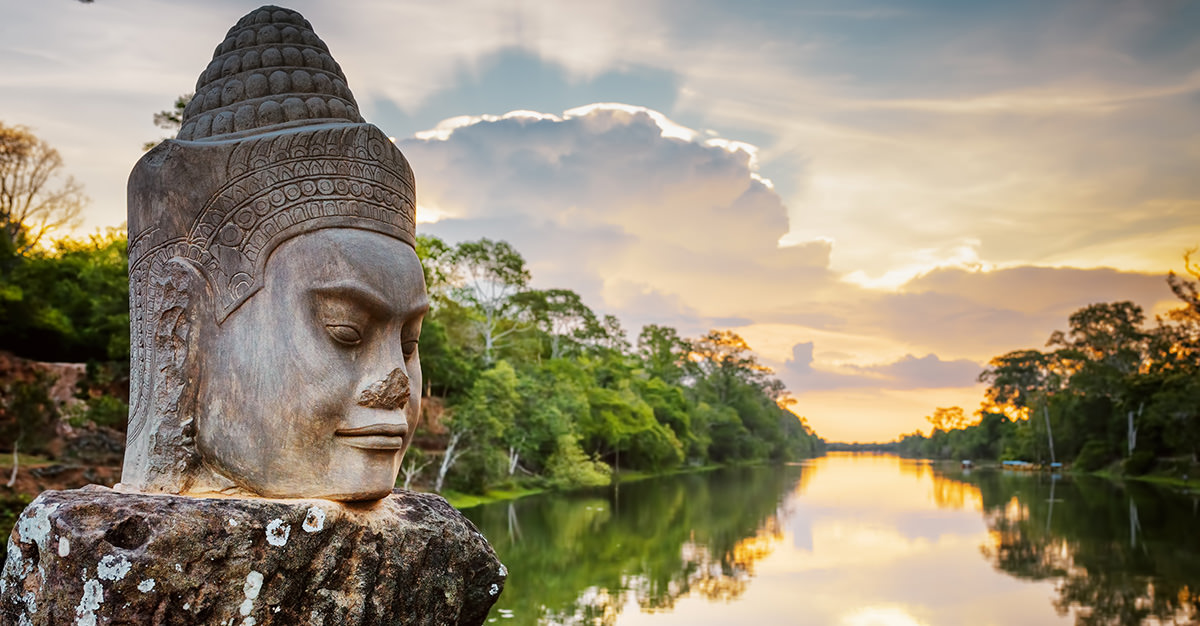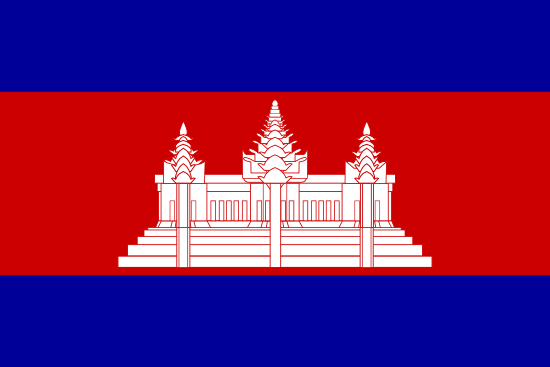 Amazing vistas, stone temples and massive green jungles are just a few of Cambodia's sights. In the cities, travellers can find world-class restaurants and a fun nightlife.
For those looking to experience a new culture and meet new people, Cambodians are generous and very hospitable.
For the history buffs, Cambodia has been working to rebuild after the starvation, poverty, and violence that plagued the Khmer Rouge from 1975 to 1979, putting up monuments and statues to celebrate what the country overcame.
Do I Need Vaccines for Cambodia?
Yes, some vaccines are recommended or required for cambodia. The PHAC and WHO recommend the following vaccines for Cambodia: typhoid, hepatitis A, hepatitis B, cholera, rabies, Japanese encephalitis, and influenza.
---
A Japanese encephalitis vaccine is recommended for some travellers. This is especially true if you will be staying longer-term or visiting rural areas.
Travellers should also take steps to avoid mosquito bites and mosquito-borne disease like malaria and dengue. Share your itinerary with a travel medicine specialist to see if there are other steps you can take to prevent malaria, including antimalarials.
See our vaccinations page to learn more about these infections and vaccines. Ready to protect yourself? Book your travel health appointment today by calling or schedule online now.
Do I Need a Visa or Passport for Cambodia?
Visas are required to enter Cambodia for Canadian citizens with a valid passport. Tourist visas are purchased upon arrival but all business visas must be obtained before arrival. In order to purchase a visa upon arrival you must fill out a visa application ahead of time. E-Visas are also available but they cannot be used to enter Cambodia by boat at Sihanoukville or the Mekong River.
Cambodia Entry Requirements

Is A…
A Cambodia Entry Requirement?

Passport
Yes
Passport Validity
At least six months validity
Blank Passport Pages
One page for entry stamp
Tourist Visa
Yes
Vaccinations
Recommended
Sources: Embassy of the Kingdom of Cambodia and Canadian Travel and Tourism
Tourist and business visas are valid for one month once the traveller enters the country. Additionally, the import and export of local currency (Riel) is prohibited.
Visit the Canadian Travel and Tourism website for more information on entry and exit requirements.
What is the Climate Like in Cambodia?
Due to the country's location close to the equator, Cambodia has a very warm climate.
November through February in is typically cool and dry. December and January are often thought of as the best times to visit due to the warm days and clear skies.
March through May are hot and dry, though there are occasional rain showers in the afternoons. From June to August it is hot and wet, as the monsoon rains begin.
Finally, September through early November is cool and wet, with the monsoon season coming to an end in late October.
How Safe is Cambodia?
The Canadian government has released some warnings regarding terrorism in Southeast Asia. All travellers should be cautious, particularly in places where large groups gather (schools, churches, nightclubs, etc).
Cambodia has a high crime rate. Petty crime, such as pick-pocketing and theft are common. travelling alone after dark is not recommended.
Visiting Angkor Wat
Angkor Wat is the largest religious monument in the world found in Angkor, Cambodia. It was built as a Hindu temple for the god Vishnu in the Khmer Empire. During the 12th century it became a Buddhist temple. The temple architecture is meant to represent that of Mount Meru, home of the gods.
The site is a gorgeous place to visit for those wanting to admire its architectural beauty (there are pillars decorated with lotus rosettes and dancing figures) or for those looking to better understand the history of the country.
What Should I Pack for Cambodia?
A trip to Cambodia is an unforgettable experience. Make sure you bring everything you'll need to enjoy it to the fullest.
Money Belt – Due to the amount of pick-pocketing that occurs, a money belt will allow you to keep your money and passport safe.


Sweater/Pashmina – Many of the religious sites have a strict dress code, but the temperature outside will be very warm. A sweater or pashmina that one can wear inside and then remove is a great idea.


Sunscreen – Cambodia very warm and gets a lot of sunlight, meaning sunscreen is important.


Walking shoes – Visitors will likely want to explore the huge religious sites or the gorgeous outdoors, making good shoes a must.
Canadian Embassy in Cambodia
When travelling it is very helpful to find out exactly where the Canadian Embassy or consulates are located. Keep the address written down in case you have a legal problem, you lose your passport, or you want to report a crime. Be sure to keep a copy of your passport with you in case you lose the original.
Embassy of Canada, Phnom Penh
15th Floor, Abdulrahim Place,
990 Rama IV,
Bangrak, Bangkok, 10500,
Thailand
+66 0 2646 4300
Ready to start your next journey? Call us at or book online now!