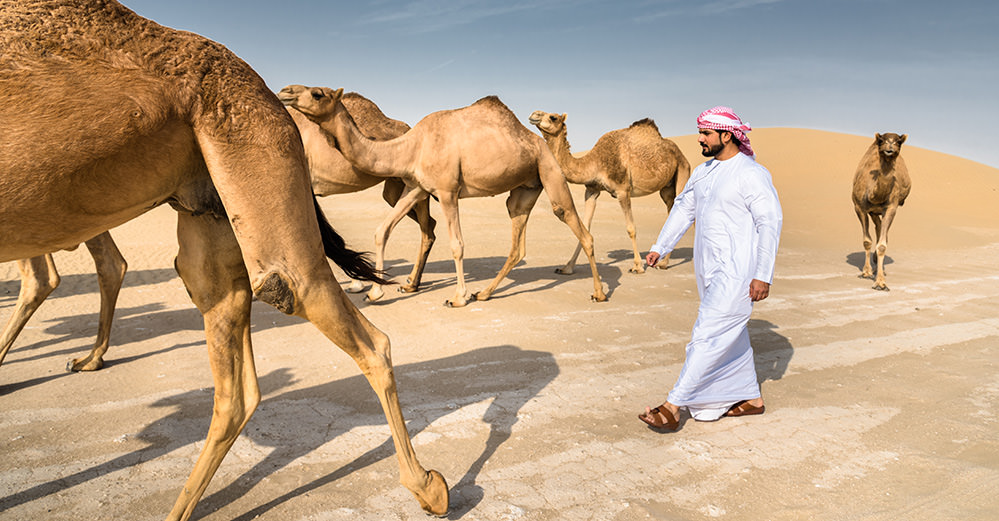 Do I Need Vaccines for Yemen?
Do I Need a Visa to Travel to Yemen?
What is the Climate Like in Yemen?
How Safe is Yemen?
Discover the Wild Island of Socotra
What Should I Pack for Yemen?
Canadian Embassy In Yemen
Yemen is bordered by Oman on the East, the Red Sea on the West, the Gulf of Aden on the South, and Saudi Arabia on the North.
The country features central highlands, southern coastal regions, and northern mountainous areas. Each region has its own unique climate variations and sights.
Do I Need Vaccines for Yemen?
Yes, some vaccines are recommended or required for Yemen. The PHAC and WHO recommend the following vaccines for Yemen: typhoid, hepatitis A, hepatitis B, rabies, and influenza.
---
There are currently active dengue and malaria outbreaks in Yemen. Be sure to use repellents, netting and bring antimalarials.
See our vaccinations page to learn more about these infections and vaccines. Ready to protect yourself? Book your travel health appointment today by calling or schedule online now.
Do I Need a Visa to Travel to Yemen?
A passport which is valid for 6 month from the expected date of departure is required to enter the country. A visa is required to enter the country and must be obtained prior to arrival.
Is A …
A Yemen Entry Requirement?

Passport
Yes
Passport Validity
At least 6 months validity
Blank Passport Pages
One page for entry stamp
Tourist Visa
Yes
Vaccinations
Recommended
Sources: Embassy of Yemen and Canadian Travel and Tourism
Visit the Canadian Travel and Tourism website for more information on entry and exit requirements.
What is the Climate Like in Yemen?
Yemen has a hot climate with intense humidity in the Southern regions. Some northern regions go years without rainfall.
Summer temperatures reach the 40's Celsius in the southern coastal regions. Further north, temperatures are cooler, but still in the low-30's most of the year.
Winters have the most rainfall in short but full bursts and thunderstorms. These can be dangerous for the monsoon area of the southwest.
Strong sandstorms occur regularly throughout the year.
How Safe is Yemen?
Many organizations recommend against travel to Yemen at this time. Political turmoil is ongoing and likely to continue.
Foreign travellers are often targets of rebel groups. Due to the country's isolation, help is unlikely. Kidnappings for ransom, armed conflicts, and terrorist activities are also fairly common.
Boats have been targeted while transiting Yemen. Pirates and rebels have conducted countless attacks.
Female, LGBT and disabled travellers should research the country before travel to the region.
Discover the Wild Island of Socotra
Socotra is a remote island that was separated from the continent of Africa for millions of years. It is a part of Yemen and is located just over 200 miles from that region of the Arabian Peninsula.
The climate is hot with little rain. The island is made up of a limestone plateau, mountains, and narrow coastal plains. Socotra has about 825 species of rare flora and fauna, 307 of which are unique to the island. It also has 140 species of birds with 10 that are also only in Socotra.
In 2010 the ruins of an ancient city from the second century AD were discovered by Russian archaeologists. The same year, almost 4,00 international travellers visited the island.
What Should I Pack for Yemen?
Think ahead on what to pack by perusing these suggestions:
Light Clothing – Yemen has a hot climate. Be sure to pack accordingly for the time of year and the activities you wish to do. Consider items such as sunscreen, lightweight clothing, and water-protective gear.


Bug Repellant – Yemen is experiencing a dengue outbreak. Make sure you're protected with quality repellent.


Copies of Travel Documents – In case of lost luggage or theft, bringing copies of key documents is a must.
Canadian Embassy In Yemen
Canadian consular services can help travellers with many issues they may face including passport services. There are no consular services in Yemen. For any consular needs, contact the Canadian Embassy in Saudi Arabia:
Canadian Embassy Sana'a
Diplomatic Quarter,
Riyadh, Saudi Arabia
Phone: 966 (11) 488-2288
Ready to start your next journey? Call us at or book online now!