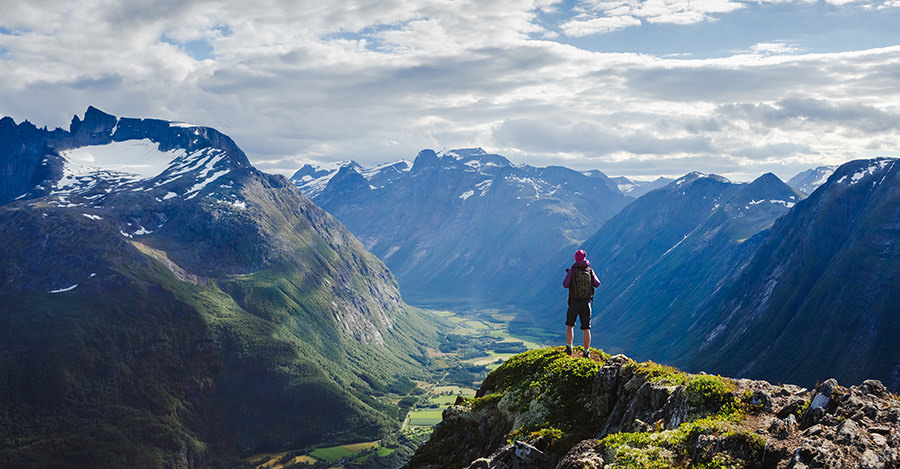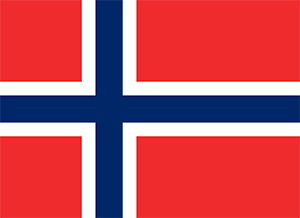 Do I Need Vaccines for Norway?
Do I Need a Visa for Norway?
What is the Climate Like in Norway?
How Safe is Norway?
Bergen and the Floibanen Funicular
What Should I Pack for Norway?
Canadian Embassy in Norway
Norway is famous for its stunning fjords and other striking geography. It is known as one of the most beautiful countries in the world.
Some of Norway's best attractions are its natural beauties. But, its neat and colorful cities are full of cultural attractions as well. Whether you love hiking or wandering through museums, Norway is an attractive spot for a trip.
Do I Need Vaccines for Norway?
Yes, some vaccines are recommended or required for Norway. The PHAC and WHO recommend the following vaccines for Norway: hepatitis A, hepatitis B, rabies, and influenza.
---
See our vaccinations page to learn more about these infections and vaccines. Ready to protect yourself? Book your travel health appointment today by calling or schedule online now.
Do I Need a Visa for Norway?
Canadians can stay in Norway for up to 90 days without a visa. All you need is a passport with six months of validity. You may need proof of onward travel as well.
Is A …
A Norway Entry Requirement?

Passport
Yes
Passport Validity
At least six months
Blank Passport Pages
Two pages per entry stamp
Visa
No
Vaccinations
May be required
Sources: Canadian Travel and Tourism and Embassy of Norway
Visit the Canadian Travel and Tourism website for more information on entry and exit requirements.
What is the Climate Like in Norway?
With the Gulf Stream's warming influence, Norway experiences a fairly mild climate.
The northern region of Norway can have temperatures as high as the high-20's during the summer. Winter temperatures can drop to Arctic levels, in the -40's. In northern Norway, the sun never sets for part of the summer and will never rise for parts of the winter.
Temperatures in the southern and eastern regions are in the low-20's in summer. High water temperatures make swimming a popular summer pastime. Sea temperatures can reach up to 18°C in these areas. Like northern Norway winter temperatures can drop down below zero.
Western Norway is best known for its fjords and its striking colors in autumn. In the summers are around 18 degrees. But the weather also tends to stay milder in the winter due to the effects of the Gulf Stream.
Central Norway has temperatures above 28 in the summers. But, in the winters tends to have a lot of snowfall because its inland areas are less affected by the Gulf Stream. The weather and temperature in central Norway can be unpredictable, even in summer.
How Safe is Norway?
Norway has low crime levels, making it a safe place to vacation. The most common type of crime is petty theft. Pickpocketing is common tourist areas such as the Oslo Central train station. More crime may occur in Oslo than other parts of the country. But, it is best to be alert and aware of your surroundings no matter where you are.
Bergen and the Floibanen Funicular
One of the most popular Scandinavian cities, Bergen is the second-biggest city in Norway. It is also a UNESCO World Heritage City. It offers colorful buildings, great food and a starting point for trips.
Bergen is also popular for its mountain. Near the city center is Floyen, a mountain that overlooks the entire city. The views from the top are some of the most beautiful in the area. Visitors can choose to hike Floyen, or can take a cable car to the top of the mountain.
What Should I Pack for Norway?
Before you travel to Norway, remember to pack the essentials.
Warm Clothing – Staying warm is imperative for travelling in Norway. Hats, gloves, and heavy coats are necessary in winter. Even in the areas with milder climates during the summer, cold weather is common. Nights can be chilly even in good weather. Be sure to look at the forecast for your trip and bring appropriate clothing.


Rain Gear – Especially in the winter, Norway can be rainy and misty—or snowy, if you're inland.


Sunglasses and Sunscreen – You'll want extra protection against all that extra sun in summers.


Eye Masks – With the extra hours of sunlight, getting sleep can be hard. Bringing an eye mask to help block out the light at night can be crucial for a good night's sleep.
Canadian Embassy in Norway
Canadian consular services can help travellers with many issues they may face including passport services. Once in Norway, the information for the Canadian Embassy is:
Embassy of Canada to Norway
Wergelandsveien 7 (4th floor)
Oslo, Norway
Tel.: +47 22 99 53 00
Ready to start your next journey? Call us at or book online now!