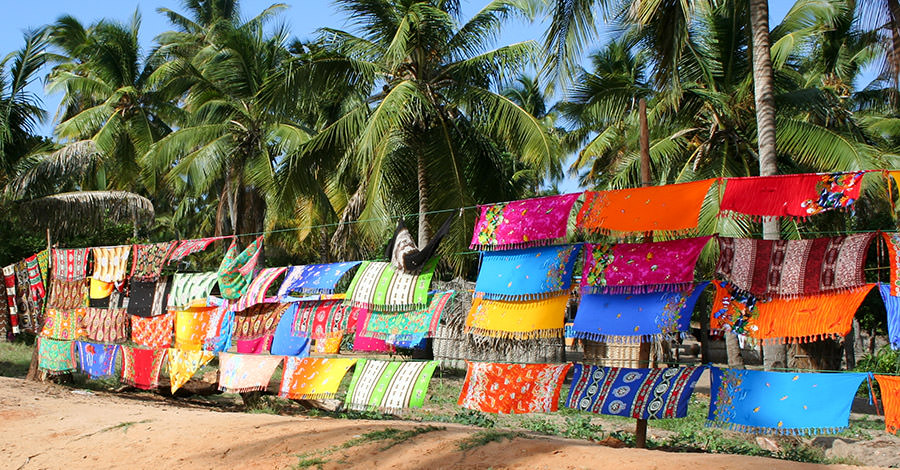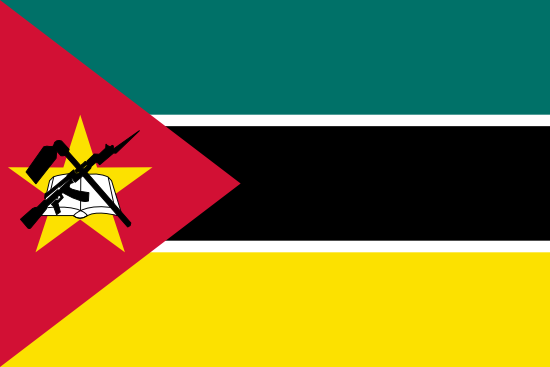 Mozambique is one of the fastest growing African vacation destinations. It is home to beautiful stretches of white sand beaches and pristine turquoise water. The waters are home to diverse marine animals and coral reefs.
The tropical climate makes it an ideal winter getaway. Besides marine activities, there are safari's and historical monuments to explore. Mozambique offers travellers seeking an adventure plenty of opportunity to find one.
Do I Need Vaccines for Mozambique?
Yes, some vaccines are recommended or required for Mozambique. The PHAC and WHO recommend the following vaccines for Mozambique: typhoid, hepatitis A, hepatitis B, cholera, yellow fever, rabies, and influenza.
---
Antimalarial medication is recommended to travellers visiting Mozambique. The must be taken before, during and after your trip. Dengue and chikungunya are also present and can be prevented through use of mosquito repellents and nettings.
Traveller's diarrhea can easily ruin a trip. Be sure to bring a traveller's diarrhea kit with you to avoid this embarrassing symptom.
Visit our vaccinations page to learn more. Travel safely with Passport Health and schedule your appointment today by calling or book online now.
Do I Need a Visa or Passport for Mozambique?
A visa is required for entry to Mozambique. Proof of yellow fever vaccination may be required based on your country of origin.
Is A …
A Mozambique Entry Requirement?

Passport
Yes
Passport Validity
At least 6 months validity
Blank Passport Pages
Three pages for visa and entry stamp
Visas
Yes
Vaccinations
Proof of yellow fever vaccinations required
Sources: Embassy of Mozambique and Canadian Travel and Tourism
There are currency restrictions for travellers upon entry and exit.
Visit the Canadian Travel and Tourism website for more information on entry and exit requirements.
What is the Climate Like in Mozambique?
Mozambique is known for its warm and tropical climate. Temperatures along the coast remain sunny and warm even in the winter. From October to April, the weather is very hot, humid, and rainy. Whereas, from June to October the weather is cool and dry.
How Safe is Mozambique?
It is important to exercise a high degree of caution while travelling in Mozambique.
In 2015, the country was declared free of all known land mines. But, some could still remain in rural areas.
It is dangerous to travel outside the city after dark. Mugging is prevalent. Pedestrians have been mugged at all hours of the day. Avoid walking alone in isolated or wooded areas as these are common places for crimes to occur.
Bazaruto Archipelago
The Bazaruto Archipelago consists of six islands off the coast of Mozambique. These islands are known for their stretches of white sand beaches and beautiful turquoise waters. Beneath the water lies beautiful coral reefs that rare marine animals call home.
A diverse array of animals found only in Bazaruto, like the rare dugong.
Visitors to the Bazaruto Archipelago can partake in a variety of outdoor activities such as scuba diving, fishing, and sailing. To limit environmental damage, visitors must stay in one of the several private lodges on the island. The Bazaruto Archipelago is the perfect Indian Ocean adventure.
What Should I Pack for Mozambique?
Mozambique is a beautiful destination. But, it does require some extra preparation. See what you should make sure is in your luggage:
Mosquitos are a problem in Mozambique and repellant should always be worn, especially after sunset.


Extra memory cards and batteries for your camera as these can be difficult to find while travelling.


Avoid wearing blue or black clothing. The tsetse flies are attracted to these colors.


Consider bringing a headlamp. Power outages are not uncommon in Mozambique.


Lightweight clothing that is suitable for hot weather.


Water can be expensive and drinking the tap water is not encouraged. Consider bringing a water filter or iodine tablets.
Canadian Embassy to Mozambique
If you find yourself in need of help while travelling in Mozambique, there is a Canadian Embassy in the capital city of Maputo.
Canadian Embassy Maputo
1591 Avenida do Zimbabwé
Maputo, Mozambique
Telephone: (011 258) 21 492 623
Stay safe abroad with Passport Health. Call or book online now and start travelling safely today!