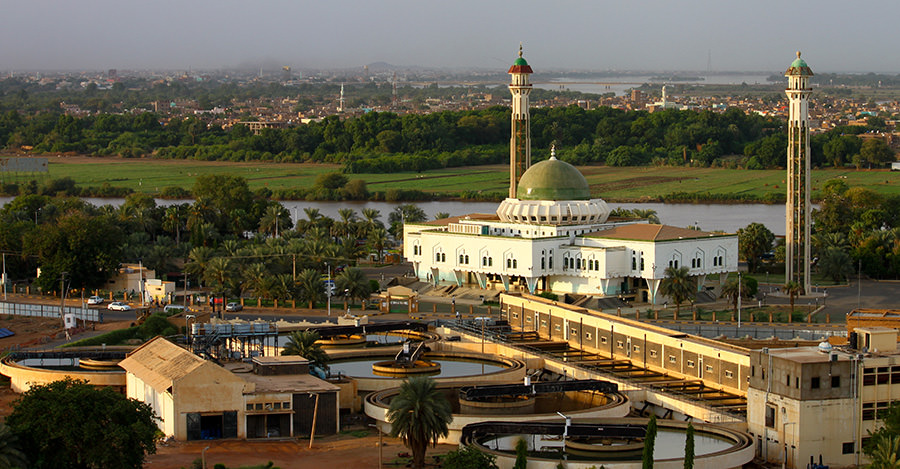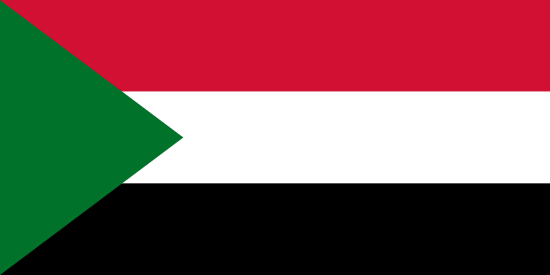 Located in northeast Africa, Sudan is unarguably beautiful. Travellers can watch the sunrise over the Nubian pyramids, walk along the world's largest river, and climb tall hills of sand.
The Sudanese are also known for being incredibly friendly and hospitable. But, current conflict and violence makes travel to the region unsafe, particularly in the Darfur region, Blue Nile, and Southern Kordofan states.
Do I Need Vaccines for Sudan?
Yes, some vaccines are recommended or required for Sudan. The PHAC and WHO recommend the following vaccines for Sudan: typhoid, hepatitis A, hepatitis B, cholera, yellow fever, rabies, meningitis, and influenza.
---
Yellow fever vaccination is recommended for almost all travellers entering Sudan. Malaria is also present in the country. Antimalarials should be taken before, during and after your trip.
Meningitis is also a threat to travellers, especially from December to June. Consider meningitis vaccination including protection against meningitis B.
Visit our vaccinations page to learn more. Travel safely with Passport Health and schedule your appointment today by calling or book online now.
Do I Need a Visa or Passport for Sudan?
American travellers visiting Sudan must have a valid passport and visa for entry. The government of Sudan also requires proof of yellow fever vaccination, if visiting from a country with risk of yellow fever.
Sources: Embassy of Sudan and Canadian Travel and Tourism
Travellers must register at the Aliens Department at the Ministry of Interior within three days of arrival. Travel permits are also required for travel more than 16 miles outside of Khartoum or to Darfur.
Exit visas must be obtained at the Aliens Department before leaving the country. There will also be an airport departure tax to pay upon leaving.
Additionally, women and children must receive consent from the father to enter and exit Sudan.
Visit the Canadian Travel and Tourism website for more information on entry and exit requirements.
What is the Climate Like in Sudan?
Damazine – The temperature in Damazine is almost always high, with temperatures almost rarely going below 15 degrees. The rainy season lasts from April to October, with the wettest month being October and the driest September. The warmest month is April and the coolest month is July.


Geneina – The temperature in Geneina is almost always high, with temperatures reaching 40 degrees in the summer. The warmest month is May and the coolest August. Most rain occurs from April to August. The wettest month is August and the driest month is January.


Wadi Halfa – The hottest months are from March to November, with temperatures reaching around 40. The warmest month is June and the coolest month is January. The wettest months are May, July, and October, with an average of 1 mm of rain each month.
How Safe is Sudan?
The Canadian Government warns Canadians against travelling to Sudan due to ongoing violent crime and the risk of terrorism in the country.
Canadians should avoid all travel to the Darfur region, Blue Nile, and Southern Kordofan states. Terrorist groups active in the country often target Westerners. Additionally, violent crime, kidnapping, and armed robberies are prevalent.
Those who choose to travel to Sudan should remain vigilant and avoid public gatherings.
Visiting the Meroë pyramids
In Meroë there are over 200 pyramids, separated into three groups. The pyramids range in size from six to thirty meters high.
Designed in the Nubian style of narrow bases and steep slopes, they served as tombs for royalty and are truly beautiful to see. There are very few tourists around, giving visitors freedom to explore and take pictures to their heart's content.
Travellers can see hieroglyphics and carvings in many of the tombs' antechambers or go on one of the many camel rides nearby.
What Should I Pack for Sudan?
Money Belt – Due to the crime levels in the country, a money belt will allow you to keep your money and passport safe.


Emergency numbers – In case of emergency have the numbers of the Canadian Embassy, local police, and any friends or relatives you may need to contact.


Plug Adaptors – Sudan power sockets are type C and D, meaning an adapter is needed when travelling.


Sunscreen – Sudan is very warm and receives lots of sun. Travellers will likely be outside exploring, making sunscreen a must.
Canadian Embassy in Sudan
When travelling it is very helpful to find out exactly where the Canadian Embassy or consulates are located. Keep the address written down in case you have a legal problem, you lose your passport, or you want to report a crime. Be sure to keep a copy of your passport with you in case you lose the original.
Canadian Embassy Khartoum
29 Africa Road, Block 56,
Khartoum 1, Sudan
Tel.: 249 156 550 500
Ready to start your next journey? Call us at or book online now!