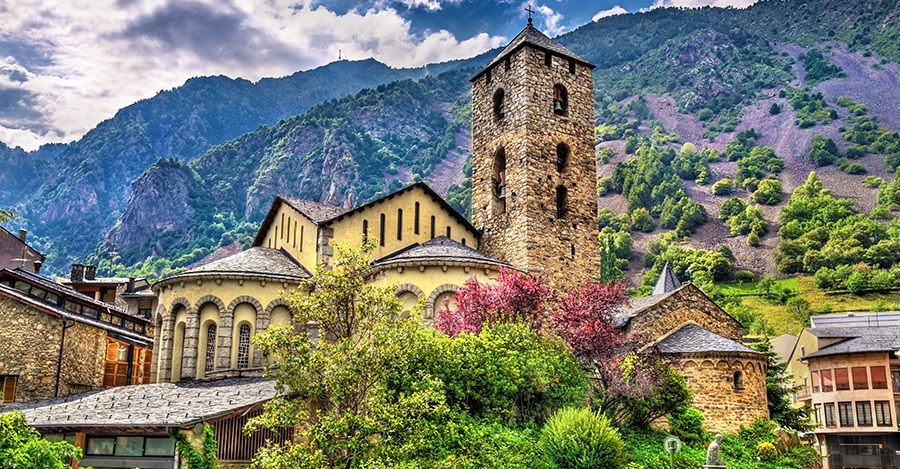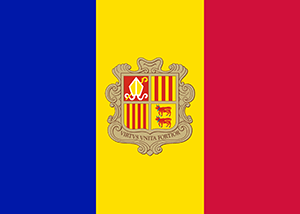 Do I Need a Visa to Enter Andorra?
Do I Need Vaccines to Enter Andorra?
How Is the Climate In Andorra?
How Safe Is Andorra?
Visiting Casa de la Vall
What Should I Pack for Andorra?
Canadian Embassy in Andorra
Andorra is a small country between France and Spain in the Pyrenees Mountains. Their tax status encourages duty-free shopping which is popular among tourists. It is also known for six different ski resorts.
Andorra la Vella, the capital, is full of various boutiques, jewelers and other fine sites.
Do I Need a Visa to Enter Andorra?
Canadian citizens using Canadian passports do not require a visa to enter Andorra for tourism or business stays under 90 days.
Travelers seeking to enter Andorra must have a visa valid for entry in to France or Spain.
Is A …
An Andorra Entry Requirement?

Passport
Yes
Passport Validity
At least six months
Blank Passport Pages
One page per entry stamp
Visa
No
Vaccinations
May be required
Sources: Canadian Travel and Tourism and Embassy of Andorra
Visit the Canadian Travel and Tourism website for more information on entry and exit requirements.
Do I Need Vaccines to Enter Andorra?
Yes, some vaccines are recommended or required for Andorra. The PHAC and WHO recommend the following vaccines for Andorra: hepatitis A, hepatitis B, rabies, and influenza.
---
If you are traveling to Andorra, be sure you are up to date on your MMR vaccine.
France along with other European countries have seen hundreds of measles cases over the last few years. Andorra remains at risk for measles due to its proximity to these countries.
See our vaccinations page to learn more about these infections and vaccines. Ready to protect yourself? Book your travel health appointment today by calling or schedule online now.
How Is the Climate In Andorra?
Andorra's mountainous climate is known for cold winters and mild summers. Temperatures vary greatly depending on altitude. The weather year-round tends to be dry with a large amount of sunny days. Ski season starts in December and ends in April. The summer months, May through September, bring weather which is perfect for hiking.
Areas like the Valira Valley have a very mild climate that varies little throughout the year. In winter, the temperatures at -1. Summers are warmer at 15 degrees. At night, the temperatures do drop to be very cold. The weather tends to be dry but intense rain and snowfalls do occur.
Cities like Soldeu are at high altitudes, about 1,800 meters above sea level. This region sees cold temperatures year-round. In the summer the highs are near 15 degrees, while in the winter it is as cold as -12 degrees.
How Safe Is Andorra?
Andorra is a relatively safe country due to its location and population. Petty crime does occur but violent crime is uncommon. Always be aware of your surroundings and avoid areas that look potentially dangerous.
Public demonstrations are frequent and can result in violence. Avoid them all together.
Visiting Casa de la Vall
Today, Casa de la Vall is the seat of government. It was built in 1603 and is known for its remnants of its country's former rulers and ornate coat of arms. Above the main doorway is the Busquet family crest which was partially removed to make room for the inscription "Virtus, Unita, Fortoir." This is the official motto of Andorra and means "virtue united is stronger."
It was purchased from the Busquets in 1702 by the "Consell General," which was first created in 1419. Visitors can get a guided tour through the reception room which features 16th century wall paintings. In the Sala de Sessions (council chambers) visitors can view the historic Cupboard of the Seven Keys.
What Should I Pack for Andorra?
Andorra is a very popular destination. But, it's best to make sure you're prepared before you go.
Clothing – If you visit in the summer bring warm clothes. Visiting the mountains as it can be windy during the day and cooler at night. In the winter, bring heavy clothing and snow boots, especially if you plan on skiing.


Currency – If you plan on shopping, bring plenty of cash. But, also bring a back which you can keep secure and keep you from being pickpocketed.


Sunscreen – If you are prone to sunburns, bring sunscreen and a wide-brimmed hat. This will protect your face as you travel throughout the day as the sun is very strong in Andorra.
Canadian Embassy in Andorra
There is no embassy in Andorra, but the Canadian Embassy in Madrid, Spain serves both Andorra and Spain.
Canadian Embassy Madrid
Torre Estacio
Paseo de la Castellana 259D
28046 Madrid, España
Tel.: (34) 91 382 8400
Stay safe abroad with Passport Health. Call or book online now and start traveling safely today!