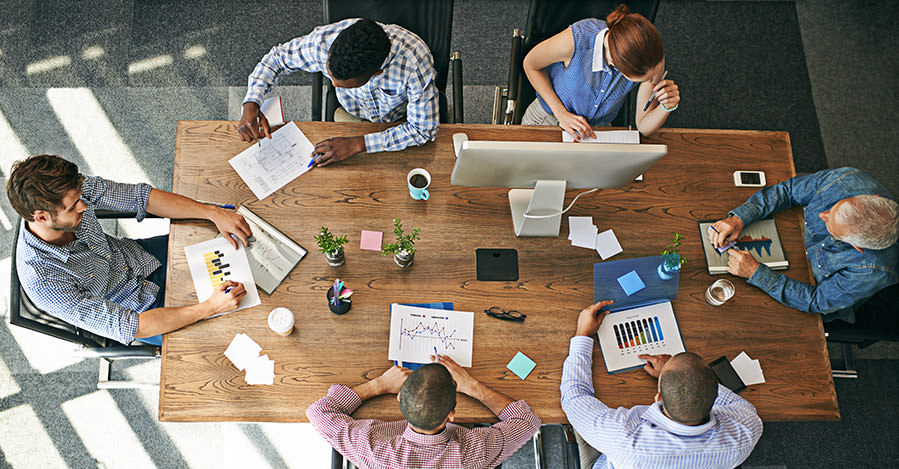 With 270+ clinics across North America, Passport Health's onsite clinics can save your company time and money. Contact us to learn more.
Vaccine-preventable diseases are becoming more common in developed countries like Canada. One of these infections spreading through a workplace can cause serious repercussions. The best way to make sure your employees stay healthy is through vaccination. To help businesses and employees remain safe, Passport Health offers easy and convenient onsite vaccination options to our clients.
What Is an Onsite Vaccination Clinic?
An onsite vaccination clinic provides immunizations at a designated location to fit a client's schedule. Our expert staff will work with you to schedule an event that fits your organizations needs. This includes:
Consultation and Information – Our staff provides participants with all the necessary information about the vaccines they will be receiving. This includes consent forms, vaccination information and even a travel guides if they are receiving these vaccines as part of a trip.


Experts In Our Field – Passport Health a leading provider of vaccination services in North America. And, our staff is a reflection of our commitment to excellent client care. Every nurse at your clinic is trained in proper administration and documentation of all the vaccines we provide. You'll be in the best of hands with our elite corp of nursing professionals.


Fully Customizable – Our onsite events are completely customizable to your needs. We can administer as many vaccines as your employees may need, both in number and type. Passport Health also offers a voucher program if an onsite clinic doesn't quite fit your model.
What Are the Benefits of Onsite Immunization?
Passport Health's onsite services provide a few key benifits to businesses and other organizations.
One of the most important for businesses is the high return on investment. A sick employee can cost a company thousands of dollars. Preventing the disease can be as easy as receiving one simple vaccine. Holding your vaccination clinic onsite saves time and money. No need to pay employees to travel to a destination or have them out of the office for a few important hours. An onsite solution is the best possible option to keep immunizing as simple as possible.
Talk with a Passport Health Account Representative today to learn more or schedule your onsite clinic by calling 1-888-986-8868 or filling out our online form.
See What Our Clients Have To Say
Passport Health Onsite Vaccination Clinics
Overall rating:

5

stars –

5

reviews
"

Simple and Straightforward

"

"We were able to book our clinic for the following day and the nurse was very friendly and knowledgeable."
"

Best Service Ever!

"

"The complete service and attention were among the best. I totally recommend Passport Health."
"

Great Staff

"

"The staff is amazing! They were very friendly, knowledgeable and professional throughout the process."
"

Just What We Needed

"

"They were great and very informative. They only recomended what really needed to be taken but talked about other things to help keep us safe and healthy."
"

Efficient & Professional Service

"

"The team at Passport were very accommodating based on a last minute change. They identified the items we needed and handled it all in our office. Highly recommend."
What Vaccines Can Be Given Onsite?
Every single vaccine Passport Health carries can be administered as part of an onsite clinic. Some of our most requested vaccines include:
Some of these vaccines do need booster shots. Passport Health will return for these immunizations as well, to make sure your employees stay protected.
What Other Services Does Passport Health Offer?
Our services extend beyond just onsite clinics. Passport Health also offers:
To learn more about these services, or schedule your onsite vaccination clinic, call us at 1-888-986-8868 or fill out our online contact form.