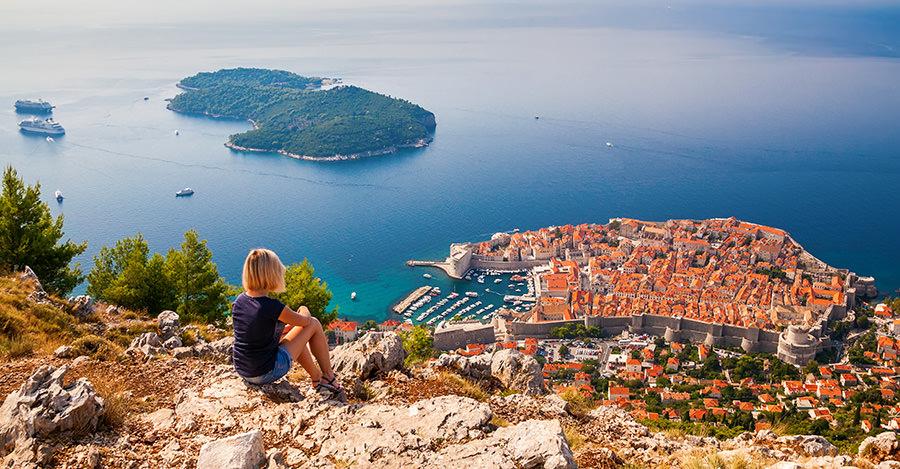 Do I Need Vaccines for Croatia?
Do I Need a Visa for Croatia?
What Is the Climate Like in Croatia?
How Safe Is Croatia?
King's Landing in Croatia
What Should I Take To Croatia?
Canadian Embassy in Croatia
Croatia is a country with a rich history and culture. The country has become a popular tourist destination due to its captivating coasts and ancient cities.
The capital city of Croatia is Zagreb and is also, by far, the largest city in the country. Other larger cities include Split and Rijeka.
Do I Need Vaccines for Croatia?
Yes, some vaccines are recommended or required for Croatia. The PHAC and WHO recommend the following vaccines for Croatia: hepatitis A, hepatitis B, rabies, and influenza.
---
See our vaccinations page to learn more about these infections and vaccines. Ready to protect yourself? Book your travel health appointment today by calling or schedule online now.
Do I Need a Visa for Croatia?
A passport which is valid for 3 months from the expected date of departure is required to enter the country. Croatia is part of the EU but is not a Schengen area territory. A passport is required for transit between Croatia and other European countries. A visa is not required for all business and tourism purposes for up to 90 days.
Is A …
A Croatia Entry Requirement?

Passport
Yes
Passport Validity
At least three months
Blank Passport Pages
One page per entry stamp
Visa
No
Vaccinations
May be required
Sources: Canadian Travel and Tourism and Embassy of Croatia
Visit the Canadian Travel and Tourism website for more information on entry and exit requirements.
What Is the Climate Like in Croatia?
Croatia has a climate with dry and warm summers; and wet winters. In the summer months, temperatures range are in the 20's.
Winter temperatures vary by region. Warmer areas are in the 20's and cooler around 0. It is colder in the mountain regions.
How Safe Is Croatia?
Due to war in the 1990's, there are still landmines in some areas. All areas that may be dangerous are clearly labeled. If you are driving through these areas, stay on the paved roads.
Crime is relatively low in the country, but there still is a change for petty crimes against tourists. Keep a close eye on your belongings in crowded spaces.
King's Landing in Croatia
Croatia has recently become a hot tourist spot due to its picturesque villages and towns. The most popular of these is Dubrovnik, a set location for the television show Game of Thrones.
The city of Dubrovnik is famous for its diplomacy after it was founded in the 7th century by Greek refugees. It maintains historic today, and is officially a UNESCO Heritage Site.
Filming locations to go see in Dubrovnik include St. Dominika Street, Pile, the Bokar Fortress, and Mineeta Tower. There are tours available to see all the King's Landing sites.
What Should I Take To Croatia?
Here are some essential items to consider for your trip to Croatia:
No matter what season you're planning to visit Croatia in, temperatures can range from day to day. Bring layers so you can be comfortable in a variety of temperatures.


Bring tick repellent to protect against tick-borne encephalitis.


The beaches in Croatia are wet and rocky. Bring good shoes that will work with both.
Canadian Embassy in Croatia
The Canadian embassy in Croatia also provides services to those traveling to Kosovo.
Embassy of Canada in Croatia
Prilaz Gjure Dezelica 4
10000 Zagreb, Croatia
Tel.: (385) 1 488 1200
Stay safe abroad with Passport Health. Call or book online now and start travelling safely today!