Getting the yellow fever vaccine may be required for travellers going to certain countries. This means that proof of vaccination will be necessary for entry. Passport Health can give you the immunization and certification to take with you.
Herd immunity is a term commonly heard in discussions about routine immunizations – this is because routine, recommended injections help create a safer environment, protecting not just the person vaccinated but the people around them. This means each person who decides to prevent chickenpox, the flu, polio, hepatitis B, pneumonia and other such illnesses is playing a part in keeping the whole country safe.
Passport Health is now offering COVID-19 testing and Fit-To-Fly travel health forms.
Details & Directions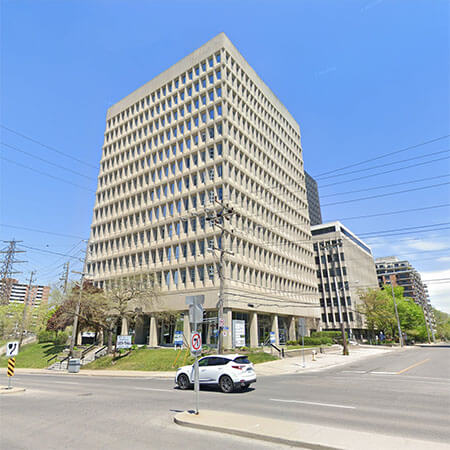 Passport Health Etobicoke is located in the heart of Islington Village in Etobicoke, also known as "Toronto's Village of Murals". We are near Tom Riley Park, just across from Islington station.
Schedule an appointment today by booking online or calling .
Customer Reviews
"

Excelennet experience

"

"The nurse was very thorough in assessing what vaccines we needed for our trip and making recommendations. Very nice and friendly as well. Great experience!"
"

Great service and convenient

"

"We were given very thorough information, the location is very convenient and the service very professional"
"

Informative

"

"I feel like the nurse was very nice, patient and knowledgeable about the products. I will continue to use her services in the future."
"

Great Experience

"

"Great experience. Crazy fast and crazy convenient. Recommended."
"

Best experience!

"

"Thank you for taking the time to educate us and being honest with what our needs are. I will definitely recommend this clinic to all my friends. Thank you!"
"

Professional and thorough

"

"A professional and thorough appointment. Carmen was prepared, knowledgeable and fun to be with! Highly recommend."