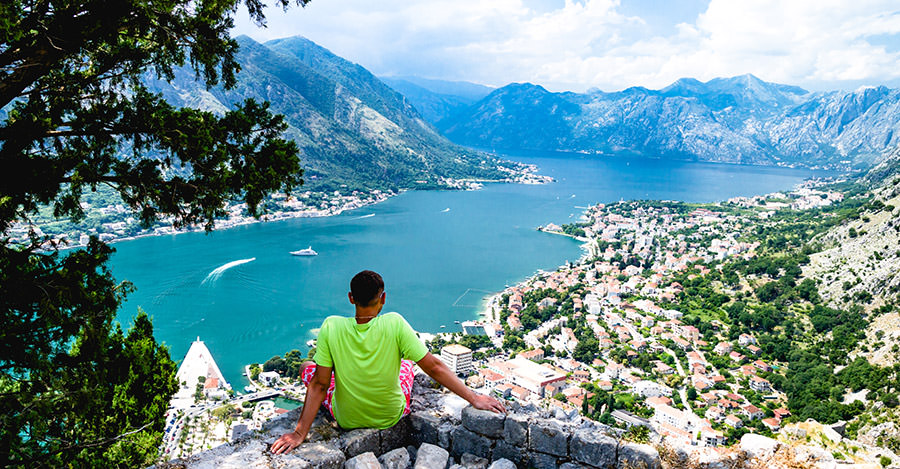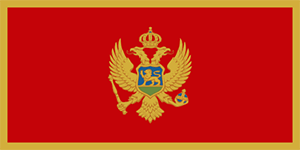 Do I Need Vaccines for Montenegro?
Do I Need a Passport or Visa for Montenegro?
What is the Climate Like in Montenegro?
How Safe is Montenegro?
Kayaking and Snorkeling in Kotor
What Should I Take to Montenegro?
Canadian Embassy to Montenegro
Montenegro is a sovereign state located in Southeastern Europe. Tourism in Montenegro underwent a sharp decline in the 1990s due to the Yugoslavic civil war. But, it has slowly began to recover.
The country is a historical goldmine. Visitors can explore Roman villas, Orthodox monasteries, Catholic churches, or even mosques. All of these are beautifully decorated and detailed. There are also huge fortresses built and used by the various powers that once vied for control of the state.
If you're unsure of what to do, feel free to ask the locals. While visiting the country you are sure to receive a warm welcome from all.
Do I Need Vaccines for Montenegro?
Yes, some vaccines are recommended or required for Montenegro. The PHAC and WHO recommend the following vaccines for Montenegro: typhoid, hepatitis A, hepatitis B, rabies, and influenza.
---
Visit our vaccinations page to learn more. Travel safely with Passport Health and schedule your appointment today by calling or book online now.
Do I Need a Passport or Visa for Montenegro?
A passport which is valid for at least 6 months from the departure date is required to enter the country. A visa is not required for business or tourism purposes up to 90 days.
Is A …
A Montenegro Entry Requirement?

Passport
Yes
Passport Validity
At time of entry
Blank Passport Pages
One page per entry stamp
Visa
No
Vaccinations
May be required
Sources: Canadian Travel and Tourism and Embassy of Montenegro
Visitors must register within 24 hours of arrival in Montenegro. Those staying in a hotel or tourist facility will be automatically registered.
Visit the Canadian Travel and Tourism website for more information on entry and exit requirements.
What is the Climate Like in Montenegro?
Montenegro has a Mediterranean climate near the coast and alpine mountains. In the summer, the average coastal temperature is in the high 20's. Inland temps are cooler, usually around 10 degrees.
Budva – Budva is a coastal city in Moldova, known for its medieval wall and gorgeous sandy beaches. The coldest month is January with temps around 5 degrees. The warmest month is July with temps in the high 20's.


Kolasin – Kolasin is a town in northern Montenegro. It is also the unofficial center of the Moraca region. Winters are around 0, summers are around 15 degrees.
How Safe is Montenegro?
Montenegrin nightclubs are incredibly popular, particularly with tourists. Clubs are crowded and rarely follow Western fire safety standards.
Violent crime is uncommon, but resident break ins do occur. Travellers should avoid leaving their possessions unattended. All travellers should exercise caution and be aware of their surroundings while travelling. Further, theft at ATMs does also occur. Guard your pin numbers when using them and ensure that there is nothing attached to the ATM.
Kayaking and Snorkeling in Kotor
Plava špilja, the Blue Cave, is one of Montenegro's most well-known spots on the coast. There are many marvelous tours than can take you on a well-guided and instructional tour of the coast. You'll push your kayak into warm waters and learn how to steer and paddle. Following your lesson, you can head to the Adriatic Sea and paddle to the coast of the Blue Cave. The Blue Cave is the largest of several natural excavations that can only be accessed by kayak. It gets its name from the changing colors of the water. It seems light blue in the morning, dark blue around noon, and again light blue before sunset.
After exploring the caves, you can either swim around in the blue waters or snorkel and explore the rocks and ocean life. If you are hungry or thirsty after a day in the sun there are plenty of local snack stands for you to choose from and enjoy. This is the perfect mix of a relaxing, yet exploratory, excursion for a vacation.
What Should I Take to Montenegro?
Be sure to bring these key items with you on your trip to Montenegro:
Walking Shoes – Hiking in Montenegro is a must. Bring comfortable shoes so you can explore it all.


Jacket – Montenegro can be cold depending on when you visit. Be sure to bring a jacket with you.


Swimsuit – Swimming at the beaches of Montenegro is common. Bring a swimsuit or two so you can enjoy the warm water.
Canadian Embassy to Montenegro
Canada currently does not have a residential government office in Montenegro. The embassy in Serbia handles all consular services.
Embassy of Canada to Serbia, Macedonia and Montenegro
Kneza Milosa 75
Belgrade 111711
Serbia
Phone: (381-11) 306-3000
Stay safe abroad with Passport Health. Call or book online now and start travelling safely today!