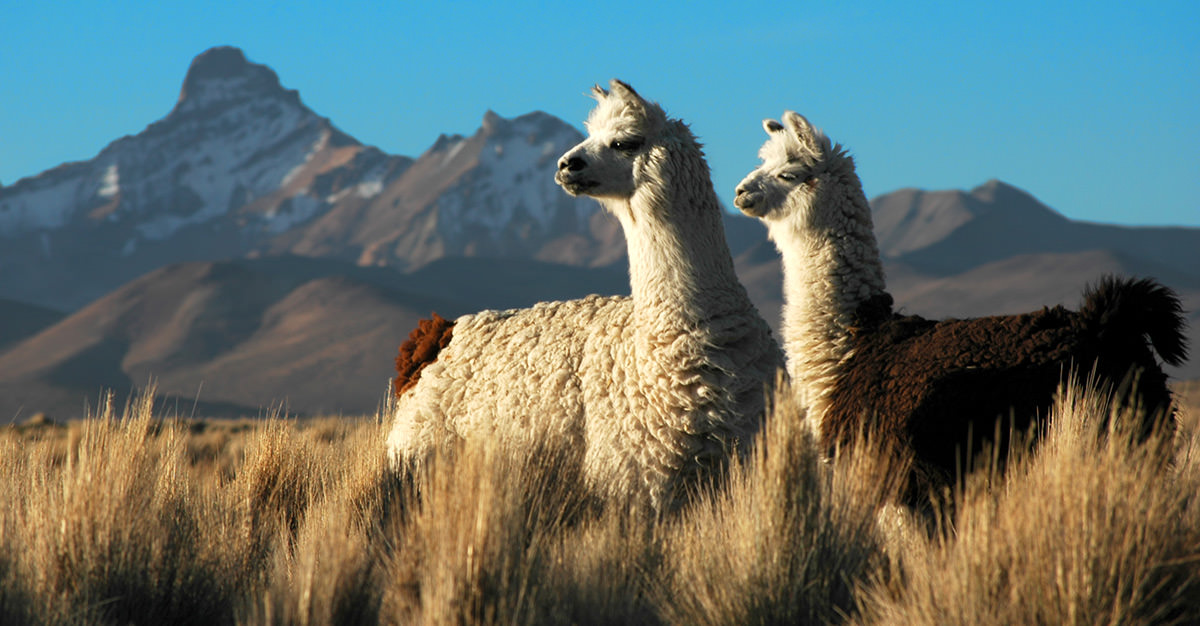 Bolivia is a beautiful, geographically diverse country. With regions of the Andes as well as the basin of the Amazon, it is the ultimate destination for a taste of what South America has to offer.
There are a variety of one-of-a-kind places in Bolivia. If you want to a taste of the rich geographical scenery, check out the Amboro and Carrasco National Parks.
For a journey to the wild side, visit the Madidi National Park, known for being one of the most extensive biodiversity reserves on the planet.
If you are more interested in history, consider visiting Tiwanaku, a UNESCO World Heritage site, home of the ancient ruins of the pre-Columbian Tiwanaku culture.
No matter what your ideal travel activities are, you are bound to find something interesting to see and enjoyable to do in Bolivia.
Do I Need Vaccines for Bolivia?
Yes, some vaccines are recommended or required for Bolivia. The PHAC and WHO recommend the following vaccines for Bolivia: typhoid, hepatitis A, hepatitis B, yellow fever, rabies, and influenza.
---
The yellow fever vaccine is recommended for travellers to Bolivia. It may be required if you are coming from a country with known cases such as Peru or Brazil.
Travellers should practice enhanced precautions to avoid contracting the Zika virus . Local mosquitoes can spread the virus, creating more risk for travellers. The virus can cause birth defects. Women who are pregnant or may become pregnant should avoid travelling to Bolivia or take extra precautions.
To prevent mosquito bites, travellers should wear long-sleeved shirts and pants (preferably permethrin-treated), and stay in buildings with window screens.
To find out more about these vaccines, see our vaccinations page. Ready to travel safely? Book your appointment either call or start booking online now.
Do I Need a Visa or Passport for Bolivia?
Canadian Citizens with a valid passport may enter Bolivia without a visa for tourism purposes not exceeding 30 days. All nationals entering for business purposes will require a visa to do so.
Is A …
A Bolivia Entry Requirement?

Passport
Yes
Passport Validity
At least 6 months validity
Blank Passport Pages
One page per entry stamp
Visa
No
Vaccinations
May be required at entry
Sources: Canadian Travel and Tourism and Bolivian Embassy
For minors travelling alone or with a parent who has Bolivian citizenship, you will need to have authorization from a non-travelling parent (or parents) to return to the United States.
Visit the Canadian Travel and Tourism website for more information on entry and exit requirements.
What is the Climate Like in Bolivia?
Bolivia's climate differs from region to region. The three main climates are:
Llanos (lowlands) – These areas include Santa Cruz, Cobija, Rurrenabaque, and Trinidad. In these regions, the weather can be expected to be an average of 86 °F and very rainy. The best time to visit this area is from May to September when the temperature is cooler and less rainy.


Altiplano (highlands) – These areas include Lake Titicaca, Oruro, La Paz, Sucre, Cochabamba, and Uyuni. The weather is dry and sunny in the highlands, with temperatures between 15 and 25.


Yungus valley (Amazonian lowlands) – These areas include Chulumani, Sorata, and Coroico. The weather is warm and humid, but cool, refreshing breezes keep temperatures tolerable.
How Safe is Bolivia?
It is common in Bolivia for strikes, protests, and various other civic protests to occur. Some measures to take while travelling in Bolivia are to avoid roadblocks and to keep extra food, water, and clothing on hand in the event that a roadblock cannot be avoided.
The Canadian Embassy site provides updates on civic protests in Bolivia. Monitor the site before and during your trip.
Train Travel in Bolivia
Bolivia's rail system is a great way to view the landscape of the varying terrain. With over 2290 miles of track spread throughout the country, visitors use this popular transportation system regularly.
The two railway systems, Ferroviaria Occidental and Ferroviaria Oriental, only have stations open from Monday through Friday.
Train tickets can are available in-person or online before your trip. To contact Bolivia's train ticket office, refer to the following information below.
What Should I Take To Bolivia?
Here are some essential items to consider for your trip to Bolivia:
Spanish-English Dictionary – The majority of Bolivians will not know English. Having some sort of translation available will help make travelling easier.


Layers of Clothing – Bolivia's weather conditions vary from region to region. It is important to pack layers of clothes to prepare for any sort of conditions that you may encounter.


Water Filtration – Safe drinking water can be hard to find in some parts of Bolivia. Having a water filter or filtration tablets can make brushing your teeth or everyday drinking easier.


Medication – Purchasing prescription medication can be difficult in Boliva. Make sure you bring all necessary medications with you. Altitude sickness medication is recommended for those going to the Altiplano.
Canadian Embassy in Bolivia
If you find yourself in need of help while travelling in Bolivia, there is a Canadian Embassy in La Paz.
Canadian Embassy La Paz
2678, Calle Victor Sanjinez,
Edificio Barcelona, 2nd Floor, Plaza España (Sopocachi),
La Paz, Bolivia
Tel.: 591 (2) 241-5141
If you have any further questions about health and safety precautions when travelling to Bolivia, schedule a visit with a Passport Health medicine clinic today by calling or book online now.