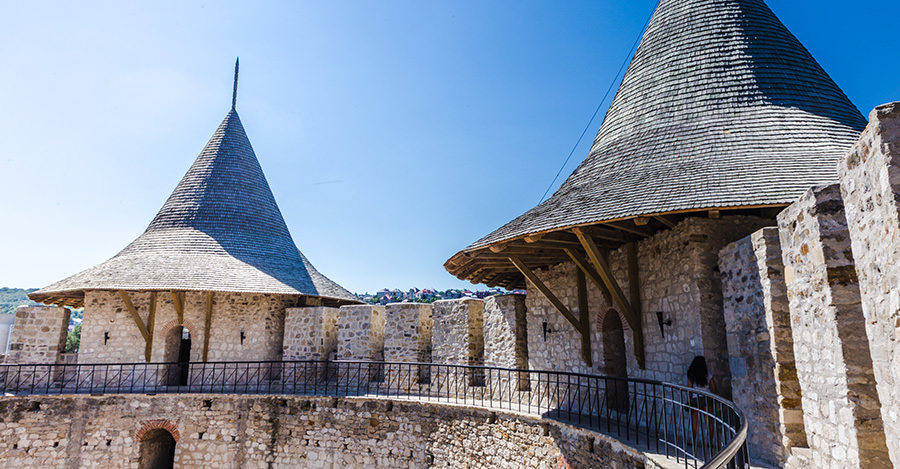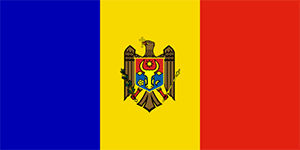 Do I Need Vaccines for Moldova?
Do I Need a Visa for Moldova?
What is the Climate Like in Moldova?
How Safe is Moldova?
Visiting Milestii Mici
What Should I Take to Moldova?
Canadian Embassy to Moldova
Moldova is an Eastern European country bordered by Romania and Ukraine. It is a less popular destination, giving those who do visit a very authentic experience.
Moldova has gorgeous landscapes with vineyards, thick woodlands, beautiful waterfalls, and rolling hills. In September, Chisinau organizes a large public bike ride, giving people a chance to see the city. There are also plenty of caves to explore, paths for hiking, or rivers to kayak.
Do I Need Vaccines for Moldova?
Yes, some vaccines are recommended or required for Moldova. The PHAC and WHO recommend the following vaccines for Moldova: typhoid, hepatitis A, hepatitis B, rabies, and influenza.
---
See our vaccinations page to learn more about these infections and vaccines. Ready to protect yourself? Book your travel health appointment today by calling or schedule online now.
Do I Need a Visa for Moldova?
Canadian citizens using Canadian passports do not require a visa to enter Moldova for tourism or business stays under ninety days.
Is A …
A Moldova Entry Requirement?

Passport
Yes
Passport Validity
At least six months
Blank Passport Pages
One page per entry stamp
Visa
No
Vaccinations
May be required
Sources: Canadian Travel and Tourism and Embassy of Moldova
The Embassy of Moldova in Canada requires non-Canadian applicants to apply one of two ways: 1) online for an e-visa, or 2) in person at the embassy in Ottawa.
Visit the Canadian Travel and Tourism website for more information on entry and exit requirements.
What is the Climate Like in Moldova?
Moldova has a moderate continental climate. It has long, warm summers with temperatures at 16 degrees. Winters are mild and dry, with temperatures at -7.
Chisinau – Chisinau is the capital of Moldova, as well as the largest city in the country. It is located in central Moldova, along the river Bac. Winters are -7 degrees, and summers around 20 degrees.


Balti – Balti is the third largest city in Moldova. Winters are around -5 degrees, and summers are in the teens.
How Safe is Moldova?
Moldova is a generally safe destination, but there are some items to keep in mind.
Political demonstrations are frequent in Chisinau. Traffic can become congested during these times. Avoid these areas during demonstrations and check the news for current information.
Police can legally ask for your identification on the street. Carry your passport or a photocopy of it at all times. Ask to see the policeman's identity card or metal badge for traffic police.
Petty crime, such as pick-pocketing and bag-snatching, is common. Travellers should avoid carrying unnecessary valuables with them. Avoid leaving their possessions unattended. All travellers should exercise caution and be aware of their surroundings while travelling.
A separatist regime controls the Transnistria Region, making it hard to access. There are many checkpoints leading into and out of this area. Taking photos of them, military facilities, or security forces is illegal.
Visiting Milestii Mici
Moldovo has is known as a country with open doors in the paradise of wine. It is well known for its beautiful, old wineries. Milestii Mici winery holds the Guinness World Record for biggest wine collection. The complex holds 2 million bottles, 70% of which are red, 20% of which are white, and 10% of which are dessert. The most valuable wines are worth $564 USD.
The cellars are over 100 feet below ground in gorgeous natural limestone galleries. It is an underground city with streets named after cabernet, chardonnay and other wines. Visitors need to travel by car to see all the winery and workers often move through the tunnels by bicycle.
If you go on a tour, your guide will tell you the history of Milestii Mici. They will show you rare samples, proper storage techniques, and production guidelines. The tour, of course, ends with a guided wine tasting or delicious lunch. Both occur in beautiful rooms with oak tables and chairs and stone statues. A traditional band of "Lautari" will even perform Moldovan folk songs as you taste your wine.
What Should I Take to Moldova?
Moldova is a must visit for European travellers. Just make sure you have everything you need for your trip.
Walking Shoes – Moldova is known for its beautiful landscape. Bring comfortable shoes so you can explore it all.


Gloves – Your extremities tend to get colder faster. Bring a pair of thick gloves if you plan on spending a lot of time outside in the cold.


Translation App – Download an app on your smartphone to translate Romanian and Russian to English. This will help you communicate with locals.
Canadian Embassy to Moldova
Canadian consular services can help travellers with many issues they may face including passport services. There are no consular services in Moldova. For any consular needs, contact the Canadian Embassy in Romania:
Canadian Embassy Chisinau
1-3 Tuberozelor Street, 011411
Bucharest, Sector 1, Romania
Phone: (4) 021-307-5000
Ready to start your next journey? Call us at or book online now!