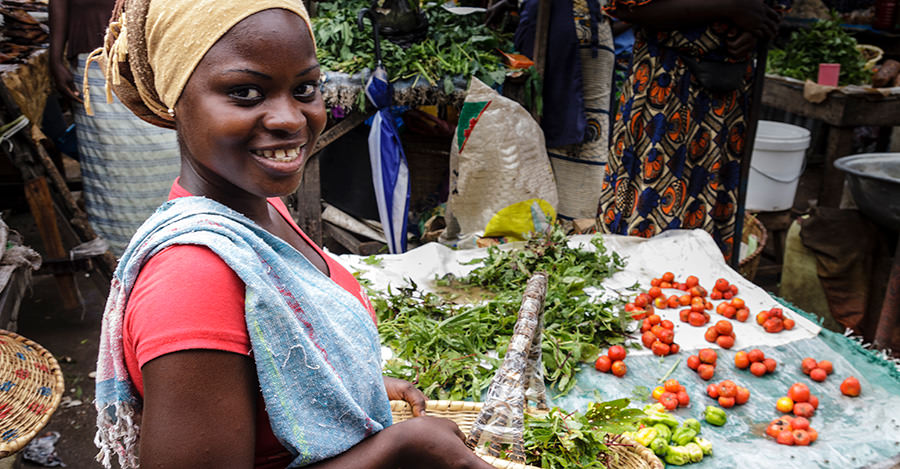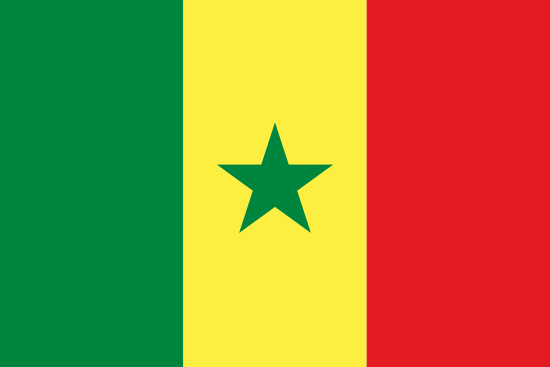 Senegal is known as 'The Country of Teranga' or the 'The Country of Hospitality'. This name is very reflective of the experience travellers have when visiting the country; locals are very hospitable and welcoming. There are local markets to explore filled with mouthwatering food, handmade fabrics, and amazing music.
Dakar, the country's capital, is rapidly growing with a great nightlife and a wide variety of amazing restaurants. On the coast are amazing beaches that are great for surfing or wading in warm water. To the north are beautiful baobab trees and to the west mangroves and wildlife to see.
Travellers can experience the culture with year-round music and art festivals, vast museums, and colonial ruins.
Do I Need Vaccines for Senegal?
Yes, some vaccines are recommended or required for Senegal. The PHAC and WHO recommend the following vaccines for Senegal: typhoid, hepatitis A, hepatitis B, cholera, yellow fever, rabies, meningitis, and influenza.
---
Travellers should take antimalarials before, during, and after their trip to prevent malaria. Travellers should also take steps to avoid mosquito bites.
The risk for rabies is a risk for some travellers. If you will be involved in outdoor activities, work with animals, or who plan on taking an extended trip, consider vaccination.
The government of Senegal requires proof of yellow fever vaccination if you are travelling from a country with a risk of yellow fever.
For more details on any of the above vaccinations, visit the detailed Passport Health specialty vaccination pages or make an appointment with your local Passport Health by calling or book online now.
Do I Need a Visa or Passport for Senegal?
Canadians must present a passport which is valid for at least 6 months beyond the expected departure date. A business and tourist visa is not required for stays under 90 days. If you plan on staying longer than 3 months, you must apply for a foreign national identity card.
Is A …
A Senegal Entry Requirement?

Passport
Yes
Passport Validity
At least 6 months validity
Blank Passport Pages
One page per entry stamp
Visa
No
Vaccinations
Recommended
Sources: Canadian Travel and Tourism
All travellers visiting Senegal must have a passport that is valid for at least three months beyond the intended date of departure. Additionally, you can be refused entry if you do not have evidence of return or onward travel.
Visit the Canadian Travel and Tourism website for more information on entry and exit requirements.
What is the Climate Like in Senegal?
Senegal is generally tropical, meaning it is very hot and humid. There is a rainy season from May to November with strong winds and a dry season from December to April with hot, dry winds. The warmest month is August, the coolest month is February, the wettest month is September, and the driest month is January.
How Safe is Senegal?
Senegal is a relatively safe country to visit. It has not experienced any recent terrorist attacks; but, terrorist groups are present in West Africa and have targeted westerners. All travellers should maintain situational awareness when travelling.
Street crime is very common in Senegal, particularly in urban areas. Canadians have been robbed at knife-point, particularly in the Corniche d'Ouest area. Take precautions when visiting, such as not walking alone after dark and avoiding carrying valuables in public. Additionally, be wary of scam artists who may request funds from you.
Visiting the Fathala Wildlife Reserve and Lodge
17 km (10.5 mi) south of Toubakouta is the Fathala Wildlife Reserve and Lodge, a 60 square-kilometer reserve created in 2006. The area is home to the giant eland, antelopes, giraffes, rhinos, warthogs, buffaloes, and various monkey species. Travellers can also spend the night in luxury safari tents and go on sunset boat trips or birding safaris.
What Should I Take to Senegal?
Money Belt – Due to the amount of pick-pocketing that occurs, a money belt will allow you to keep your money and passport safe.


Bug Spray – The climate in Senegal is hot and humid, meaning there are plenty of bugs, including mosquitoes.


Inhaler (if you have respiratory problems) – Due to all the sand in the area, some individuals may notice their respiratory issues become more severe.


Walking Footwear – there are lots of places to explore and a good pair of shoes will keep your feet from hurting at the end of the day.
Canadian Embassy to Senegal
When travelling it is very helpful to find out exactly where the Canadian Embassy or consulates are located. Keep the address written down in case you have a legal problem, you lose your passport, or you want to report a crime. Be sure to keep a copy of your passport with you in case you lose the original.
Canadian Embassy to Senegal
Rue Galliéni x Amadou Cissé Dia
Dakar, Senegal
Telephone: 221-33-889-4700
If you have any questions about travelling to Senegal or are wondering what shots you may need for your trip, schedule an appointment by calling or booking online today.