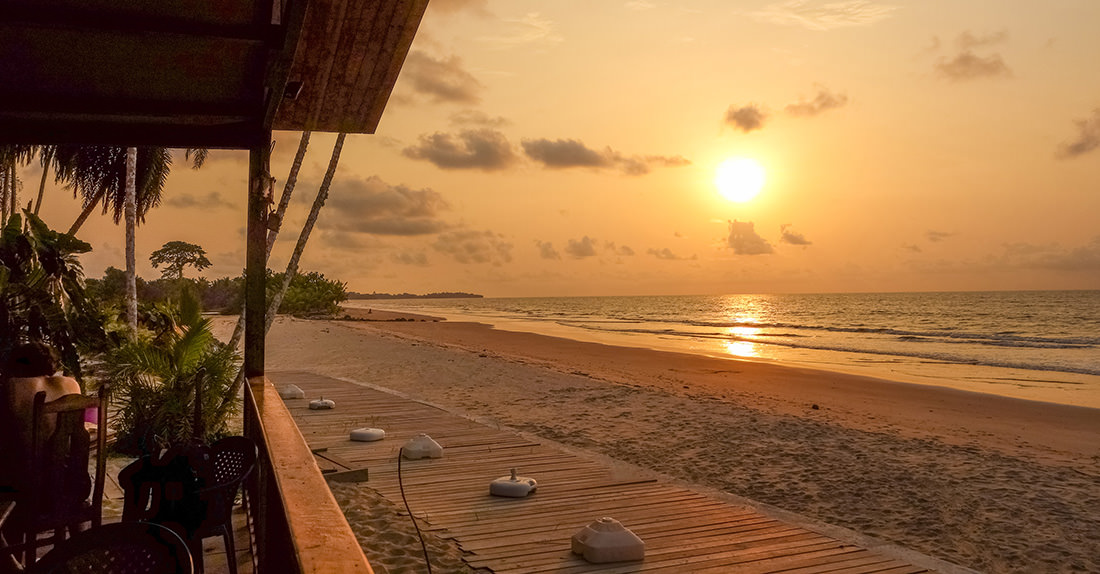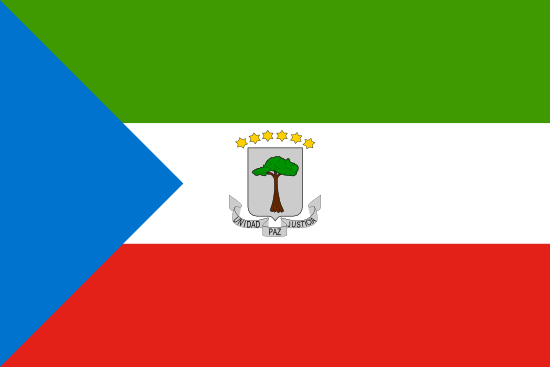 Dotted with thick rainforests and beautiful multi-colored beaches, Equatorial Guinea shines in West Africa.
There are plenty of lodgings available to tourists, including hotels and waterfront resorts. Malabo, the nation's capital, is also its most popular destination. Malabo boasts a vibrant nightlife, exquisite local cuisine, and a clashing of native architecture and older buildings constructed during Spanish colonization.
Travellers seeking nature will find what they're looking for in Bioko and Luba. Both feature gorgeous beaches, exotic rainforest hikes, and many ancient volcanoes that are safe for day trips.
Do I Need Vaccines for Equatorial Guinea?
Yes, some vaccines are recommended or required for Equatorial Guinea. The PHAC and WHO recommend the following vaccines for Equatorial Guinea: typhoid, hepatitis A, hepatitis B, cholera, yellow fever, rabies, and influenza.
---
Per the State Department, Equatorial Guinea requires proof of vaccination against: smallpox, yellow fever, cholera and polio.
Malaria, dengue and chikungunya are all present in Guinea. Make sure to bring antimalarials, insect repellent and mosquito netting.
You will need to take medication before, during, and after you trip to Equatorial Guinea, as there is risk of contracting the disease year-round.
See our vaccinations page to learn more about these infections and vaccines. Ready to protect yourself? Book your travel health appointment today by calling or schedule online now.
Do I Need a Visa or Passport for Equatorial Guinea?
Canadians with a passport valid for at least 6 months past the expected departure date are able to enter Equatorial Guinea. A visa is also required for all tourist and business purposes. It is also required to obtain a Police Clearance Certificate for all personal or tourist travel.
An HIV- test certificate may also be required and a positive result may result in refusal to enter the country.
Is A …
An Equatorial Guinea Entry Requirement?

Passport
Yes
Passport Validity
At least six months
Blank Passport Pages
One page per entry stamp
Visa
No
Vaccinations
Required
Sources: Canadian Travel and Tourism and Equatorial Guinea Embassy
Visit the Canadian Travel and Tourism website for more information on entry and exit requirements.
What is the Climate Like in Equatorial Guinea?
Equatorial Guinea is known for heavy rainfall, high temperatures, and cloudy weather for most of the year. The wet seasons stretch from February to June and September to December. Climate differences across the country change by elevation and proximity to the ocean.
Bata – The rainiest months are September, October, and November. Expect up to 240 centimeters of rainfall at the most. Temperature averages in the high 20's.


Bioko – The dry season stretches from November to March, with rain dominating the rest of the year. The average temperature here is lower, but the humidity is higher.
How Safe is Equatorial Guinea?
It is important to remember not to take any photographs of government buildings. This is against the law and is strictly enforced. The political situation in Equatorial Guinea is unstable. Avoid large gathering or conversing about politics with locals.
Stick to guided tours. Westerners travelling without a guide are often targets of crimes like theft and assault.
In general, Equatorial Guinea is one of the safer countries in Africa.
Beaches in Equatorial Guinea
The biggest tourist draw in Equatorial Guinea is its beaches.
Consider visiting the beaches in Malabo and Bioko, as they are considered among the most beautiful in the country. Make sure to keep track of belongings when on the beaches, and to be mindful of riptides and jellyfish.
What Should I Take To Equatorial Guinea?
Here are some essential items to consider for your trip to Equatorial Guinea:
Medical Supplies – These are hard to come by in Equatorial Guinea, so it is important to bring one's own. Make sure to include anti-diarrheal antibiotics, medicine for malaria, and basic over the counter aides.


Breathable Clothing – The climate of Equatorial Guinea is often hot and humid. Wear clothing that is not too thick, and that you would mind getting wet.


Documents – Be sure to bring proof of a return ticket and a visa/passport.


Water Purification and Filters – Tap water in Equatorial Guinea is not potable. Bring a purifier or use filtration tablets.
Canadian Embassy in Equatorial Guinea
Equatorial Guinea does not have Canadian representation and therefore the High Commission of Canada in Nigeria handles all consular duties for Equatorial Guinea.
High Commission of Canada in Abuja, Nigeria
13010G, Palm close, Diplomatic Drive,
Central Business District,
Abuja, Nigeria
Telephone: +234 (09) 461 2900
Ready to start your next journey? Call us at or book online now!