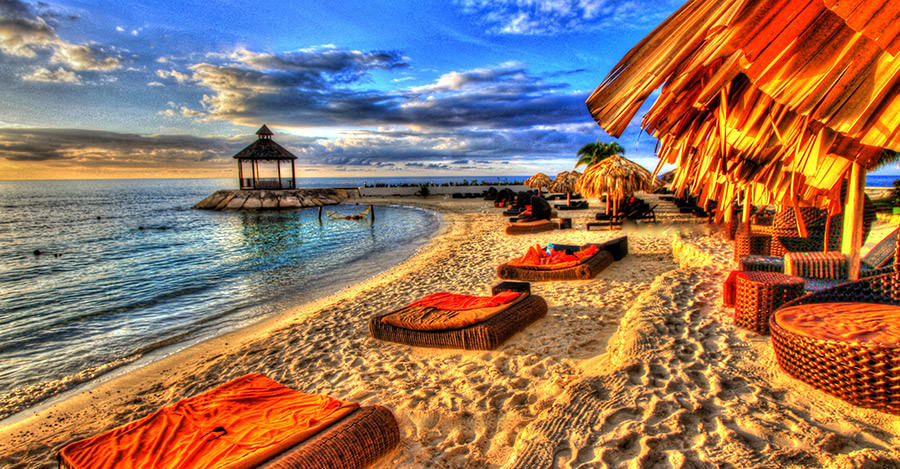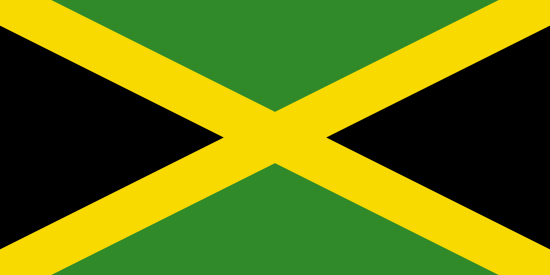 Do I Need Vaccines for Jamaica?
Do I Need a Visa or Passport to Enter Jamaica?
What is the Climate in Jamaica?
How Safe is Jamaica?
Visit Beautiful Rose Hall
What Should I Pack for Jamaica?
Canadian Embassy in Jamaica
Jamaica is a popular travel destination due to its lush mountains, rainforests, and sandy beaches. The Caribbean island has dozens of tourist spots and luxury resorts. It is the perfect spot for young-adults and families alike.
Jamaica also has a rich history of British colonization and in music- it is the birthplace of reggae. The Bob Marley Museum is located in their capital of Kingston.
Do I Need Vaccines for Jamaica?
Yes, some vaccines are recommended or required for Jamaica. The PHAC and WHO recommend the following vaccines for Jamaica: typhoid, hepatitis A, hepatitis B, rabies, and influenza.
---
Dengue and Zika are two common mosquito-borne diseases found in Jamaica. Make sure you bring mosquito repellents or netting and avoid being outside at dawn or dusk. Women who are pregnant or may become pregnant should avoid travel to the region as Zika can cause birth defects.
See our vaccinations page to learn more about these infections and vaccines. Ready to protect yourself? Book your travel health appointment today by calling or schedule online now.
Do I Need a Visa or Passport to Enter Jamaica?
A passport which is valid for the duration of your intended stay is required to enter the country. A tourist visa is not required for stays up to 6 months but a business visa is required.
Is A …
A Jamaica Entry Requirement?

Passport
Yes
Passport Validity
At time of entry
Blank Passport Pages
One page per entry stamp
Visa
No
Vaccinations
Recommended
Sources: Canadian Travel and Tourism and Embassy of Jamaica
Passports must be valid at the time of entry and you must have at least one blank page for entry and exit stamps. Some countries are very strict about passport condition. If your passport has been damaged in any way, consider receiving a new one.
Visit the Canadian Travel and Tourism website for more information on entry and exit requirements.
What is the Climate in Jamaica?
Jamaica has a tropical climate which varies in temperature from warm too hot. Central areas with a higher elevation tend to have cooler temperatures. In winter, travellers can expect cooler temperatures in the morning and evening. But, it is still hot.
May through November are wetter months where short showers occur often. June through September is the hurricane. While hurricanes rarely make landfall in Jamaica, it is best to be prepared.
December through April is the best times to visit due to the lack of extreme weather conditions.
How Safe is Jamaica?
Areas such as Kingston and Montego Bay tend to experience high crime rates. Avoid travelling outside of resorts unless it is an official outing or excursion. Exercise caution at all times.
Be careful when travelling at night. Never travel alone and be sure to travel in groups, even during the day.
Before booking, make sure your resort has met the Jamaica Tourist Board's safety standards.
Petty theft and scams are common, especially in tourist areas. Be aware of your surroundings at all times.
Visit Beautiful Rose Hall
Rose Hall is a beautiful colonial estate. It was restored in the 1960's and has since been a popular destination for interested tourists.
Take a tour of the estate and its gardens to learn about its rich European history and the legend of the White Witch, Annee Palmer.
Tours usually last around 90 minutes and include a sampling of the houses "Witches Brew."
What Should I Pack for Jamaica?
Jamaica is one of the most popular tourist destinations in the world. But, it's important to make sure you pack some of these items to make sure your trip is a success:
Insect repellent to protect against mosquitos which could carry disease.


A beach bag for carrying sunscreen, towels, and other beach essentials.


Water shoes for any rocky shores and excursions so your feet don't become cut.


Waterproof bags to protect electronics while at the beach.


Light-colored, thin clothing to protect against the sun and help remain cool.


Warm clothes for cooler temperatures at night.
Canadian Embassy in Jamaica
Canadian consular services can help travellers with many issues they may face including passport services. Once in Jamaica, the information for the Canadian Embassy is:
High Commission of Canada in Kingston
3 West Kings House Road,
Kingston 10, Jamaica
Telephone: (876) 926-1500
Stay safe abroad with Passport Health. Call or book online now and start travelling safely today!