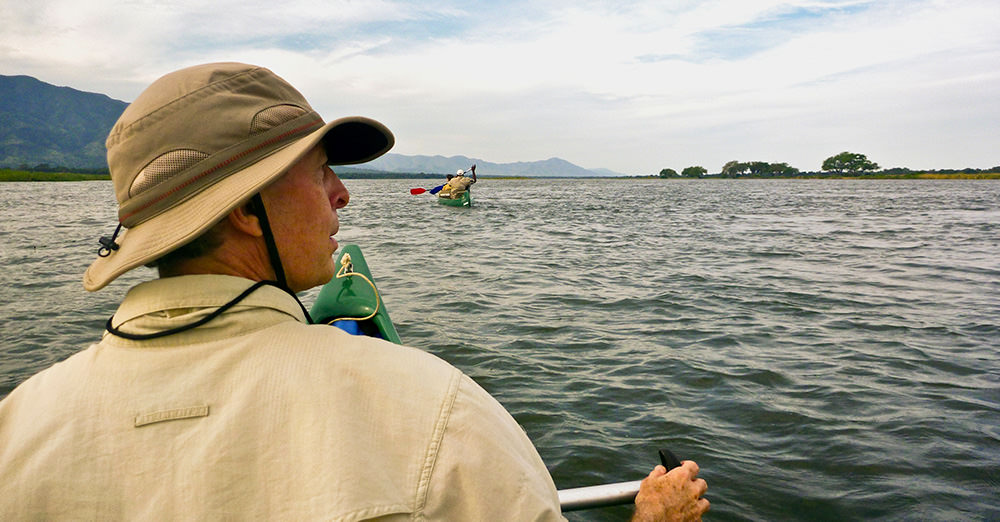 With 270+ travel clinics in North America, Passport Health is your local leading provider of travel vaccinations and medications. Prepare your health for travel, visit us before you go.
This landlocked African country has one of the most well known tourist destinations on the continent. Victoria Falls is the world's largest waterfall, and is a stunning sight sitting along the border of Zambia and Zimbabwe. Thousands of Canadians flock to Zambia each year to take in the sight and often participate in a number of daring adventure activities that take them over, under, and close to the edge of the falls.
Despite not being as well known as Kenya and Tanzania, Zambia is home to some of the largest animal populations in Africa. There are 20 national parks across the country, with the biggest being Kafue National Park. The second largest park in Africa, Kafue boasts more than 55 species of animals. The Luangwa Valley is also well known, and South Luangwa National Park is famous worldwide for its giraffe, elephant, and buffalo populations.
Most trips start in Lusaka, one of the fastest growing cities in southern Africa. Here highways and trains depart for trips across the country. Lusaka itself is more of a commercial capital, though there is a National Museum travellers may wish to add to their to-do list.
Do I Need Vaccines for Zambia?
Yes, some vaccines are recommended or required for Zambia. The PHAC and WHO recommend the following vaccines for Zambia: typhoid, cholera, yellow fever, hepatitis A, hepatitis B, rabies, measles, mumps and rubella (MMR) and influenza.
---
Mosquitos carrying strains of malaria are found across Zambia and are a threat throughout the year. There is a moderate risk for travellers to the country and you may wish to consider purchasing anti-malarial medication. Travellers should also take measures to prevent bug bites in order to protect from other insect borne diseases, including African Sleeping Sickness and dengue fever.
For more details on any of the above vaccinations, visit the detailed Passport Health specialty vaccination pages or make an appointment with your local Travel Medicine Specialist. Call us at or book your appointment online today.
What Is the Climate Like In Zambia?
Here is the climate in a few key Zambian destinations:
Lusaka– The elevation of Zambia's capital city means it's a tad cooler. The hottest month is October, where 31º Celsius is the average temperature. May to August are the colder months, and temperatures reach the late teens during the day and dip colder at night.


Livingstone– Livingstone is humid and hot throughout the year. The average temperature ranges from 25º Celsius to 35º Celsius, though conditions can feel much warmer as a result of the humidity. Temperatures get as low as 6º Celsius at night during May through August.


Luangwa Valley– The Luangwa Valley regularly floods during the rainy season of December to March. October and November are very hot, with temperatures regularly sitting in the 40º Celsius range, ideal for game viewing.
Rainy season is between November and April, and barely any precipitation falls throughout the remainder of the year.
How Safe Is Zambia?
Being in the city carries an increased security risk for travellers. Muggings, purse snatching, and pickpocketing does occur. Watch your belongings at all times. The use of date rape drugs has been reported in bars in Lusaka, and women especially should keep a close eye on their drink and never accept drinks from strangers.
National elections are being held in Zambia in August 2016. Public demonstrations may increase in the time leading up to and after the election, and it is recommended travellers avoid these gatherings.
Road travel in Zambia is marred by potholes and a lack of reliable signage. There are strict penalties for using a cell phone behind the wheel and for drunk driving. Travellers should avoid driving after dark. If you must drive at night, ensure your windows are closed and doors locked.
The Government of Canada has issued regional warnings for Zambia. This includes areas bordering the Democratic Republic of Congo (DRC), Angola, and Mozambique. It is recommended that Canadians avoid travelling to these regions. These regions carry increased risks of border conflicts, carjackings, and landmines.
Adventure Sports in Zambia
Victoria Falls is home to a number of popular adventure activities, including bungee jumping, rafting, and swimming at the very edge of the waterfall. Ensure you're booking activities with a reliable tour company, and check references on a reliable site such as TripAdvisor. Don't book a company just because it's cheaper – do your research first.
Water-related activities should be avoided between February and June when levels in the Zambezi River are dangerously high.
Travel insurance doesn't always cover adventure activities. Check your health plan before booking anything to make sure you're insured should something happen.
What Should I Pack For Zambia?
Here are a few items you should include when packing for Zambia:
Appropriate medication and documentation– Several over-the-counter medications have been deemed illegal in Zambia. Any necessary prescription drugs should be carried in their original bottle accompanied by the prescription and a letter from a doctor. There are stern punishments for travellers found to be bringing illegal medication into Zambia.


DEET bug repellant– There are a number of mosquito and insect borne diseases in Zambia. Purchasing bug spray or lotion with a minimum DEET content of 30% is recommended.


Modest clothing– Zambian culture and clothing are more conservative. Men should wear longer pants, but shorts that reach the knee are also socially acceptable. It is recommended women not wear revealing clothing.


Rain jacket– Zambia experiences a rainy season from November to April. During this time there is generally between 700 and 1,200 millimetres of rain. The highest rainfall is in the north of the country.


Waterproof bag or case for your electronics– This is especially important if you plan to visit Victoria Falls. Many activities are in or close to water, so you want to protect your technology when it's not in use.
The Office of the High Commission of Canada in Zambia
All Canadians visiting Zambia should register online with The Office of the High Commission of Canada before departure. This will inform the office of your travel plans within the country and will allow them to reach out to you in the case of an emergency or evacuation. If you plan to purchase a local SIM card you can also enter your phone number to receive SMS updates from the office.
Main consular services for Canadians in Zambia are managed out of the Canadian High Commission to Tanzania in Dar es Salaam. There is an Office of the High Commission of Canada in Lusaka, Zambia.
High Commission of Canada in Zambia
5199 United Nations Avenue
Lusaka, Zambia
Telephone: (+260 21) 1 250 833
Fax: (+260 21) 1 254 176
lsaka@international.gc.ca
Hours of Operation
Monday to Thursday: 07:45 – 17:00
Friday: 07:45 – 12:15
Closed for lunch from 13:00 – 14:00
Visit the High Commission of Canada in Tanzania website prior to your departure to confirm correct contact details for The Office of the High Commission of Canada in Zambia.
The Government of Canada also operates a 24 hour Emergency Operations Centre. The collect call number to reach the centre while abroad is +1-613-996-8885.
Entry And Exit Requirements For Zambia
To enter Zambia, Canadians need a tourist visa and a passport that is valid for at least six months beyond the date of expected departure.
Visas can be applied for in advance online or bought on arrival at any port of entry, including overland and at the Kenneth Kaunda International Airport in Lusaka. Travellers can only get single and double entry visas on arrival, and multiple entry documents should be applied for in advance. The visas are valid for 90 days. The price is $50 USD for single entry visas and $80 USD for double and multiple entry visas. This amount must be paid in cash.
If you have any questions about travelling to Zambia or are wondering what shots you may need for your trip, schedule an appointment with your local Passport Health travel medicine clinic. Call us at or book your appointment online today.