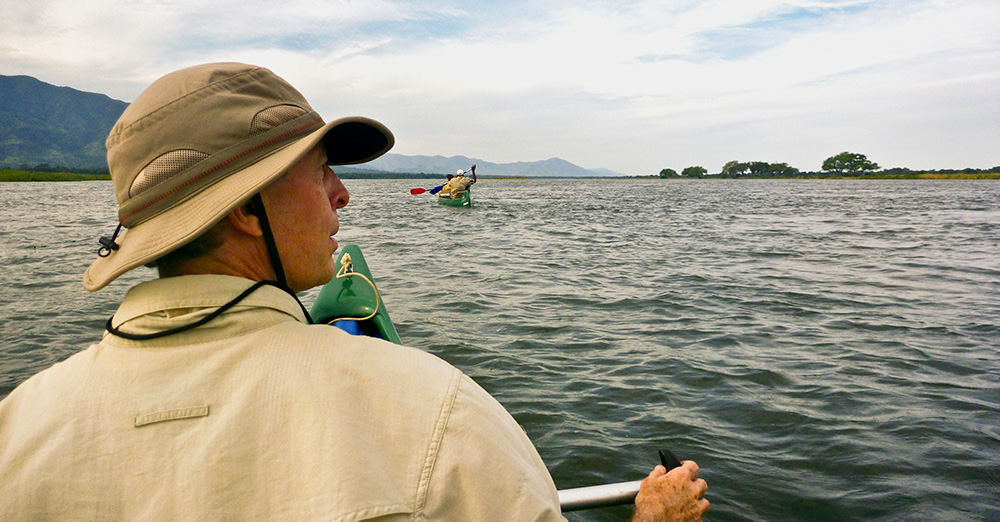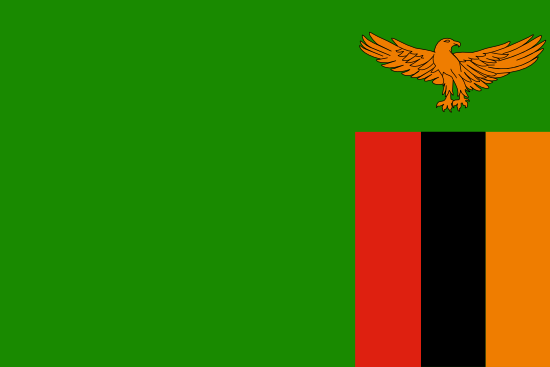 Located in Southern Africa, Zambia is a gorgeous country that provides travellers with a glimpse at beautiful wilderness and wildlife.
Though the country is landlocked, there are three rivers flowing through Zambia. One of the most popular landmarks is Victoria Falls, which is one of the World's Seven Natural Wonders and a UNESCO World Heritage Site. There are also safaris for travellers to visit, without the large crowds that often come with safaris in Kenya or South Africa.
In the cities, there are also bustling markets, delicious restaurants, and a lively nightlife.
Do I Need Vaccines for Zambia?
Yes, some vaccines are recommended or required for Zambia. The PHAC and WHO recommend the following vaccines for Zambia: typhoid, hepatitis A, hepatitis B, cholera, yellow fever, rabies, and influenza.
---
Malaria is a serious threat in Zambia. Antimalarial medication is recommended for all travellers to the region. Dengue and chikungunya are also present and can be prevented through proper use of mosquito repellents and nettings.
Rabies poses some risk to travellers of various types. Consult with a travel health specialist to learn if this vaccine is right for your trip.
Visit our vaccinations page to learn more. Travel safely with Passport Health and schedule your appointment today by calling or book online now.
Do I Need a Visa or Passport for Zambia?
Travellers to Zambia must have a valid passport and visa to enter the country. It is best to get this visa before departing on your trip. Proof of yellow fever vaccination may be required based on your itinerary.
Is A …
A Zambia Entry Requirement?

Passport
Yes
Passport Validity
Minimum 6 months validity
Blank Passport Pages
At least two blank pages
Tourist Visa
Yes
Sources: Zambian Embassy and Canadian Travel and Tourism
Visit the Canadian Travel and Tourism website for more information on entry and exit requirements.
What is the Climate Like in Zambia?
Zambia is a tropical country, meaning it is warm and receives a fair amount of rain. The dry season runs from May to October, meaning there is little rain and low humidity. From November to April is the wet season. During this time, you'll experience mostly afternoon rains and high humidity.
Areas situated in lower-lying valleys, as opposed to the elevated areas in central and southern Zambia, are much hotter.
How Safe is Zambia?
Travel to areas bordering the Democratic Republic of Congo and Angola should be limited due to border conflicts and undetected land mines.
Major cities are safe during the day. But, there have been violent attacks reported. Theft or pick-pocketing is common. Travellers should be cautious while in-country and should stay in groups when possible.
Visiting Victoria Falls
Victoria Falls is one of the most popular destinations in Zambia. Over one hundred million cubic meters of water fall over the edge of each minute during the rainy season.
The adventurous can bungee jump off the Victoria Falls bridge, zip line across the Batoka Gorge, white water raft below the fall, experience tandem kayaking or take a beautiful helicopter flight to see the river and the land around it.
What Should I Pack for Zambia?
While an amazing country, a trip to Zambia does need some extra packing:
Sunscreen – Zambia is very warm and travellers will likely be outside exploring the water or safaris.


Swimsuit – Most visitors will want to visit at least one of three rivers in the country, making an outfit fit for water a must.


Money for Taxes – When leaving the country, travellers will need to pay departure taxes and security charges.
Canadian Embassy in Zambia
When travelling it is very helpful to find out exactly where the Canadian Embassy or consulates are located. Keep the address written down in case you have a legal problem, you lose your passport, or you want to report a crime. Be sure to keep a copy of your passport with you in case you lose the original.
Canadian Embassy in Zambia
E5210 Independance Avenue,
Lusaka, Zambia
Tel.: 260 (211) 25-08-33
Ready to start your next journey? Call us at or book online now!