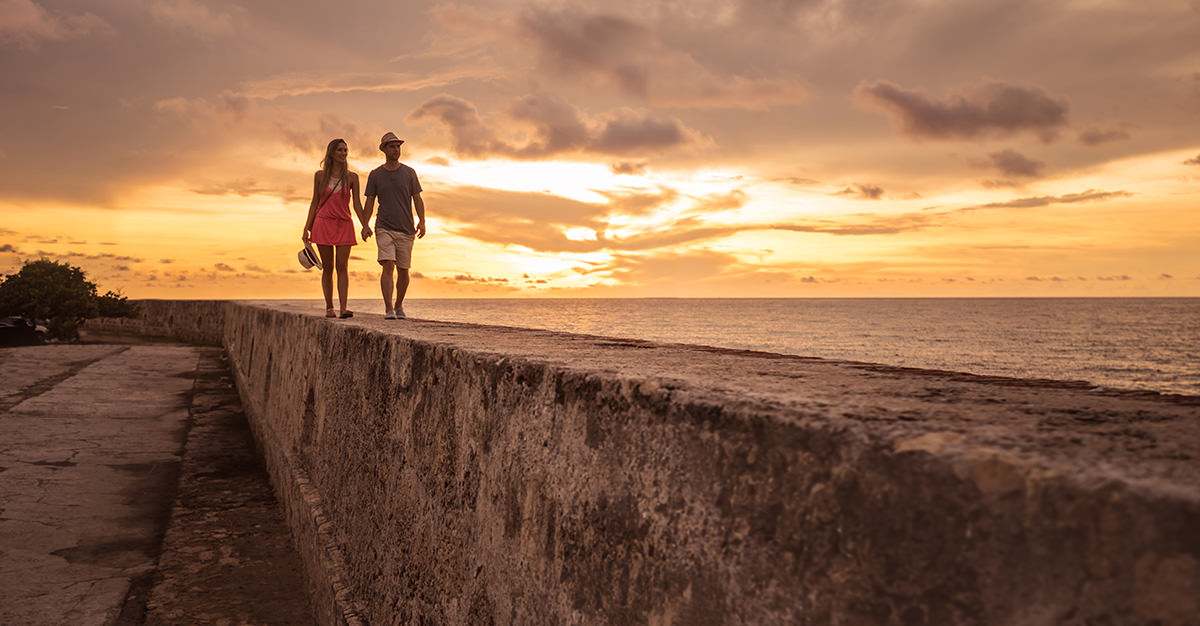 Do I Need Vaccines for Colombia?
Do I Need a Visa for Colombia?
What Is the Climate Like in Colombia?
Will I Be Safe in Colombia?
Must-Sees in Colombia
What Should I Take to Colombia?
Where Is the Canadian Embassy in Colombia?
Colombia is a famous destination for the admirers of nature and history. The country is very diverse and offers a wide variety of sights for every visitor. Apart from amazing Caribbean beaches, there are many ancient historical sites, voluminous mountains and rainforests.
The variety of climates makes every season in Colombia worthwhile.
Do I Need Vaccines for Colombia?
Yes, some vaccines are recommended or required for Colombia. The PHAC and WHO recommend the following vaccines for Colombia: typhoid, hepatitis A, hepatitis B, yellow fever, rabies, and influenza.
---
Mosquito-borne diseases are found throughout Colombia's climates. Be sure to bring repellents to avoid dengue, Zika, malaria and yellow fever. The exact infections in each region vary. Consult with a travel health specialist to learn more.
See our vaccinations page to learn more about these infections and vaccines. Ready to protect yourself? Book your travel health appointment today by calling or schedule online now.
Do I Need a Visa for Colombia?
Canadian citizens with a Canadian passport require a visa to visit Colombia for business purposes. Canadian tourists do not require a visa to visit Colombia.
Is A …
A Colombia Entry Requirement?

Passport
Yes
Passport Validity
At time of entry
Blank Passport Pages
One page per entry stamp
Visa
No
Vaccinations
May be required
Sources: Canadian Travel and Tourism and Embassy of Colombia
Visit the Canadian Travel and Tourism website for more information on entry and exit requirements.
What Is the Climate Like in Colombia?
Colombia is an equatorial country with a tropical climate. Due to the variance in altitude, the climate alternates a lot. It is a great destination all year long, as even in rainy periods, some of regions will be dry and sunny.
The daily average temperatures alternate between 15 and 25 degrees throughout the year.
The Coast – Colombia's coastline and rainforests are tropical. The average temperature is 27 all year long. The dry season is from November to April, when temperatures can exceed 29 degrees. The rainy season is from May to October.


Mid-Altitude – Cities at mid-altitude in the Andes have beautiful and temperate weather all year long. Popular destinations in the midlands are Medellín, Popayán and Pereira.


The Highlands – The highlands are temperate in the daytime and drop significantly down to 10 degrees. In the highlands, the weather is cool all year long. Bogota, the capital of Colombia, is situated in these altitudes.
Will I Be Safe in Colombia?
Colombia has a high crime rate. Even though security has improved in recent years, practice caution at all time during your visit. Various factions still operate in the jungles of Colombia working in anything from the drug trade to kidnapping.
Avoid wandering in unknown neighbourhoods and walking alone in the dark. Do not accept drinks or cigarettes from strangers and refuse drugs at all times. Keep valuables in a safe place and don't carry large amounts of cash with you.
The coastlines are generally safe than the in-land. Be careful at beaches and other public places as pickpocketing and petty theft can occur. Events like Carnaval are prime targets for these opportunists.
Must-Sees in Colombia
Colombia's many cities and rainforests offer much to explore.
In major cities like Bogota and Cartagena, nightlife thrives. Visit any of the many clubs, but be aware of your surroundings. These cities are also sites for large Carnaval celebrations in February. These huge, week long parties invite travellers to let loose and have fun.
Colombia is also home to some of South America's amazing pre-Incan ruins. Consider a guided tour to visit these areas as venturing on your own can be dangerous.
What Should I Take to Colombia?
Colombia is known for its wide variety of climates and activities. Make sure you pack according to your itinerary.
Swimsuit – Colombia's beaches are a must-visit for any traveller. Be sure to bring a swimsuit and sunscreen.


Rain Jacket – The climate in Colombia varies. Be sure to bring some waterproof gear to avoid any problems. Even during the dry seasons, nights in higher altitude get chilly and a light jacket will come handy.


Hiking Boots – Visiting Amazon rain forest and the Andes requires good boots to protect your feet from the terrain. Make sure they are broken in before your trip to avoid blisters or sore feet.


Mosquito Repellent – There is a range of serious mosquito-borne illnesses in Colombia. Besides vaccination, repellents are one of the best forms of protection.
Where Is the Canadian Embassy in Colombia?
If you find yourself in need of help while travelling in Colombia, there is a Canadian Embassy in the capital city of Bogota.
Embassy of Canada to Colombia
Carrera 7 #114-33
Bogotá, Colombia
Tel.: (57-1) 657-9800
Stay safe abroad with Passport Health. Call or book online now and start travelling safely today!