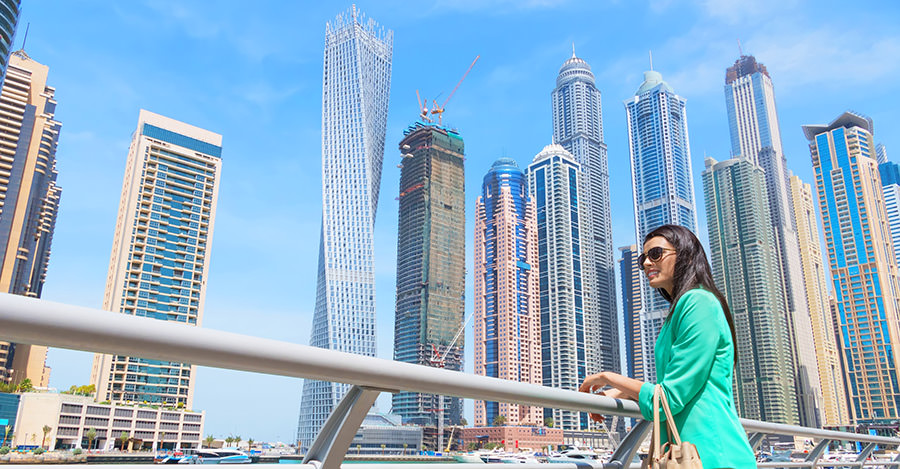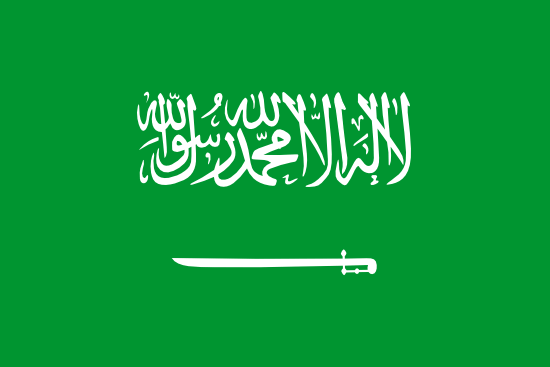 Among Saudi Arabia's greatest sites are the holy cities of Mecca and Medina. These are both part of the Hajj, which brings thousands to The Kingdom every year.
Public entertainment is limited in Saudi Arabia. But, the nation possesses incredible natural wonders. Among available activities are day trips into the desert and deep sea diving off the coast.
When visiting Saudi Arabia, be aware of the limitations of the nightlife scene in any urban areas. Consumption of alcohol, public playing of music, and even mingling with the opposite sex are all forbidden. Saudi culture is very strict and should be researched before travelling.
Do I Need Vaccines for Saudi Arabia?
Yes, some vaccines are recommended or required for Saudi Arabia. The PHAC and WHO recommend the following vaccines for Saudi Arabia: typhoid, hepatitis A, rabies, meningitis, and influenza.
---
Malaria and dengue are present in some areas of Saudi Arabia. Consult with a travel health specialist to learn if these diseases could affect your travel itinerary.
Visit our vaccinations page to learn more. Travel safely with Passport Health and schedule your appointment today by calling or book online now.
What Vaccines Do I Need for Hajj?
The following vaccines are recommended for Hajj – typhoid, polio, meningitis, hepatitis A, MMR and influenza. Some other vaccines may be recommended based on your personal health history. Proof of meningitis vaccination is required for entry during Hajj.
Hajj is an annual Islamic pilgrimage that takes place in Saudi Arabia. The event brings thousands of muslims and interested individuals to the country every year.
To avoid disease outbreaks and protect the health of citizens and travellers, Saudi Arabia has issues dome vaccine recommendations for during Hajj.
Do I Need a Visa or Passport for Saudi Arabia?
Canadian citizens must obtain a visa for all business and tourism visits to Saudi Arabia. Transit visas are generally not required for 1 short stop within the country such as a flight layover. Any stays more than a few hours may require a visa.
Is A …
A Saudi Arabia Entry Requirement?

Passport
Yes
Passport Validity
At least 6 months validity
Blank Passport Pages
One page per entry stamp
Visa
Yes
Vaccines
May be required
(based on visa type)
Sources: Saudi Arabian Embassy and Canadian Travel and Tourism
Proof of some vaccinations are required based on visa type and travel itinerary.
Visit the Canadian Travel and Tourism website for more information on entry and exit requirements.
What is the Climate Like in Saudi Arabia?
Saudi Arabia is has a desert climate. During the summer, temperatures can reach anywhere from 40 to 50 degrees.
Riyadh – The capital suffers the worst heat in the country. It is not unusual for summer temperatures to reach 49 degrees. Winters can go below -1 degrees. Summer evenings are easier to withstand, as cooling winds blow after sunset.


Jeddah – Unlike Riyadh, Jeddah maintains the warmth of summer throughout the winter. Temperatures can range from 59 to 28 in later months. The summer heat is oppressive, often surpassing 43 during the day. It often cools down to around 29 at night.


Mecca – The holy city also maintains some of its summer climate during the winter months. In winter, temperatures are usually in the mid-20s during the day, and drop down to around 16 degrees at night. In summer, Mecca suffers from blistering heat. Temperatures often exceed 43 degrees.
How Safe is Saudi Arabia?
For members of the LGBT community, it is strongly advised not to travel to Saudi Arabia. Homosexuality is punishable by death.
Be careful getting into taxis or taking rides with locals. One of the leading causes of death is due to automobile accidents.
Be mindful of where you leave your belongings, and how you carry them on your person when out in public. Pickpockets are common in urban areas.
Be sure to study local traditions before travelling to Saudi Arabia. Not abiding by Saudi customs can have severe consequences. It is best to learn the culture so as not to stand out when visiting.
Scuba Diving in Saudi Arabia
A great way to experience Saudi Arabia's natural gifts is to take part in scuba diving. Diving is popular among foreigners travelling to the country.
Be careful when scuba diving. It can be dangerous and very few Saudi hospitals have the necessary equipment to deal with diving injuries. Do not touch anything underwater and to study the local marine life before taking the plunge. The Red Sea is known to be full of poisonous and aggressive fish. It is best to know the do's and don'ts.
What Should I Take To Saudi Arabia?
Here are some essential items to consider for your trip to Saudi Arabia:
Medical Supplies – These can be hard to come by in Saudi Arabia. Make sure to include a traveller's diarrhea kit, prescriptions and a small first-aid kit.


Breathable Clothing – The climate of Saudi Arabia is one of extreme heat. Wear clothing that is not too thick, and that you wouldn't mind sweating in.


Conservative Clothing -Conservative dress styles are strongly encouraged due to cultural customs in Saudi Arabia. This is especially true for women.
Canadian Embassy in Saudi Arabia
Various departments of the Embassy of Canada in Saudi Arabia handle different issues such as trade, visas, passports, etc. Emergency services are available to Canadian citizens only.
Once in Saudi Arabia, the information for the Canadian Embassy is:
Canadian Embassy Riyadh
Diplomatic Quarter,
Riyadh, Saudi Arabia
Telephone: 966 (11) 488-2288
If you have any questions about travelling to the Saudi Arabia or are wondering what shots you may need for your trip, schedule an appointment with your local Passport Health travel medicine clinic. Call us at or book online now and protect yourself today.