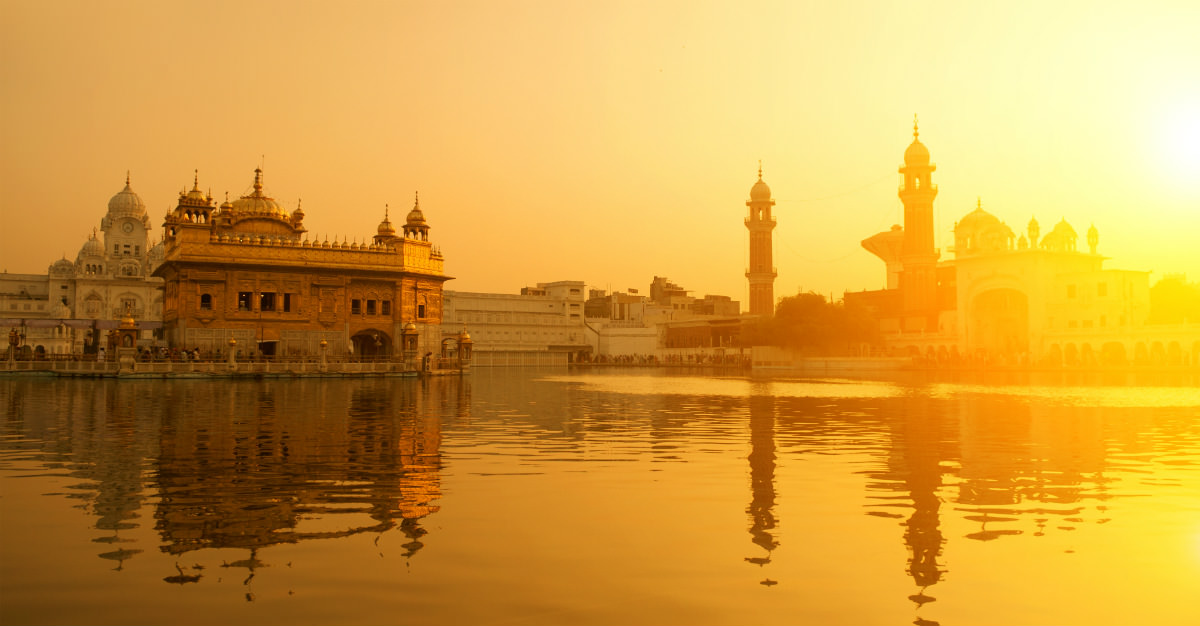 Whether it's a sightseeing trip to the Taj Mahal or business dealings in Mumbai, India isn't short on reasons for a visit. The world-renowned food, locals and landmarks make up a country that's rich in culture.
Unfortunately, India is also wealthy in opportunities to get sick. Mosquito-borne diseases and foodborne bacteria are just some of the dangers in visiting the Asian country. Take a look at our tips to stay healthy during your trek to India.
Which Vaccines Do I Need For India?
The most reliable solution for avoiding a virus when travelling to India is with vaccines. The Centers for Disease Control and World Health Organization recommend the following vaccines:
Yellow Fever (if travelling from a country with the virus)
Routine Vaccinations
Check out the individual pages for more information about these diseases. Our Passport Health clinics are the best one-stop destinations to help with all your travel health needs. Call at to schedule an appointment or by booking online now.
Foodborne Diseases in India
India is the best place in the world to try the country's unique cuisine. It's also quite easy to catch a foodborne illness while sampling some of the local cuisine.
The bacteria present in some local Indian food may be new to foreign travelers. This can lead to traveller's diarrhea and other unfortunate illnesses that people avoid discussing.
Avoid the stomach bugs that can ruin a trip by just being careful with what you eat and drink. Only consume bottled water, even when brushing your teeth, and avoid tap water at all costs. The best way to get rid of bacteria when cooking is with some heat. Don't consume any raw fruits, vegetables and meats.
India's most common foodborne disease is typhoid fever. The bacteria is common, but extra precautions are available in the form of a vaccine.
Two different vaccines are available for typhoid. The inactivated vaccine is injectable whereas the activated vaccine is given orally over four doses. Side effects are uncommon with both immunizations and any serious reaction is rare.
Mosquito-borne Diseases in India
You've likely heard in the news, but Zika is an epidemic and is endemic to India. There's been some progress on a vaccine, but there is no medication to avoid the virus.
Although, Zika is still far from India's most common mosquito-borne disease.
More than one million people in India have contracted malaria. As many as 22 percent of people live in high transmission areas, according to 2014's World Malaria Report. There is no current vaccine for malaria, but antimalarial medications will offer protection.
Dengue fever and Japanese encephalitis are also commonly spread mosquito-borne diseases in India.
Whether they have vaccines or not, there are ways to avoid the pests that could carry these viruses. The CDC recommends mosquito nets and insect repellent spray to keep mosquitoes away.
Where Should I Go While Visiting India?
Other than the Taj Mahal, there are a lot of sites worth seeing in your visit to India.
As a country rooted in spirituality, temples cover the country. The Badrinath Temple is the pinnacle of these sites. The giant shrine is one of India's four holiest areas.
Areas like Kullu Valley and Himachal Pradesh offer a variety of adventures for adrenaline junkies. White-water rafting highlights the former, while skiers will enjoy the peaks of the latter.
India's diverse climate is home to wildlife that can't be found anywhere else in the world.
Elephants and lions are intriguing, but India's tiger population is extraordinary. Check out Bandhavgarh Tiger Reserve or Pench Tiger Reserve for a chance to see these cats in their habitat.
What are some places you'd like to visit in India? Let us know in the comments, or via Facebook and Twitter!