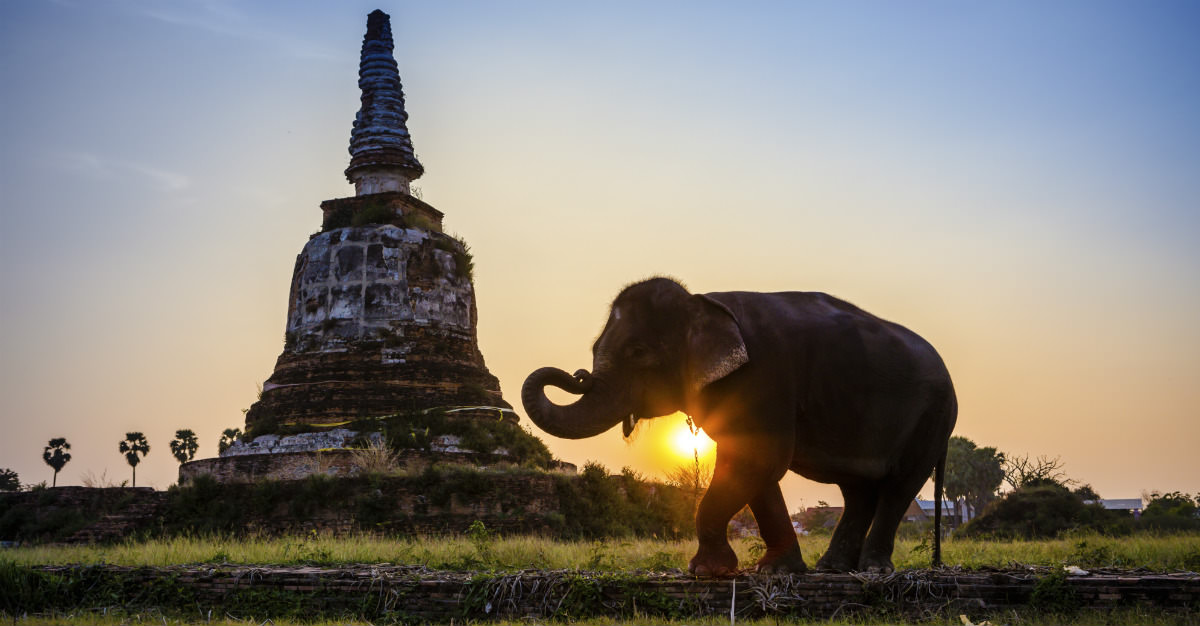 Ancient Buddhist temples decorate the mountains and forests of Thailand.
The country is rich in spirituality that stretches from the Gulf of Thailand to northern borders near Myanmar and Laos.
That is, unless you are looking for something a bit more laid back. Or even wild, because places like Phuket and Koh Samui bring a party atmosphere to the Asian country.
Thailand welcomes a variety of visitors, thanks to vast landscapes in the north and beaches filling the south.
Options during your Thailand trip can be amazing, but that also leaves more climates to get sick. Far different bacteria and viruses are present depending on where you visit in the Asian country.
Whether you check out the rural areas or chill by the ocean, some medical preparations are needed. Here's the vaccines and tips to stay healthy during a trip to Thailand.
Which Vaccines Do I Need for Thailand?
The reliable method to avoid getting sick while travelling is with immunizations. The Centers for Disease Control and World Health Organization recommend these vaccines for a trip to Thailand:
Looking for more information about each vaccine? Check out the individual pages or contact Passport Health. Schedule an appointment online or call us at .
Mosquito-Borne Diseases in Thailand
News about the worldwide Zika outbreak have been unavoidable over the past year. A vaccine for the virus is progressing quickly, but Zika continues to be a serious health risk.
Despite the Zika virus risks, this may not be Thailand's most dangerous mosquito-borne disease.
Dengue fever spread to over 200,000 people in Thailand over the last two years, causing hundreds of deaths. Some hospitals in Thailand are using a new dengue vaccine. But, the disease is still circulating.
Mosquito nets and insect repellent sprays should be used whenever possible.
The forest areas of Thailand are not prevalent for mosquitoes compared to other countries. Despite this, extra precautions should still be taken when visiting forests throughout the country. Avoid perfumes or lotions that may attract insects and wear long sleeves and pants to keep most of your skin covered.
These should also help keep away from mosquitoes carrying other diseases. This includes Zika, Chikungunya fever, Filariasis, Malaria and other diseases.
Although there are vaccines for some mosquito-borne diseases, we still recommend precautions to avoid the insects.
Where Should I Go While Visiting Thailand?
While Bangkok may be Thailand's most popular city, there is much to check out just outside of the capital.
You may have to set that alarm clock a bit early, but the Damnoen Saduak Floating Market is worth the lack of sleep. Using a long boat, float to different vendors to pick up your fresh produce or homemade souvenirs. The place now fills with tourists. But, it provides a culture experience that solely belongs to Thailand.
Wherever you end up in Thailand, elephant enthusiasts can likely spend some time with the gentle giants.
From Chiang Mai in the northwest to Surin in the southeast, Thailand is not short on elephant sanctuaries. The parks adhere to strict rules that make the elephants feel safe, while allowing people to spend some quality time with the creatures.
Thailand's rural areas should be a go-to spot for any person looking for a serene visit.
Chang Rai lays claim to the stunning White Temple, along with many other ancient Buddhist attractions. Sukhothai and Ayutthaya paint pictures of previous wealthy kingdoms with their giant ruins. And Lopburi boasts a history stretching back for millennia, although you may share space with native monkeys to look at those ruins.
Did we miss any must-see places in Thailand? How about some crucial medical information? Let us know in the comments, or via Facebook and Twitter.