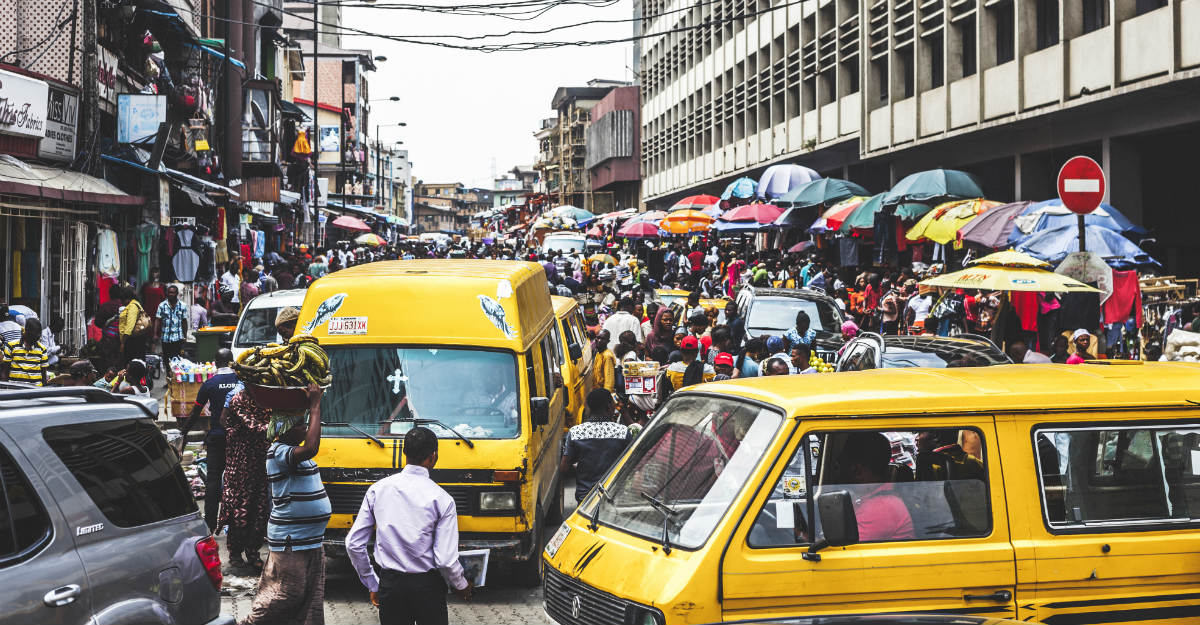 In April 2017, the World Health Organization reported that over 489 people had died from a meningitis outbreak in Nigeria, with over 4,600 suspected cases in the country. Earlier this year, the International Coordinating Group and WHO have sent 341,000 doses of the meningitis vaccine to the area.
However, since April, the disease is still spreading and the death toll has now risen to over 1,100.
This epidemic continues a trend for meningitis in Nigeria. Since 2013, the country has reported various outbreaks of the virus, although those were contained to a few states.
The current outbreak is the country's worst since 1997 when meningitis claimed over 11,000 lives. The meningitis strain causing the outbreak in 1997 was type A. Today, it is type C, which is not common in this area.
With its history of meningitis problems, why is Nigeria so susceptible to the virus?
A combination of dry weather and limited access to the best vaccines may be the cause.
This is according to Miriam Alía, an outbreak advisor at Medicine Sans Frontier who's working in Nigeria. As a virus that spreads through saliva, meningitis is a greater risk somewhere with dry winds. Something simple as a cough or sneeze can easily travel through this wind and reach another person.
Most of the country is also using an outdated version of the meningitis vaccine.
Nigeria relies on a polysaccharide vaccine that is now rarely used in other parts of the world. While there is a much more effective vaccine available, it's not accessible to treat outbreaks in the region.
The worst affected states in Nigeria include Zamfara, Sokoto, Katsina and Kebbi. Practice caution and get vaccinated before heading to any part of Nigeria.
What is Meningitis?
The disease is airborne, often spreading via coughing or sneezing. This makes the virus highly contagious and hard to contain once an outbreak has started. Individuals can be infected within 24 hours and can only be tested for the disease through their spinal fluid.
Initial symptoms of meningitis are similar to the flu. The virus can cause a fever, body aches, rash, sensitivity to light, and seizures. Type C (cerebrospinal meningitis) symptoms can often lead to respiratory issues and nerve dysfunction.
The bacteria causes severe infection in the lining of the brain and spinal cord. This often causes severe brain damage, which can lead to death.
How to Protect Yourself
Practice good hygiene through frequent hand washing and get vaccinated. If you already have had the vaccine and it's been a few years, get a booster shot.
There are currently two vaccines available to prevent meningitis:
MPSV4 – This vaccine protects against four strains; A, C, W and Y. It is the most common meningitis vaccine and is recommended or required by many schools.
MenB- This vaccine protects against meningitis B. Many individuals have not been vaccinated as the vaccine is fairly new.
The second vaccine is not as well known as the first, but is still available in Passport Health Clinics. There are two brands, Bexsero and Trumenba with options of getting either two or three doses. The doses can take from 2-6 months to complete, so remember not to wait until the last minute to receive these vaccines before traveling.
This vaccine should be administered to anyone traveling to places where they are at risk of getting meningitis B. You should also get this vaccine if your spleen is damaged, if you have an immune system condition, or if you're taking the drug Soliris.
Do you have any questions about meningitis or its vaccines? Let us know in the comments, or via Facebook and Twitter.
Written for Passport Health by Kaitlyn Luckow. Kaitlyn is a freelance writer, photographer and English teacher in Milwaukee. She has a passion for capturing and writing other people's stories. You can find her at sayhellostory.com.