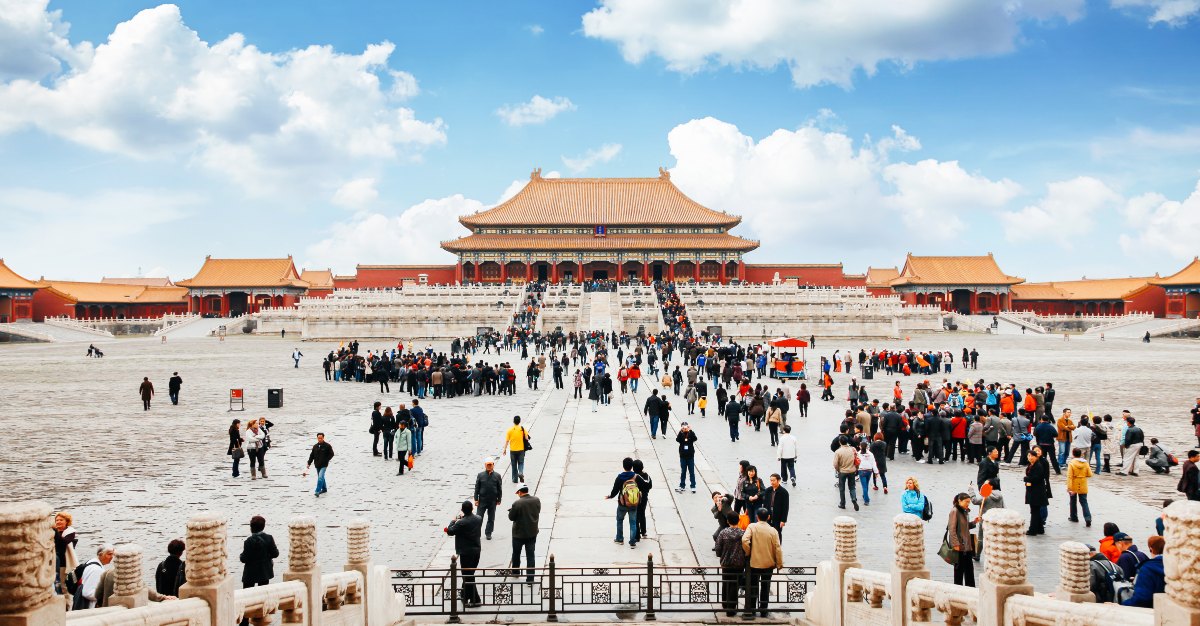 France is currently the most popular international destination, with 85.7 million people visiting France each year.
It's not difficult to imagine why millions would visit the European country every year. The Eiffel Tower alone brings in about 7 million visitors every year, ranking as one of the world's most popular attractions. Hungry travelers might just visit France for the local food, considered some of the best in the world. And if the modern attractions aren't enough, France has a vast history that's easy to explore on a trip.
But, even all those traits might not be enough to help France keep its title.
Euromonitor International has speculated that by 2030, China will be the world's leading travel destination.
This estimation is based on the fact that the number of visitors traveling to China has increased by 5 percent since last year alone.
Much of the growth is due to China's industrial progress, as well as an overall increase in tourism to Asia. In Asia as a whole, trips by foreign travelers are expected to increase by 10 percent since last year.
For years, China has been one of the busiest countries for international business. In 2017, Business Insider ranked the world's 20-most powerful financial centers. Three of the cities (Shanghai, Beijing and Shenzhen) earned spots on the exclusive list. Although an individual territory that resides within China, Hong Kong ranked third on the list.
China's visitor numbers have not only increased due to its economic growth, but its accessibility. Flights to China are cheaper thanks to budget airlines. The process for visitors from other Asian countries to get a travel visa is also relatively easy. About 80 percent of China's visitors come from other Asian countries.
Currently, United States citizens don't have the same lax visa requirements to visit China. A U.S. citizen still needs to get a visa a valid passport before their trip to China.
There also is an increase in luxury travel in China, making the area more appealing to more and more people. Luxury travel experiences in China include exclusive tours of the Great Wall, Panda experiences, and fine cuisine. The country even opened borders to Hainan Island, considered the Hawaii of China. Citizens of 59 other countries can visit the island without a visa.
But, China isn't alone with a rise in foreign visitors.
Even as a whole, tourism throughout the world has increased. Although tourism numbers dropped in recent years due to safety concerns in places such as Egypt and Turkey, the numbers are beginning to increase again.
While travel to China may be on the rise, the country does offer some different health risks. Travelers may not be aware of the increased risk for cholera, hepatitis A and B or Japanese encephalitis. Before making a trip to China, the CDC recommends these vaccines along with a few others.
Did you know China was so popular for foreign travelers? Have you ever made a trip to the country? Let us know in the comments, or via Facebook and Twitter.
Written for Passport Health by Kaitlyn Luckow. Kaitlyn is a freelance writer, photographer and English teacher in Milwaukee. She has a passion for capturing and writing other people's stories. You can find her at sayhellostory.com.