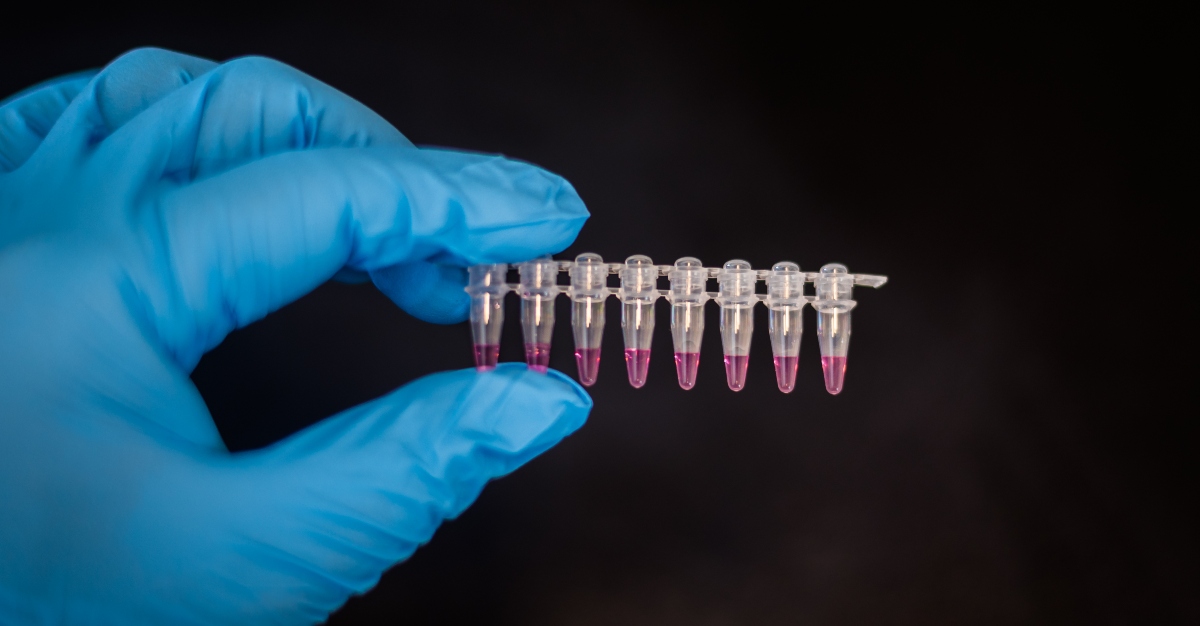 It may not have a long history, but Nipah virus is rightfully causing some panic.
Since it was discovered in during a 1999 outbreak that led to 100 deaths, the virus has been the source of various outbreaks. Bangladesh, India, Singapore and Malaysia have all seen spikes in the virus. All told, there have been more than 500 reported cases of the Nipah virus in Southeast Asia, with almost 300 of those resulting in death.
As those numbers have increased, the WHO has give the Nipah virus more attention. They've included the virus on its list of, "priority pathogens with epidemic potential." That list includes any illnesses that might be used in bioterrorism for a large number of deaths.
What is The Nipah Virus?
The Nipah virus is a type of animal-borne disease. The virus has common symptoms ranging from a cough and headache to more severe symptoms like seizures and comas.
Currently, the infection has a dangerously high mortality rate. Nipah virus can cause death ranging between 50 and 100% of cases. To make matters worse, we are also without a current approved vaccine or effective treatment for the infected.
With this in mind it easy to see why it's essential to develop a safe vaccine for humans against the Nipah virus.
Progress for the Nipah Virus Vaccine
One team has potentially created a vaccine to arm us against this infection.
In April 2019, Matthias J. Schnell, PhD, Chair of the Department of Microbiology and Immunology and his team from Jefferson Vaccine Center at Jefferson, were able to publish their findings in npj Vaccines. They had results for a, "vaccine called NIPRAB that shows robust immunization against Nipah virus in animal models."
Dr. Schnell and his team looked into using the rabies vector. They chose this base because it both has an established history and shows little risk to cause other illnesses in the body.
They then incorporated a gene from the Nipah virus into the modified rabies virus vector. The team was able to create a vaccine that displays components of both viruses on the surface. This means the vaccinated person's immune system would then interact with both of the viral components in the vaccine. A person could develop a specific reaction and defend itself against both viruses.
Once the live vaccine was established it was then tested on mice, which showed positive results. Dr. Schnell and his team demonstrated that just one dose of the vaccine elicited a strong antibody response against both Nipah virus and rabies virus.
Results also showed the antibodies reacted to the Hendra virus. From the same family as Nipah, the Hendra virus causes very similar symptoms.
Hope for Multiple Versions of the Vaccine
Not every person can receive a vaccine with a live virus.
For many immunocompromised people—pregnant women, elderly, children, those sick with HIV, and others—the vaccine creates too much danger.
That's why the researchers developed a, "chemically-killed version of the vaccine." With testing they found that the inactivate vaccine held just as strong immunity as the live vaccine. People with immune deficiencies would also have a vaccine to protect against Nipah.
Neither group still has any treatment for the infection. Without medication, this possible vaccine offers the best protection against the Nipah virus.
When Will the Vaccine Be Ready for Use?
The vaccine is still in the early stages. It will need to complete further testing to determine not only the correct dosage, but its safety for use in humans.
Dr. Schnell noted that they have a vaccine which now protects mice against three dangerous diseases. Future work will focus on testing the vaccine on different species and establishing the right dose of injection," said Dr. Schnell.
This testing plan for vaccines is not new to researchers.
The same vaccine platform method has been used to develop other vaccines against emerging viruses such as Ebola. An Ebola vaccine is almost in its first clinical trial. It also offers a glimpse at promising future where we have a safe vaccine to use against the Nipah virus and gives us a chance to reign in the mortality rate of the virus.
Did you know the Nipah virus was so deadly? Had you heard of the fast progress researchers had made on a possible vaccine? Let us know in the comments, or via Facebook and Twitter.
Written for Passport Health by Brianna Malotke. Brianna is a freelance writer and costume designer located in Illinois. She's an avid coffee drinker and enjoys researching new topics for writing.