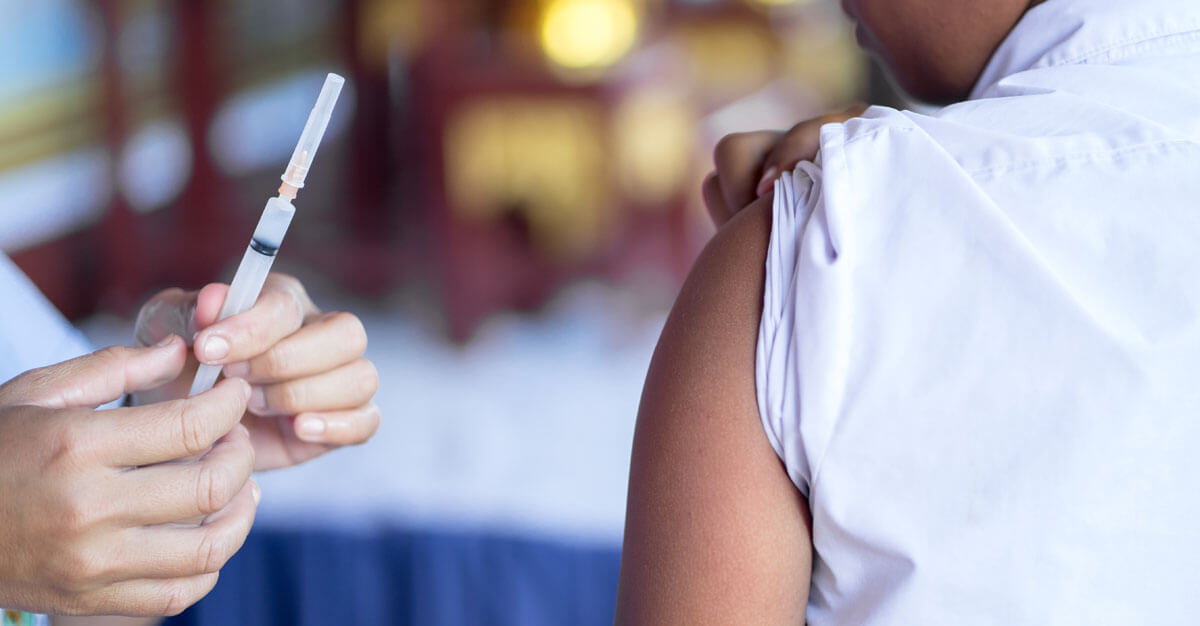 As we battle a global pandemic, there is another respiratory illness that we also need to be vigilant about. Everybody knows the importance of an annual influenza vaccination. But, can the flu shot do more than help prevent you from getting the flu? A study done by the University of Miami has shown some promise in protecting against certain conditions that are associated with COVID-19.
In the study, published in the peer-reviewed publication PLoS One has found that getting your annual flu vaccine could protect you against other sicknesses that can accompany COVID-19. While it cannot prevent coronavirus, and should not be used as a replacement for the COVID-19 vaccine, this new study provides promising evidence of reduction of long-term symptoms of the virus.
Devinder Singh, a senior author on the study, and a professor of clinical surgery at the University of Miami said, "We detected an association that appears to show flu vaccination offers some protection against severe Covid-19 disease." Approximately 74,754 people participated in the study. They were split into two different cohorts, each with 37,377 members, respectively.
The study screened patient records that were de-identified across a database of more than 70 million people. The two groups of patients were then matched on different factors that may have influenced their risk of susceptibility to severe COVID-19. Members of the first cohort had been vaccinated against the flu approximately two weeks and six months prior to contracting COVID-19. The second cohort was also diagnosed with COVID-19, but had not been vaccinated against the flu.
The scientists performing the study then looked at how many of those participating contracted any of 15 side effects that had the potential to be serious within four months after diagnosis. These included conditions such as deep-vein thrombosis, respiratory failure, kidney failure, sepsis and more. The findings were rather intriguing.
They had found that those who had not received the flu vaccine were much more likely (approximately 20%) to be admitted to the intensive care unit. In addition to that, they were also more likely to develop sepsis, seek care from the emergency department, to have a stroke, and suffer from a deep-vein thrombosis.
It is thought by experts that the flu vaccine might stimulate the immune system, and that is why those who received the flu vaccination before being diagnosed with COVID-19 saw decreased long-term serious side effects from the virus. So, while the flu vaccine does seem to help in some capacity, it is certainly not a substitute for a COVID-19 vaccination. Both of these vaccines are recommended by the CDC.
Stay protected against both the flu and COVID-19 with Passport Health. Call or book online now.
Jennifer Passmore is a stay-at-home mom, writer and beader. She loves creating art with her words and through her jewelry. She is also a passionate mental health advocate.