Passport Health on-site flu clinics can save your company time and money. Protect your investment and protect employee health with an annual flu shot clinic – proven to reduce sick days and keep employees productive throughout flu season and beyond.
See what other companies have said about Passport Health on-site clinics:
Kenlee Precision Corporation says,

"The flu clinic went very well! We had 71
participants (last year we only had 54.) John Wade our nurse did a great job and Dr. Kane was very helpful prior to the clinic. Thank you all!!!"
Gift of Life Michigan says,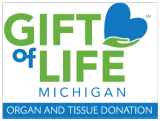 "Thank you so much for getting us on the schedule for our flu shot clinic. We had our shots yesterday, Tuesday, October 15, 2013, and I wanted to let you know that this was the best service we have ever had. Tracie Sutton was fantastic and so nice and pleasant. Please keep a spot for us again next year on a Tuesday in October."
National Oilwell Varco says,
"At the last minute, our previous flu shot provider was not able to provide our annual flu shots. I contacted Passport Health, and they were very accommodating in not only providing on-site clinics very quickly to our multiple sites across the country (nearly 200), but also they were able to provide vouchers to Walgreens for those individuals that either did not have access to an on-site clinic or were unable to attend. It was not an easy task to pull off since not only do we allow our employees to get a flu shot, but their dependents that participate in our medical plans (may get a shot as well). Passport Health was quickly able to build a (customized) data base to accommodate National Oilwell Varco's needs. Thank you, Passport Health, for a successful flu shot season. We appreciate the awesome customer service that you provided."
Call 1-888-986-8868
Keep Your Employees and Your Bottom Line Healthy.
Schedule a Passport Health Flu Clinic for Your Company!