To help ensure the best service for our clients, service at this location has been temporarily suspended.
Please see our Downtown Toronto location for bookings in your area.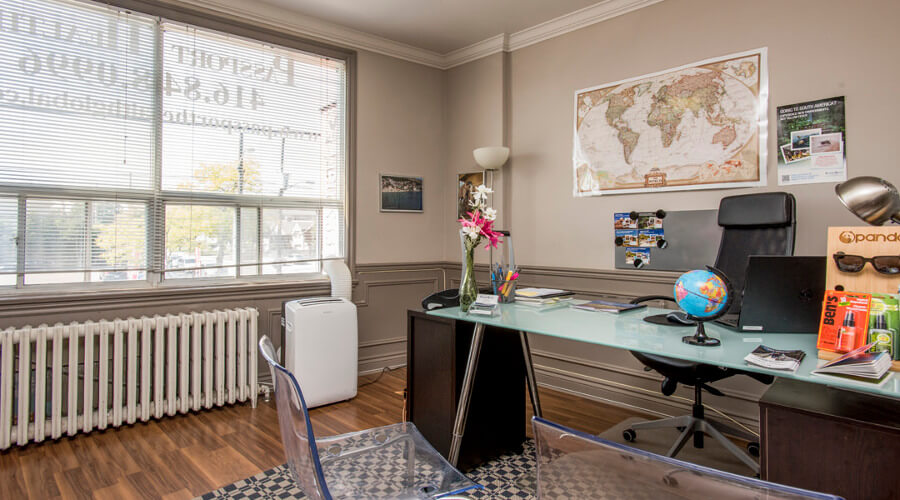 With 270+ travel clinics in North America, Passport Health is your local leading provider of travel vaccinations and medications. Prepare your health for travel, visit us before you go.
Passport Health North York
Travel Clinic
1977 Avenue Road
Suite 201
North York
,
ON
M5M 4A1
Find directions to Passport Health North York Travel Clinic >>
Have you ever asked, "What immunizations do I need for a trip to Africa?" or "Is a yellow fever vaccine required for Brazil?" Passport Health can help! Our expert travel medicine nurses are ready to provide the highest quality care that you will need for your upcoming trip.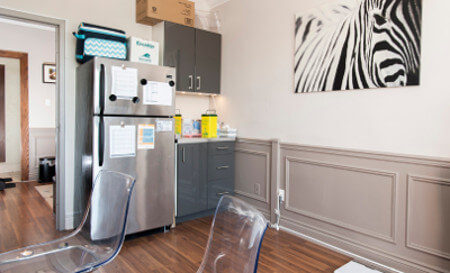 Are you going to a South America and wondering if you need a yellow fever vaccine? We can help! Our clients are provided with the International Certificate of Vaccination (yellow card) and all our clinics are Designated Yellow Fever Centers by the Public Health Agency of Canada (PHAC). Also, our travel health experts use up-to-date information provided by Health Canada, the Centers for Disease Control and World Health Organization to help you know whether you need the vaccine and administer it to you.
Worried about Japanese encephalitis? We offer the vaccine at a competitive cost and will advise you and your family on other infections that may be in the region such as dengue fever, chikungunya or malaria. Mosquito-borne diseases are some of the most common throughout the world, let our Passport Health Travel Specialists help you travel worry-free.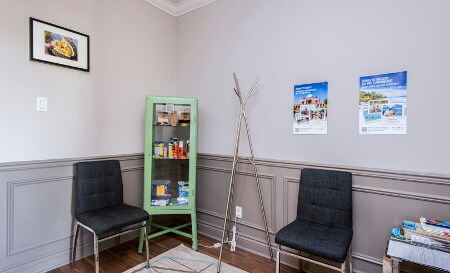 Looking for a solution to traveler's diarrhea? The diseases that cause the sometimes embarrassing symptom are very common, especially in some of the most popular travel destinations like Mexico and Cuba. Be ready before you go with Dukoral or a Passport Health Traveler's Diarrhea kit.
Whether you are traveling to the Marianas or Madagascar, Barcelona or Bangkok, the travel specialists at Passport Health are able to help with whatever you may need. Yellow fever, typhoid, rabies and malaria; we will help protect you against those things that can hurt you and your peace of mind.
Passport Health North York is located on Avenue Road near Brooke Avenue. Please call to schedule an appointment with our knowledgeable Travel Health Specialists.
Directions to Passport Health North York:
Passport Health North York is located in the heart of North York, Toronto, just south of Highway 401. The office is located on the second floor building next to Fire Services Credit Union (above Eggsmart Eatery), just opposite from the Shell gas station. There are limited metered parking just outside of the building and additional GreenP parking on Brooke Avenue which is located 0.5 km south of the building just behind the Shell gas station. Just before you travel to your next destination, let us help you take care of your health by calling to schedule your next appointment.
From Downtown Toronto
Take University Ave/Avenue Rd North. You will need to follow the traffic with a detour to Oriole Parkway and then return to Avenue Rd using either Oxton Ave or Chaplin Cres. Continue North past Lawrence Ave. We are located just past the Brooke Ave traffic lights, across the Shell gas station.
From Highway 401
Take the Avenue Rd exit. Turn left onto Avenue Rd. Continue travelling South past Wilson Rd. We are located just south of Haddington Ave, across the Shell gas station.
Meet Our Team
Coming Soon
Customer Reviews
"

Very pleasant experience!

"

"Best Clinic Ever! Ms. A. McDonald, NP was excellent! Got tetanus shot, all I needed. Would highly recommend this clinic! Very personable NP. Give top rating!"
"

Christine very personable and helpful

"

"The process is very convenient and knowledgeable."
"

Good Clinic

"

"We were a little skeptical about going to the clinic, however Caroline put us at ease from the start. She was very informative and knowledgable on the subject matter. We only got the shot we needed as no others were forced on us. The office was clean, but dark; more lighting needed. We will recommend this facility to others."
"

Great Service

"

"Nurse Sharmei Coronel was nice, informative and allowed us to make our own decisions on what we needed to take. She spoke of symptoms, costs and all other pros and cons so we could make an informed decision. She had a full booklet ready when we got there of all the stuff we should consider personally tailored to our trip. It was a great experience (shots and all!) and would recommend it to others."
"

Great!

"

"My experience with Passport Health was fantastic. My nurse Sheila was informative and knowledgeable. Would recommend all travellers to visit Passport Health clinic before and trip."
"

Toronto, Ontario

"

"Excellent Clinic, Very knowledgeable about the conditions of where I was travelling and they therefore recommended the appropriate vaccines without pushing any. Very convenient too as you get everything in one location and they administer too! Friendly, professional and very knowledgeable. I loved the fact that I got my own personal packet."
"

Easy to talk to and Helpful

"

"The appointment was on time and informative. I was lucky to book at a less busy time. I asked a lot of questions and got all the answers in an at ease manor. I was given several options for medications that would be effective and the duration of both the treatment timing and how long they would be protective."
"

Fast and Thorough

"

"My visit was really fast but thorough. I got all the information I needed and didn't feel rushed."
"

So Impressed!

"

"I visited the clinic today for the first time and I am truly impressed. Christine explained everything very well and answered my (many) questions thoroughly and in detail. She even helped me to track down some missing information about my previous medical records (relating to immunizations). The office is clean and welcoming. It was also very quiet when I was there, which is lovely. I will definitely return when the need arises. Highly recommended."
"

Amazing!

"

"What a wonderful experience. My nurse was extremely knowledgeable regarding everything my husband and I needed to know before leaving for Thailand. Passport Health is a fantastic service. They are super organized and everything was so quick and efficient."
"

North york site

"

"Our family had a great experience at the clinic with our nurse, Caroline. She was really friendly and able to answer our questions and concerns regarding our upcoming travel to South America"
"

Professional and thorough

"

"I found my experience to be very professional and thorough. The nurse took her time to inform me of the various vaccines and methods of application. The office was well kept and quite inviting. The location was easy to get to and the parking was not an issue. The visit did not take long at all and I had plenty of time to do other things. All in all, I have to say it was rather enjoyable."
"

Easy

"

"I had a quick and easy visit with a very knowledgeable nurse who reviewed all of my options with me."
"

Excellent Clinic

"

"Easy to find. Fast service."
"

Excellent

"

"Excellent service provided by Nurse Christine. I'm totally satisfied."
"

So convenient

"

"Our second visit to Passport health. This location is so convenient. The nurses have been kind and lighthearted. In our experience they run on time; we have never waited. Would never consider getting injections for travel anywhere else."
"

Will go again in future

"

"This is our second time going to this clinic. It is on time, informative, thorough, and has all that one needs. Christine is knowledgeable and courteous. The clinic is clean and we never had to wait."
"

Great travel health advice

"

"My husband and I received a warm and friendly welcome at the North York location today, as well as very helpful and thorough advice for our upcoming trip to China."
"

Excellent, thorough consultation

"

"Nurse Christina Victoria was extremely thorough and detailed in her consultation regarding which vaccinations I should take before embarking on my travels. She was patient and took the time to answer my questions thoughtfully. I would recommend this clinic to individuals who are requiring health and vaccination advice regarding their travels."