To help ensure the best service for our clients, service at this location has been temporarily suspended.
Please see our Oakville, ON location for bookings in your area.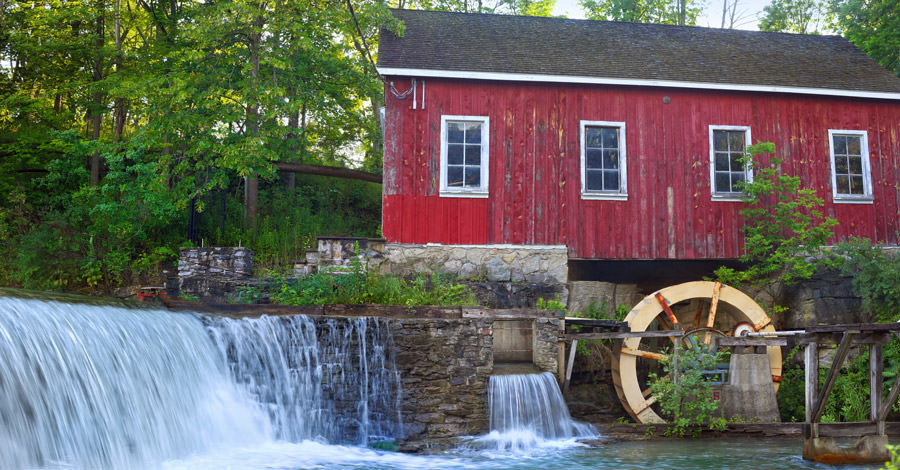 With 270+ travel clinics in North America, Passport Health is your local leading provider of travel vaccinations and medications. Prepare your health for travel, visit us before you go.
Passport Health St. Catharines
Travel Clinic
55 King Street
Suite 203
St. Catharines
,
ON
L2R 3H5
Find directions to Passport Health St. Catharines Travel Clinic >>
Passport Health's St. Catharines travel clinic is happy to serve the greater Niagara area and its great people and businesses.
Located in downtown St. Catharines, we provide travel vaccinations, consultations and wellness services.
Passport Health St. Catharines Travel Clinic offers the following to its clients:
Call or book
online today
. We look forward to seeing you soon.
Directions to Passport Health St Catharine Travel Clinic:
Passport Health St Catharines is located in the CIBC building on the second floor, at the corner of King and Queen Streets. Just 5 minutes away from the bus terminal on Carlisle St. There is metered parking on King Street in front of the office and on Queen Street. Municipal parking lots are located on Queen Street and Market Street.
Customer Reviews
"

Thank you!

"

"I was impressed by how knowledgeable and helpful she was. I asked questions and was given answers that made sense to me. She was patient and sensitive to my needs. Great experience and much appreciated!! I would go back again."
"

Great Experience today

"

"We loved Erin . She was professional, approachable and extremely knowledgeable. She took her time explaining everything to us. Wonderful!"
"

Thorough review

"

"We had an excellent visit with Erin. She was very thorough in her research for all the countries on our upcoming cruise. I would recommend this service to all travellers."
"

Good quality service

"

"Nurse provided me with an abundance of information and advisement that matched my own prior to my appointment. Very nice and accommodating service – extremely informative if you have not done research prior, if you have it is very affirmative."
"

Awesome

"

"Informative and very knowledgeable answered all my questions. Any questions or problems that I asked we're adressed in a courteous friendly Manor."
"

Clinic visit

"

"Erin was very polite and informative. We received all the information needed for our upcoming trip. We filled out the forms online prior to our visit to save $10. It was a little confusing as we used Internet Explorer, then found out the forms don't work with that. It locked up our cell phones and laptop. We then got numerous repeat emails and links before we finally were able to complete the forms."
"

Travel Preparations

"

"I felt that Brianne gave me a great deal of information regarding necessary medical preparations for my planned trip to South Africa. She was very thorough and did not pressure me to make decisions."
"

Very Informative

"

"This was fantastic information for our upcoming trip. Erin was thorough, knowledgeable & friendly. We came away with printed information on everything we need to do/have to have a safe vacation. Although you can have vaccinations done there, we have chosen to have them completed by our family doctor and there was absolutely no pressure. We were happy to hear that any follow-up for this trip was included with our initial visit cost. Thanks!!!"
"

Knowledgeable and Kind

"

"Our travel consultant Erin was excellent; very knowledgeable and kind offering very good advice. I appreciated her honest and transparent approach! I would highly recommend."
"

Very Impressed

"

"I had a great experience at my Passport Health appointment. It was easy to find, clean, and very well organized. I feel more comfortable going on my trip after learning great imformation from my nurse, Erin. I would definitely recommend Passport Health to anyone travelling in the future."
"

Travel Clinic

"

"Nurse was well prepared to give me information that was pertinent to my medical history and to my specific travel plans. I was able to get the medications at the location which saved me a trip to the pharmacy. Good service, friendly atmosphere, and on time. Thanks."
"

Great Experience

"

"Fast yes Descriptive, Simple, and very helpful, great experience overall."
"

Excellent

"

"Erin was professional and highly competent. I left with a full understanding of both necessary and optional inoculations."
"

Worthwhile consultation

"

"The RN Erin was very professional and knowledgeable. She offered alternate choices between pills and vaccinations. I left the office feeling very comfortable, ready, safe and informed for my vacation! She provided a printed booklet for all the diseases and their treatment/vaccines. Very worth the visit for your well being."
"

An Excellent Overview of What We Needed

"

"We were extremely pleased with the information and recommendations we received for precautionary health care prior to our upcoming Asia trip. We received a ton of information, everything was printed out, and our facilitator even highlighted all of the areas we needed to follow up on. It was a very thorough meeting and we walked away comfortable that we knew exactly what we needed."