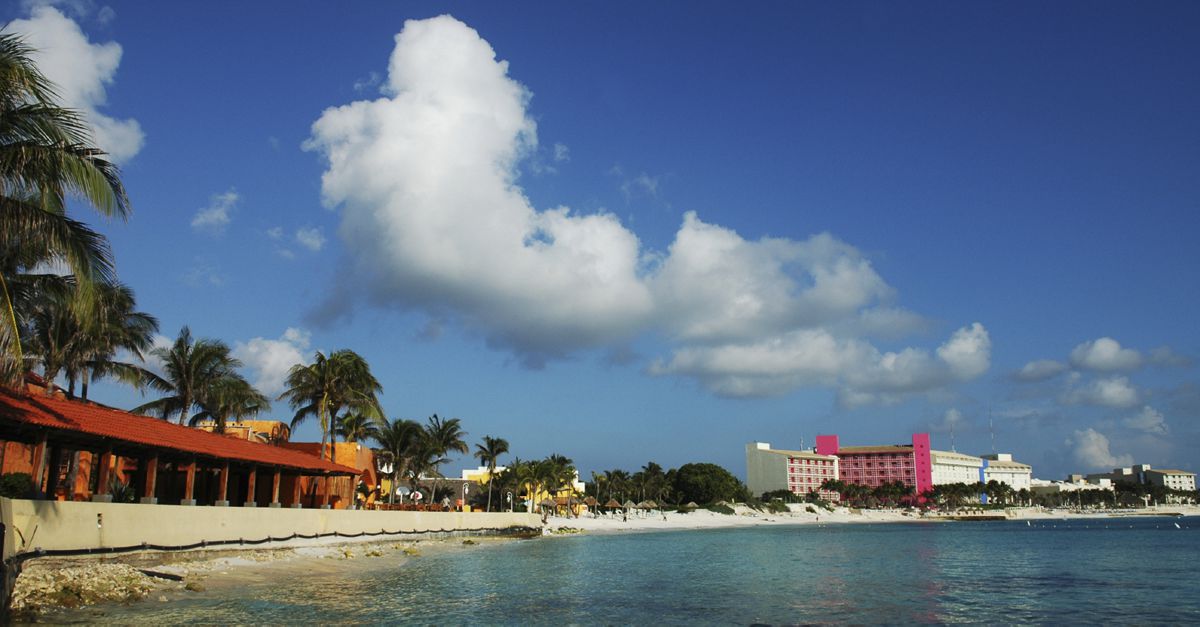 Every year, millions of Canadians travel far south of the US border to Mexico. Airlines offer special deals and tour groups have exclusive offers, especially during the cold winter months, that attract a myriad of individuals looking for all types of adventure.
The beaches of Cabo are an extremely popular destination, especially with Western Canadians, and the tropical paradise of Tulum is a hit with people in Ontario and Quebec. All together, Mexico is an amazing country with plenty to offer to both the most casual and most adventurous travellers.
Despite Mexico's popularity, there are a lot of questions we frequently hear from clients and friends about the county. Today, we'll answer the most common ones.
Is Mexico Safe?
While this seems like a simple question, it is actually fairly complicated. Generally speaking, Mexico is a safe country to visit, according to Canadian Travel and Tourism. The Yucatan peninsula, one of the most popular destinations for Canadian travelers, is generally safe as are many other tourist areas. There are some areas, such as Nuevo Leon, where Monterrey is located, that have reports of violence on the outskirts, but, in general, the country is safe.
That being said, be sure to take precautions. Do not wear flashy clothes or jewelry that may attract unwanted attention, and avoid areas that are sparsely populated or outside of the normal tourist path, especially if you are in Northern Mexico.
Is There Malaria in Mexico? Chikungunya? Other Mosquito-borne diseases?
Health Canada reports there is a risk of malaria in Mexico, but only in certain areas and during specific times of the year. The agency says malaria is present in Chihuahua, Chiapas, Durango, Nayarit, and Sinaloa with some rare cases in Campeche, Jalisco, Oaxaca, Sonora, and Tabasco. Antimalarials may be recommended for individuals traveling to the regions where malaria is present, but preventative measures like repellants are typically sufficient in regions with rare occurrences of the disease.
Malaria isn't the only mosquito-borne bug flying around Mexico. Dengue fever and chikungunya are both present in the country, especially in coastal regions. While there is no vaccine for these infections, insect repellents are usually an effective preventative measure.
Which Vaccines Do I Need To Travel To Mexico?
Mexico is a fairly developed country, but Health Canada recommends individuals be immunized against certain diseases before going to the country:
Can I Drink the Water In Mexico?
You should not drink tap water in Mexico. The water can be dangerous and unhealthy. Remember to boil it, cook it, peel it or leave it! Vegetables, fruits and other products should be washed before eating with clean water, peeled or cooked.
What Should I Avoid Eating In Mexico?
Raw foods of almost any kind should be avoided in Mexico. Beware of street food and less reputable restaurants that may use unwashed or improperly prepared foods or utensils. Cholera and hepatitis A vaccines can help prevent stomach infections that can come from eating contaminated foods. Taking a traveller's diarrhea kit along with you or using a traveller's diarrhea preventative measure, before traveling is highly recommended.
What Are Mexican Hospitals Like?
Medical services are available in large cities but can be limited in remote areas. Standards often differ from Canadian health institutions and vary greatly between various medical facilities. If you do get sick, the Canadian government recommends contacting the closest Canadian government offices to obtain a list of reputable clinics in your area. However, it does note that these clinics can be expensive.
Often, the best medical practice is to do everything possible to avoid having to seek care within the country. Travel vaccines and other medicines can help mitigate these problems and will help protect travelers from what could be an otherwise mentally, physically and economically taxing problem.
For more information on Mexico and traveling there, see our Mexico Destination Advice page.
Planning a trip south of the border sometime soon? Whether it is Mexico, Peru or Southeast Asia; Passport Health is here to help. We provide the highest quality medical care to our clients focusing on consultation, immunization and travel illness prevention. Find a Passport Health clinic near you or give us a call at to learn more.
Do you have questions about travel to Mexico? Comment below, on our Facebook page or reach out to us on Twitter and we will do our best to help!
---
Reprinting or republication of this post on websites is authorized by prominently displaying the following sentence, including the hyperlink to Passport Health, at the beginning or end of the post.
"6 Things You Must Know Before Travelling to Mexico is republished with permission of Passport Health."
Simply copy and paste this code: