By Johanna Read, TravelEater.net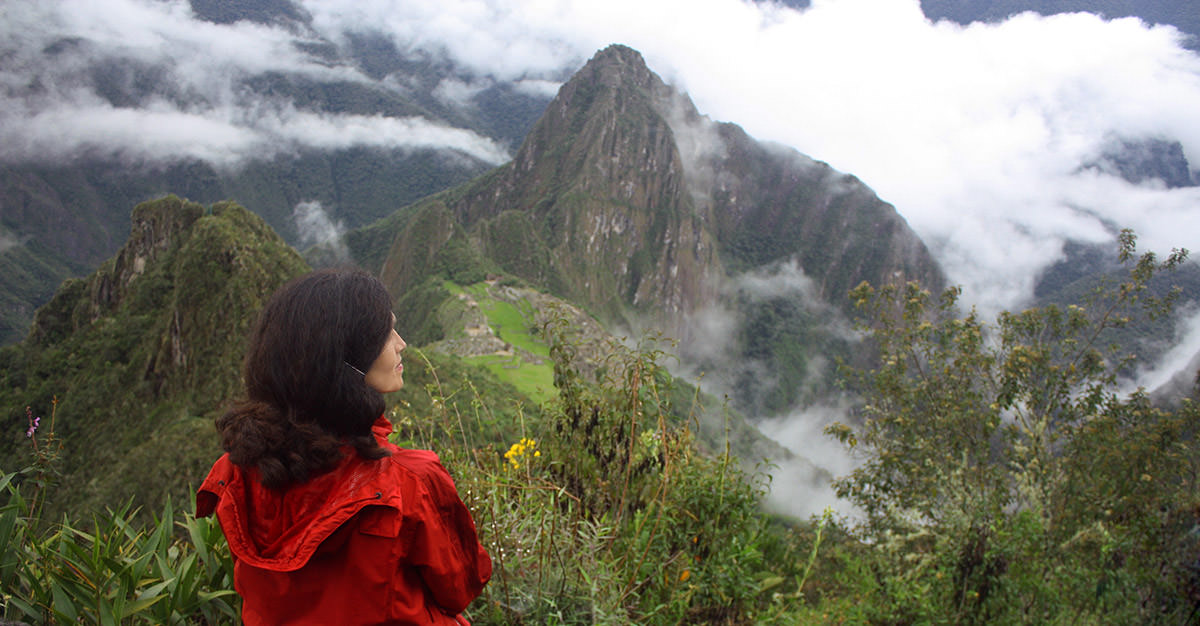 The Andes Mountains and Machu Picchu should be on everyone's bucket list. Machu Picchu is a top tourist site for good reason and the surrounding areas have many fascinating ruins that are much less crowded.
However, because many of these sites are at altitude, you need to plan carefully to see them without risking altitude sickness. Altitude sickness is serious. Many people experience the more minor symptoms of headache, loss of appetite, and, at any exertion, a racing heart and breathing like they've just run a sprint. More severe symptoms are vomiting, distorted vision, difficulty thinking clearly, heart failure, and cerebral and pulmonary edema. Some people die.
Where altitude sickness is possible
Once you are at 2438 metres (8000 feet) above sea level, altitude sickness is possible. Minor symptoms can be felt below this height. The secret to avoiding altitude sickness is acclimatizing slowly.
This means that you need to plan your Peru trip carefully. Many visitors to Machu Picchu don't. They make the mistake thinking they need to acclimatize in Cuzco before they go to Machu Picchu. Once you look at the altitudes, it is easy to see why this is a mistake:
Location
Altitude (m)
Altitude (ft)

Aguas Calientes (Machu Picchu base town)
2042 m
6700 ft
Machu Picchu
2430 m
7972 ft
Altitude sickness possible above
2438 m
8000 ft
Machu Picchu's Sun Gate
2700 m
8850 ft
Huayna Picchu
2720 m
8920 ft
Start of the Inca Trail
2750 m
9000 ft
Ollantaytambo (train departure point)
2792 m
9420 ft
Cuzco
3400 m
11,150 ft
Puno / Lake Titicaca
3812 m
12,507 ft
Highest point on the Inca Trail
4200 m
13,780 ft
Everest base camp
5000 m
16,000 ft
Both Machu Picchu and Aguas Calientes, the base town where you sleep, are below the altitude sickness danger zone, so your risk of altitude sickness is very low there. Travelling straight from Lima (essentially at sea level) and staying in Cuzco first is a recipe for feeling sick.
Best Machu Picchu itinerary
My recommendation for the ideal itinerary to see Machu Picchu without getting sick follows. It lets you acclimatize to the altitude more slowly and has you stay in towns that are great bases for exploring. Because it takes three days to acclimatize to any given altitude, stay three nights in at least one — if not all — of the Sacred Valley towns if you can.
My itinerary adds on an optional stop at Lake Titicaca, the highest navigable lake in the world. Under no circumstance should you travel to Lake Titicaca without acclimatizing first at lower altitudes. Your best case scenario is being too tired to enjoy the floating islands.
Note: if you plan to hike the Inca Trail, which ranges from 2750-4200 m (9000-13 780 feet), you will need to acclimate more slowly and spend more time in the Sacred Valley and in Cuzco before you start your hike.
Day 1: Arrive in Cuzco. Immediately take the train, taxi or collectivo (shared mini van) to the town of Ollantaytambo, the last town accessible by road. Then take the train from Ollantaytambo to Aguas Calientes. Trains are busy in the mornings and at high season — book ahead.
Night 1: Overnight in Aguas Calientes.
Day 2: Explore Machu Picchu. To see the sunrise or climb Huayna Picchu (separate ticket required), you'll need to be in the queue for the bus up to Machu Picchu by about 5:15 a.m.
Night 2: Stay one more night in Aguas Calientes, or take the train back to Ollantaytambo right away.
Day 3-5: Explore Ollantaytambo and take it easy while you adjust to the 2792 m (9420 feet) altitude.
Nights 3-5: Ollantaytambo.
Day 6-7: Travel back toward Cuzco and higher up in the Sacred Valley to Urubamba, at 2863 m (9420 feet). Acclimatize and explore.
Night 6-7: Urubamba.
Day 8-10: Return to Cuzco's 3400 m (11,150 feet), rest and explore.
Nights 8-10: Cuzco.
Day 11-12: Fly to Juliaca, and then take a taxi or shuttle to Puno / Lake Titicaca. You'll need at least a day to see the floating islands. Don't forget lots of sunscreen — the sun up there is bright!
Night 11-12: Stay in Puno or along the shores of Lake Titicaca before returning to Lima.
Bugs: What no one tells you about Machu Picchu
Depending on the time of year you visit Machu Picchu, you'll need bug spray. There's a tiny biting no-see-um that loves ankles, especially in Aguas Calientes. While the bug doesn't carry diseases, many people have an allergic reaction to it which causes their ankles to swell painfully for several days.
As you board the train for Machu Picchu in Ollantaytambo, spray your feet and legs with insect repellent and try to keep them covered with clothing too. It is because of the no-see-ums (and the lack of charm in Aguas Calientes) that I recommend your stay there be as short as possible.
More tips to lessen the effects of altitude
Though you've minimized the chances of getting sick by moving gradually to higher and higher elevations, you will feel the effects of the altitude at each step of the itinerary. To make the altitude easier on your body:
Stay well hydrated: Drink lots and lots of water. Make sure you pee clear.
Eat lightly: Non-essential functions like digestion are suppressed as your body focuses on keeping oxygenated blood circulating. While you may not feel hungry, don't skip meals — you need some calories. Follow local customs and have a light dinner so you can sleep better.
Go slow: Walking more slowly and pausing to enjoy the view will make the exertion easier on your heart and lungs. Don't worry — how your body reacts to altitude has nothing to do with your fitness level. By taking a rest on those stairs you're not admitting that you've been skipping the gym.
Go to bed early: You may have trouble sleeping, so help your body along by hitting the hay early.
Take oxygen: Many hotels will let guests breathe from their oxygen tank for 15 minutes without charge. Small portable bottles are available for purchase.
Coca tea and coca leaves: Coca tea is ubiquitous in the Andes and you'll be offered it at breakfast and for free in your hotel lobby. Some people believe drinking it helps your body deal with the altitude. Chewing fresh coca leaves is said to give you an energy burst for about 30-45 minutes; guides on the Inca Trail and at Lake Titicaca often have some on hand to help a weakened guest. While neither the tea nor leaves will make you high, do not ingest coca tea or coca leaves if you could be drug tested when you return home, as your urine will test positive for cocaine.
Diamox: also called acetazolamide, you should not need this drug if you are just visiting Machu Picchu or if you properly acclimatize before visiting higher altitude locations.
With these tips, you should have enough energy to see Peru's Andean sites and not get altitude sickness.
Johanna Read is a Canadian freelance writer and photographer specializing in travel, food and responsible tourism. She writes for a variety of print and digital publications to promote unique destinations and experiences and encourage sustainable travel. In one year Johanna visited six continents, but since then has only been able to hit five annually (not yet getting back to Australia, with Antarctica still eluding her).
Follow Johanna on Instagram and on Twitter. Links to her writing and photographs are at TravelEater.net.