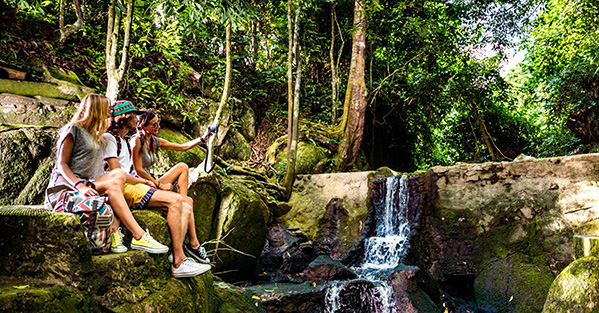 The vaccination costs can often cause people to avoid receiving them. Usually, this is an attempt to save money by choosing to delay, or avoid certain vaccines.
Unfortunately, choosing to go unvaccinated can end up having the opposite effect. Treating vaccine-preventable diseases can be many times more expensive than the vaccine! A recent study provided a comprehensive look at the real value of vaccines.
Are Vaccines Worth the Cost?
The "cost-of-illness" tries to figure out how many dollars are saved for every dollar spent. But, this does not paint the most complete picture of the amount saved by vaccinating. It only includes the costs like medication, hospitalization, lost production at work and finding care. When using this method, researchers found that $16 USD was saved on every $1 USD spent.
The "Full Income Approach" seeks to find the complete value of vaccines. The research team attempted to find the value that people associated with living longer, healthier lives. This extra amount was added to the money saved on healthcare costs. This method also considers the broader economic and social benefits that vaccines bring. These costs can include management of a public outbreak, and the cost to the community. After compiling their data, researchers found that the actual amount saved is closer to $44 USD per $1 USD spent on vaccines.
It's amazing that the amount of money we save by vaccinating increases by almost 275% in the second study. But it makes sense, because the value attached to comfort and being healthy is more than just productivity lost at work. It means living a full life, and having the freedom to do what you want. The choice seems pretty clear, vaccination is the savvier, more fiscally responsible move.
What Is the Global Vaccine Action Plan?
The world's poorest countries often suffer from the lowest standards of living. These countries also tend to have higher rates of death due to infectious and preventable disease. The Global Vaccine Action Plan seeks to provide three crucial childhood immunizations to the world's 73 poorest nations. According to Johns Hopkins Bloomberg School of Public Health, vaccines can prevent the loss of 3.7 million lives and over $63 billion USD.
These are common vaccines in the Canada, and are widely available to travellers.
These diseases can be easily avoided in wealthier countries. But they low standard of healthcare in developing nations makes this a danger for locals, as well as travellers looking to visit. That's why it's important to make sure that all your regular vaccinations don't require boosters prior to your trip. They aren't as exotic as yellow fever, but they are just as harmful and should be regarded as such.
Worth The Price – Every Time
Some vaccines can seem expensive, but the diseases they prevent are much costlier. Many people undervalue vaccinations, even when there are billions of people without that privilege. These individuals don't always live in poverty, either. The immunocompromised, the elderly and the very-young may not be vaccine-eligible.
The effect of herd immunity as a tool of societal protection is huge, and often understated. We are able to keep others safe from disease, because we take care of ourselves. The price to keep ourselves, and our neighbors, healthy is small compared to the cost of getting sick.
If you're planning to leave Canada, make sure you are protected. The numbers never lie, it's fiscally responsible. Call us at or book online to schedule an appointment with our travel health specialists today!
Have you ever weighed the price of the vaccine with the cost of the disease? How did you come to your conclusion? What factors led you to vaccinate? Share your story with us on Facebook or join us on Twitter!