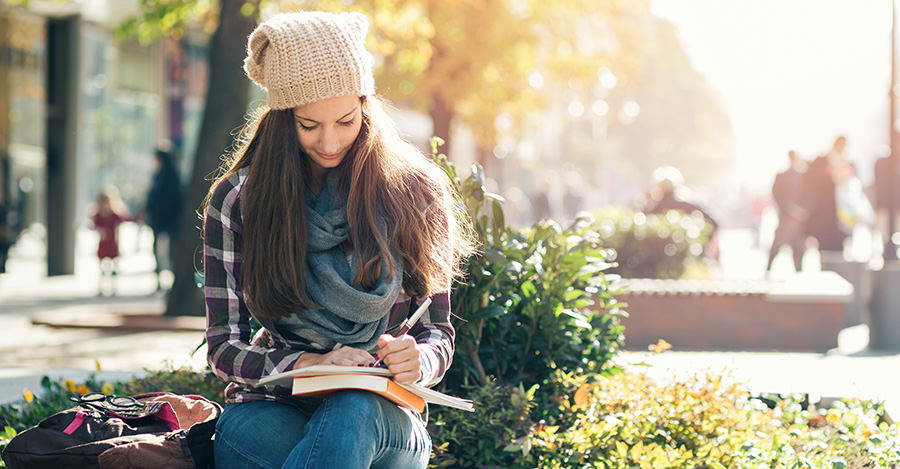 You're all set to register for classes, your schedule is completely planned out. You log-in to the school's website, hoping you can slide into one of your university's coveted classes. You're about to click the button to finish your registration but then you find you've got a hold on your account. The university needs proof of your meningitis vaccination!
Outbreaks of meningitis have been cropping up on college campuses throughout North America. Many universities in the U.S. and Canada now require students receive a meningitis vaccine.
Though it could add another item on your to-do list, getting the meningitis vaccine is important. The vaccine is key to keeping you healthy and able to pursue those big life goals.
What is Meningitis?
Meningitis comes in three forms: viral, bacterial and fungal. The disease causes an inflammation of the membranes surrounding the brain and spinal cord.
Symptoms of meningitis include:
High Fever
Headache
Stiff Neck
Confusion
Nausea
Sensitivity to light
Vomiting
Exhaustion
The two most common form of meningitis are bacterial and viral meningitis.
What Is Bacterial Meningitis?
Meningitis bacteria spreads through contact between individuals. The bacteria moves best in situations of close social contact like kissing, sharing silverware or drinks, exchanging lipstick or cigarettes, or coughing. It can also happen over time, like after sharing living conditions for an extended period.
Bacterial meningitis is serious and can be life-threatening. Potential cases should receive immediate medical attention for the best outcome. Early treatment can prevent serious complications, like hospitalization, brain damage, amputations, and even death.
According to the CDC, bacterial meningitis is as contagious as the viruses that cause the flu.
What Is Viral Meningitis?
Viral meningitis, as it suggests, is a viral infection. A person may become infected with viral meningitis through close contact with an infected person. But, there is a small possibility of actually contracting the virus. Only a small number of people who become infected will actually develop meningitis.
Viral meningitis is considered less severe than bacterial meningitis. People with normal immune systems can sometimes overcome it on their own. Vaccination will help protect against this infection as well.
Why Do Colleges Require Meningitis Vaccination?
College life increases the risk of infection, especially diseases like meningitis. The things that make college unique and fun are also some of the reasons that students are at an increased risk for meningitis.
Close living quarters, communal areas, irregular sleep habits, big social events, and potentially unsanitary living conditions can all contribute to spreading and catching disease. Infections tend to spread fast once one case occurs. College freshmen living in dorms are especially at risk.
One study showed freshman are seven times more likely than other students to contract the disease. Understanding the significant protection vaccinations provide can motivate incoming freshmen to get it done. If an incoming freshman was vaccinated before their 16th birthday, a booster is recommended.
Roommates should be aware of potential infection.
According to Dr. Thomas Clark, a meningitis expert at the CDC, "If you live in close quarters, the roommate is at very high risk to get infected."
He adds, "We [often] give preventative antibiotics to people who are around an infected patient."
Meningitis vaccines protect against four strains of the bacteria. Three strains are common in North America. The fourth protects travelers venturing out to places where the disease is more common. These vaccines help the body ward off the bacteria or viruses that cause infection.
Vaccination is one of the most effective ways to prevent most strains of meningitis. College students can decrease the risk by frequently washing their hands and not sharing personal items. Even if the body is sick or run down, a vaccination can help the body protect itself against meningitis.
Receiving vaccinations will allow you to focus on the most important things in college and pursue your next great adventure!
Do you still need to receive your meningitis vaccination? Feel free to book an appointment online or call to set up an appointment with a Passport Health Specialeist.
Learn more about meningitis vaccinations through our meningitis portal.
Do you have questions about what other vaccinations may be required for college or other types of school? Do you have experiences with experience serious illness while in school? Please feel free to comment below or contact us on Facebook or via Twitter. We would love to hear from you!
Written for Passport Health by Adrienne St. Clair