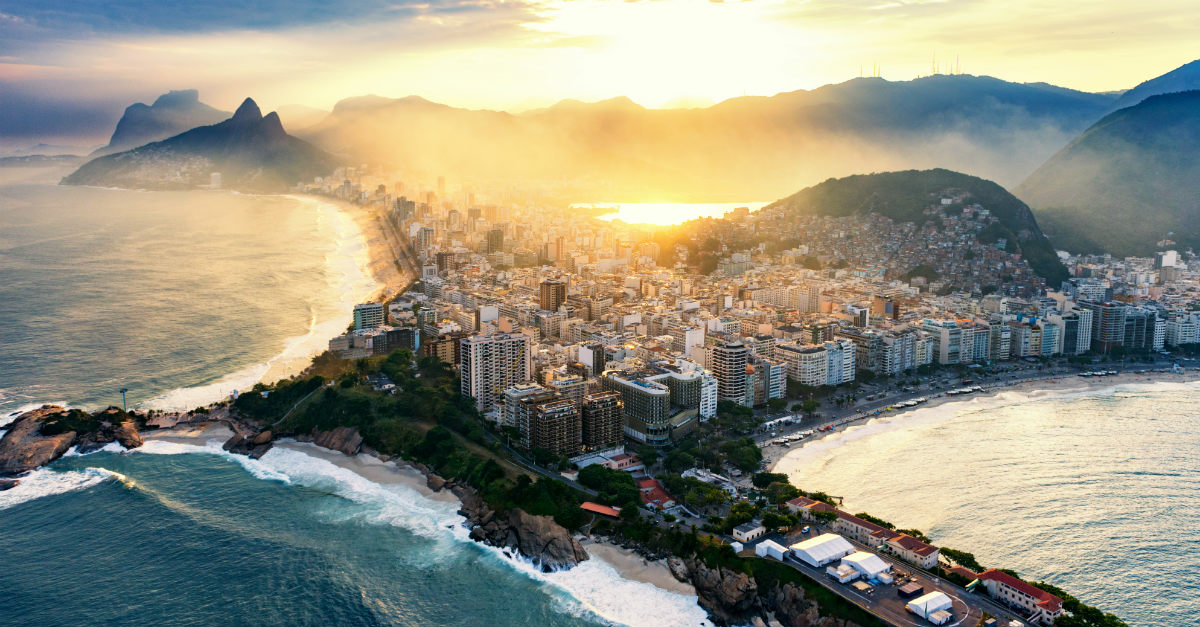 There's really no good reason to get bored while visiting Brazil.
The South American country is a hub for culture that also offers massive rainforests and almost unending beaches.
You can spend some time with the locals in busy Rio de Janeiro or have a relaxing getaway in Jericoacoara. Kayak along the Amazon or admire the beauty of Iguazu Falls.
The only downsides to all these attractions and climates is that they house various ways to catch a dangerous virus. Here's a few tips to stay healthy during your trip to Brazil.
Which Vaccines Do I Need for Brazil?
Vaccination is the most reliable way to avoid disease when travelling. The Centers for Disease Control and World Health Organization recommend these vaccines for a trip to Brazil:
Yellow Fever (if travelling from a country with the virus)
Routine Vaccinations
For more information about each vaccine, check out the individual pages or contact Passport Health. Call us at to schedule an appointment or by booking online now.
Zika in Brazil
Although the disease has spread through Brazil for years, reports of Zika in the country were rampant leading up to the Rio Olympics in August.
Mosquito-borne diseases are nothing new to Brazil. Locals and tourists were dealing with the risk of malaria and yellow fever long before Zika was a problem.
But, research for a Zika vaccine is still in progress and Brazil is considered a high-risk location for the virus.
A vaccine is unlikely to finish all phases of testing before 2018. The best way to stay free of Zika is to repel the mosquitoes that are carrying the virus.
Insect repellents and mosquito nets are already recommended in Brazil due to the other mosquito-borne diseases. Cover your skin with long pants and sleeves in areas that are busy with the insects. Wear shoes whenever possible, as mosquitoes that prominently carry Zika, Aedes aegypti, are known to target feet.
Where Should I Go While Visiting Brazil?
As South America's largest country and the fifth biggest in the world, Brazil has ample room for adventures.
The only issue is narrowing these choices down.
Brazilians embrace a vibrant and energetic lifestyle that stretches to their celebrations. And no Brazilian celebration is bigger than Carnival.
Rio is home to the biggest Carnival parties, with parades and concerts throughout the city. The city is welcoming to tourists during the five day party, allowing for a quick way to take in all the raucous Brazilian culture.
Ouro Preto is a much quieter option for those trying to get a taste of Brazilian history.
The former mining town is covered in centuries-old art that's housed in extravagant buildings. Narrow alleys create a winding path to find the town's many ancient landmarks.
With almost 7,500 kilometres of coastline, Brazil's greatest feature may be its beaches.
Strong winds on Mole Beach attracts surfers and paragliders from around the world. It may take a journey to reach Lopes Mendes, but its beach is world-renowned for simplicity and beauty. And for those that just want to stay in Rio, Ipanema Beach brings the city's lively culture to a mile-long stretch of sand.
Did we miss any must-see spots or health information for Brazil? Let us know in the comments, or via Facebook and Twitter.