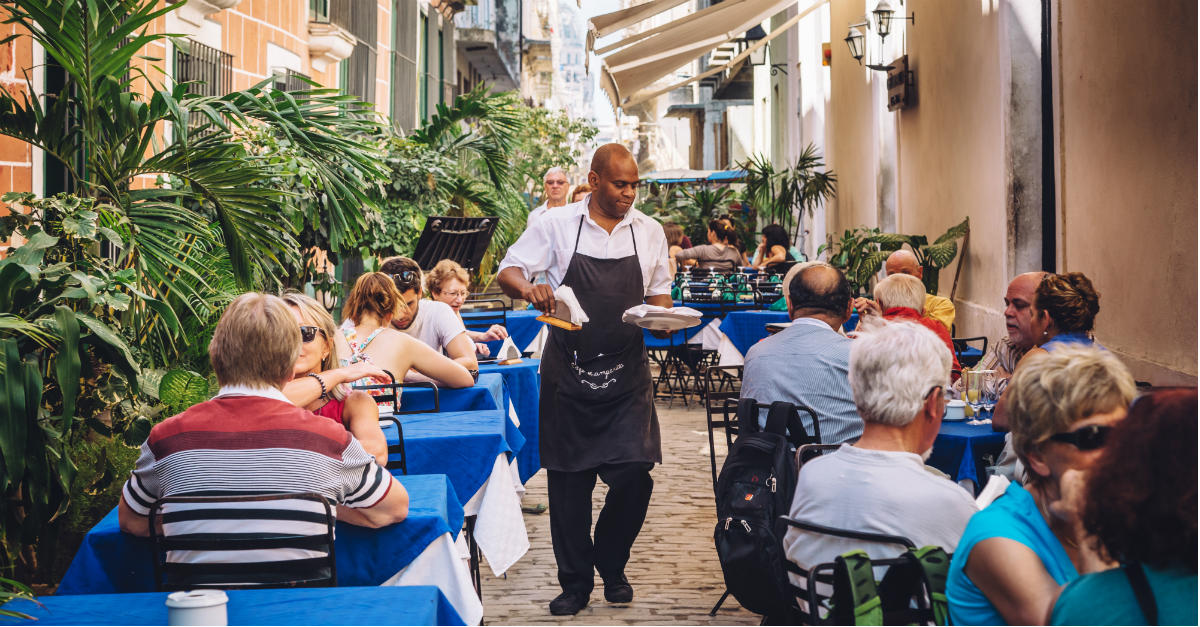 With the Caribbean holding 24 countries and even more cultures, it's no surprise that the region holds some of the most diverse and exciting foods in the world.
Here's a look at some of the most delicious and interesting foods in the Caribbean: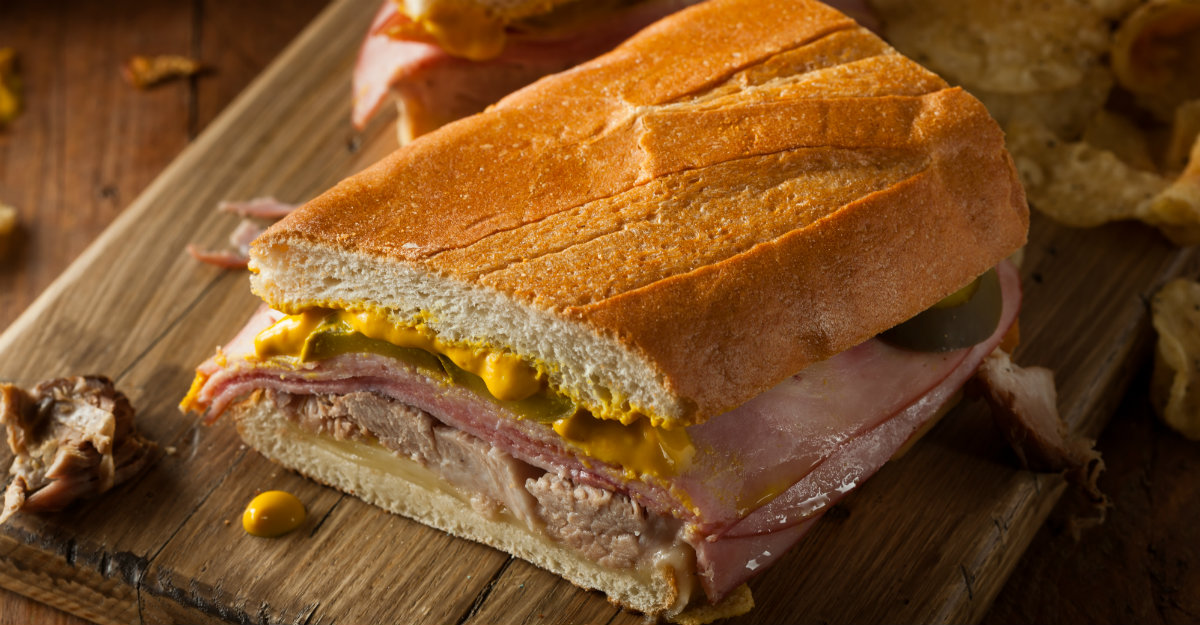 Cuba: Cuban Sandwiches
Although Cuban sandwiches have gained popularity in America, you need to go to Cuba to try the real thing.
The sandwich gained popularity in America from Cuban cigar workers in the late 1800s. The sandwich consists of cuban bread, roast pork, Serrano ham, Swiss cheese, dill pickles, and yellow mustard.
The cuban is then cooked in a panini press, skillet or some other smoldering cookware.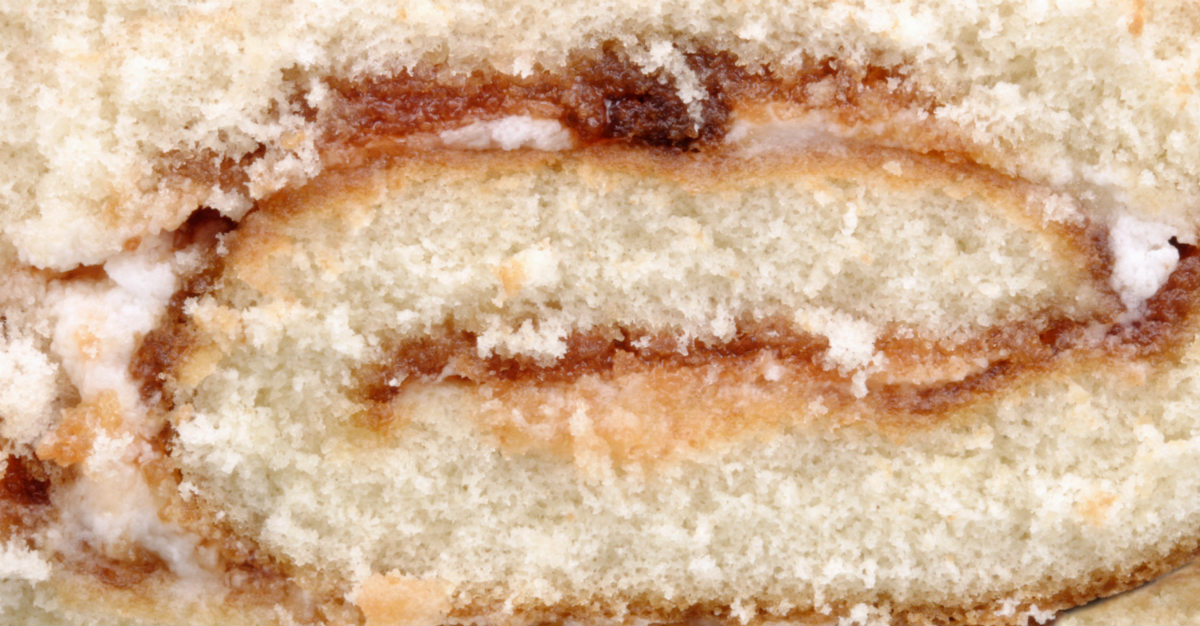 Bahamas: Duff
This traditional dish is usually prepared on Independence Day, July 10, and can be found at many festivals. The dessert best described as fruit (usually guava) in dough. Fruit is folded into the dough, boiled and served with a sauce.
A natural companion to Duff is switcha, the national Bahamian drink. Switcha closely resembles lemonade, consisting of lemon or limes, water and sugar.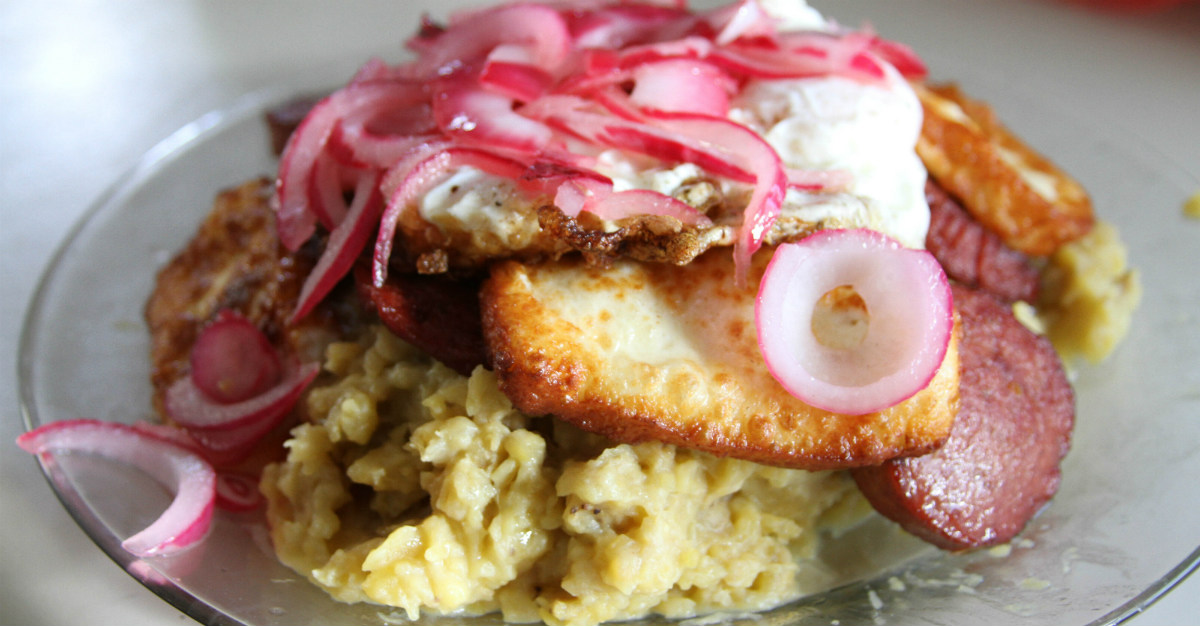 Dominican Republic: Mangú
Mangú is a traditional side dish served during meals. But, it is particularly featured in a breakfast known at "The Three Hits".
The traditional breakfast food starts with boiled plantains that are then mashed. After cooking, the plantains are then topped with red onions cooked in apple cider vinegar. The mangú is then served with eggs (sunny side-up or scrambled) and fried Dominican salami.
The delicacy's history traces back centuries, coming to the island by way of slaves from the Congo.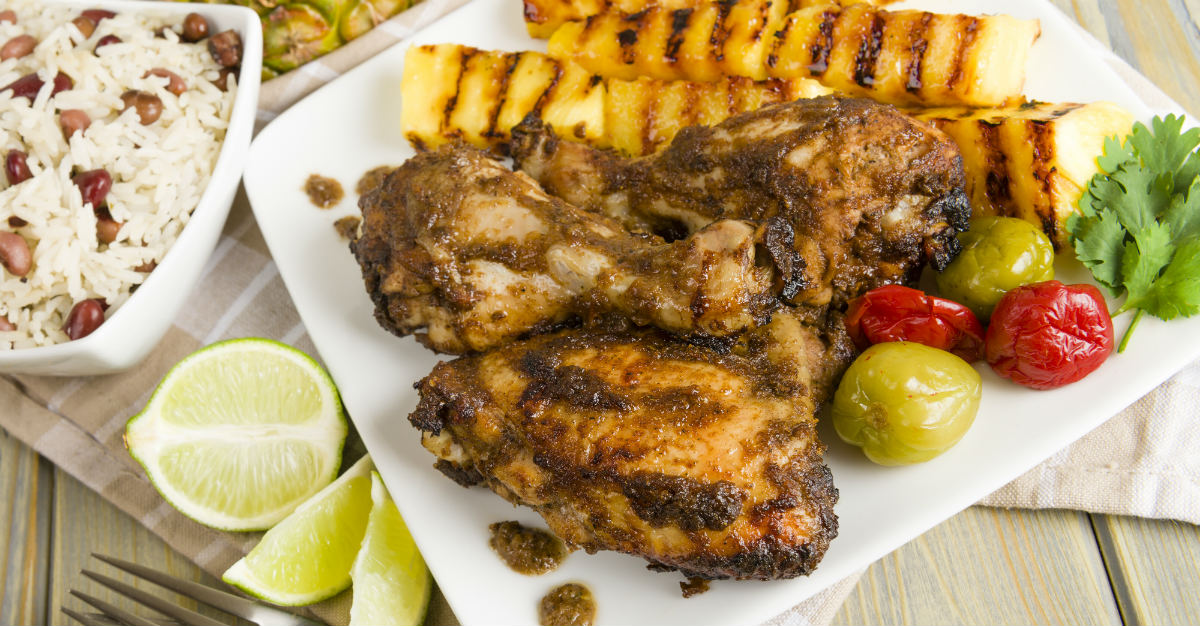 Jamaica: Jerk
Jerk isn't necessarily a specific dish, but rather a style of cooking. This style involves putting a dry-rub or marinade on meat with Jamaican jerk spice.
A main ingredient to Jamaican jerk spice is the Scotch bonnet pepper, which brings a hot spice to the rub. The pepper is then combined allspice and a variety of other common ingredients to create the rub. Jerk is usually applied to pork and chicken, but can be used on any meat.
Jerk, like Mangú, has origins that can be traced back to Africa due to the slave trade.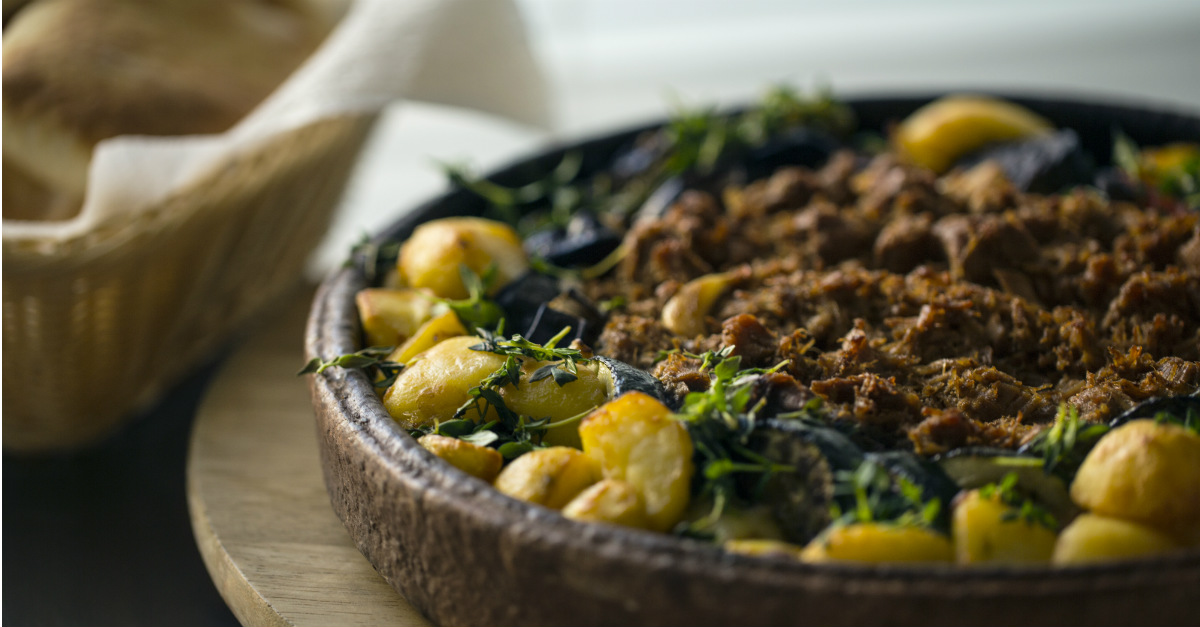 Haiti: Légume Haïtien
This dish is a delicious tradition in Haiti. Resembling a vegetable stew, it combines mashed eggplant, chayote (a local gourd), cabbage, spinach, and watercress. Légume Haïtien may also contain other vegetables based on what's in season at the time.
Légume haïtien is commonly cooked in a sofrito sauce (a sauce made from sauteing spices and vegetables such as tomatoes). The dish is usually served on or with rice, which is common for Haitian cuisines.
Barbados: Cou-Cou
Cou-Cou is the national dish of Barbados and other islands in the Caribbean. This inexpensive food utilizes two ingredients: cornmeal and okra. Together, it creates almost a hybrid between a tortilla and a dumpling. The dish can be served with a variety of protein, but the most common companion in Barbados is flying fish.
Like many dishes of the Caribbean, the food made its way via slaves, as it was popular due to the inexpensive ingredients.
How To Stay Safe
When eating all this food, and traveling to the islands in general, you'll need some preparation to avoid diseases.
All Caribbean destinations require routine vaccinations. The CDC and WHO also recommend the following vaccines if you're traveling to the Caribbean: cholera, hepatitis A, hepatitis B, typhoid, rabies and yellow fever.
Traveler's Diarrhea is the most common illness that international travelers experience, especially when interacting with new foods. To prevent diarrhea, be careful when eating street food. Avoid ice cubes or drink water that's bottled or that you know is purified.
Cholera in the Caribbean
Haiti has been battling a cholera epidemic since 2010. While the recovery effort continues, visiting Haiti creates a high risk to catch the disease.
Every island may not be in the midst of an outbreak, but cholera is a risk in every Caribbean country. Immunization against cholera is the most reliable way to avoid the disease.
Any questions or tips for food in the Caribbean? Let us know via Facebook, Twitter or in the comments.
Written for Passport Health by Kaitlyn Luckow. Kaitlyn is a freelance writer, photographer and English teacher in Milwaukee. She has a passion for capturing and writing other people's stories. You can find her at sayhellostory.com.