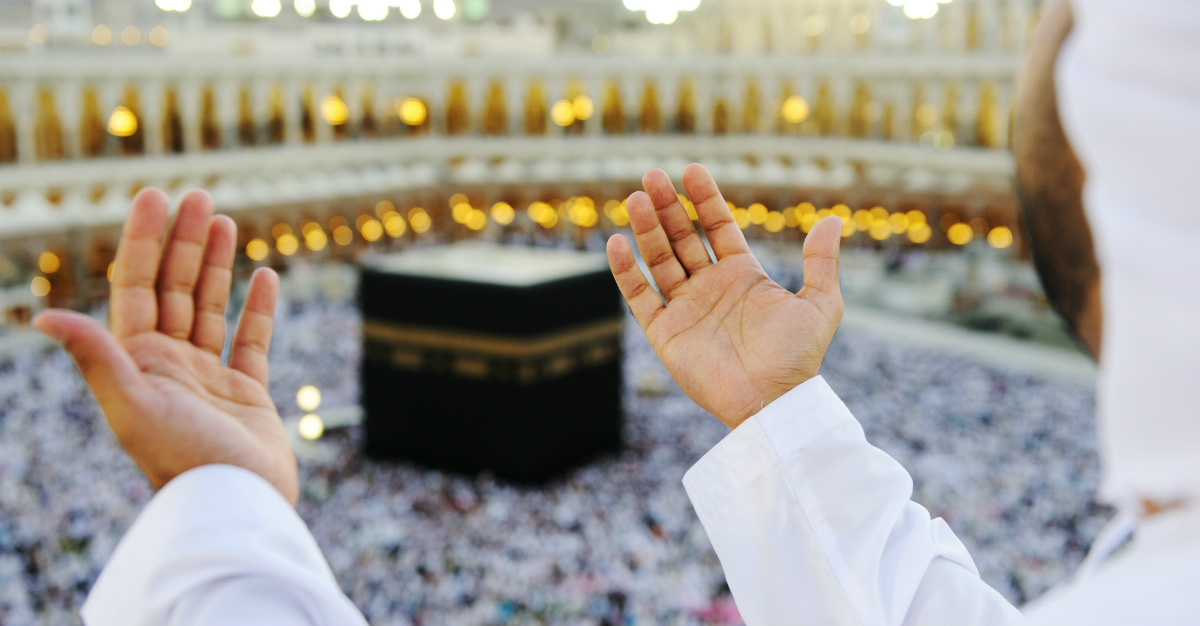 Hajj, a religious pilgrimage to Mecca undertaken by Muslims from around the world, is known as the world's largest gathering of people. The pilgrimage lasts for five days and is the fifth pillar of Islam.
All able Muslims are required to perform this journey once in their lives.
The event brings together a diverse group of Muslims from a wide variety of nationalities and backgrounds.
Hajj is a gathering of people from all different historical and cultural groups. Unfortunately, this also creates greater safety and health risks. For a safe trip to Hajj, here's some tips to keep your experience free from any health or safety hiccups.
What Vaccines Do I Need for Hajj?
The PHAC and World Health Organization recommend these vaccines for Hajj: hepatitis A, typhoid, meningitis, hepatitis B and rabies.
Proof of meningitis vaccination is required to take part in Hajj.
Routine immunizations against diseases like measles or pertussis are also recommended if you have not received them.
Take a look at the individual pages or contact Passport Health for more information about each vaccine. Call us at to schedule an appointment by booking online now.
Respiratory Infection in Saudi Arabia
Respiratory infections are common for pilgrims to Mecca. Large and busy crowds can also create greater risk of spreading tuberculosis.
Heat-related illnesses are another serious concern.
Saudi Arabia is home to sweltering heat and the crowds only make it seem hotter. Participants should make sure to stay hydrated and seek shade when possible.
One of the most serious diseases Hajj participants are at risk for is the Middle East Respiratory Syndrome.
MERS is a life-threatening disease, with roughly 40 percent of cases proving fatal. Because of this bacteria, the Saudi Arabian government recommends that some people shouldn't go to the event. Pregnant women, children and those with health issues should all consider skipping Hajj.
What Safety Concerns are Associated With Hajj?
Hajj is a life-changing experience, but any event of this size will pose some safety concerns.
Safety incidents such as stampedes have led to thousands of deaths since 1975.
The most recent large-scale tragedy was in 2015, when over 700 people were injured in a stampede. The Saudi government vowed to improve safety concerns in response to that tragedy. But, even with better safety, some risks still linger.
Whether you have family in the area or not, all visitors to Saudi Arabia must have a travel visa.
Many travelers without friends or family in the area tend to hire tour groups for travel help. This can be a wise way to travel through Hajj, but always carefully vet a tour before making your plans.
Many travelers are taken advantage of by fraudulent tour operators. A list of vetted travel agencies can be found on the Saudi Foreign Affairs Ministry.
Don't take any photos at the Holy Mosque at Mecca or at the Prophet's Mosque at Medina. Doing so is forbidden by Saudi authorities.
Women under the age of 45 must travel with an immediate male family member, known as a "mahram." Women over 45 can travel with a tour group without a mahram, but must submit a letter of no objection from the person who would have filled the role.
The U.S. State Department can help provide more safety and travel information for any possible participants to Hajj.
Did we miss any Hajj health and safety information or best practices? Let us know in the comments, or via Facebook and Twitter.
Written for Passport Health by Mia Armstrong. Mia is a freelance writer and avid traveler. She is passionate about seeing the world and telling its stories.