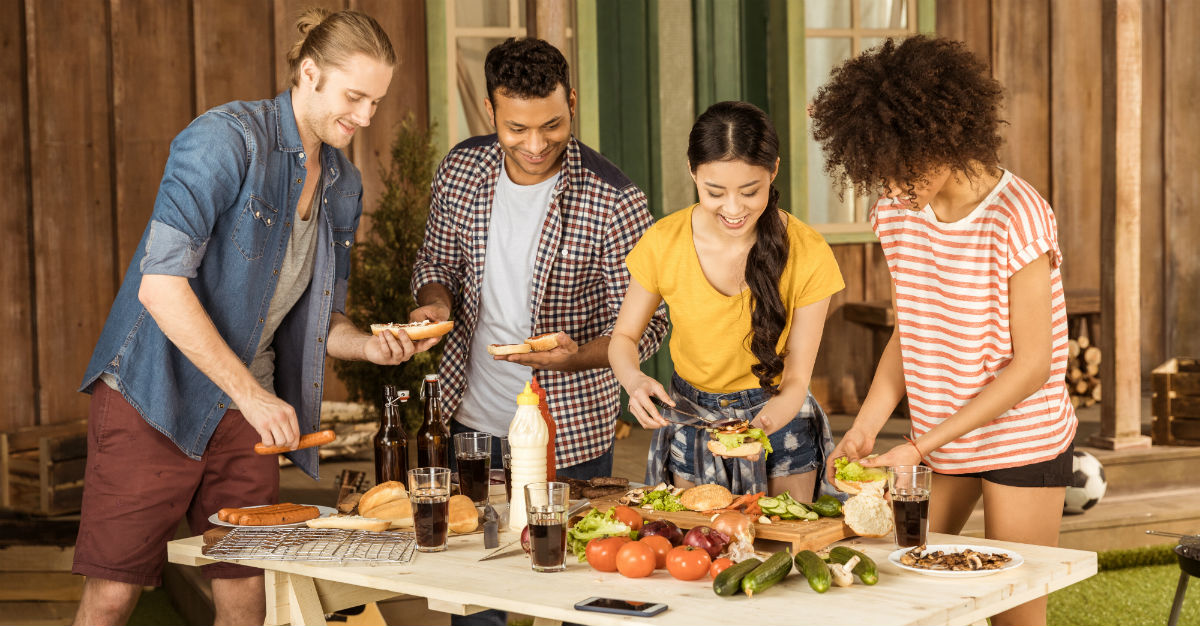 Taking a trip to see family is one of the most popular reasons to visit another country. It's so common that there's even an acronym for these travelers: VFR's.
You may not recognize the acronym, but it stands for Visiting Friends and Relatives. These frequent travellers might be heading back to their native country or just spending time with relatives that live far away.
What these travellers might not know is that they pose a much higher risk at catching a disease.
Typically, this is because they get too relaxed. VFR's often aren't careful about taking the right precautions to prevent catching a disease.
These travellers might not even be able to rely on local health care workers to educate them on the disease risks. Many VFR's can face language and cultural barriers abroad. This creates more problems with health care providers that they can't contact before or during their travels.
In 2008, nearly 25 percent of trips to another country were for visits to friends and family, according to the World Tourism Organization. It's easy to see how VFR travel accounts for more than 900 million international journeys every year.
VFR's may want to ditch the relaxed state of mind when travelling, even if they are going to a familiar country. Travellers should be aware of their surroundings, especially with the risk of cholera.
Over 60 percent of cholera cases in travellers occur in VFR's.
Because cholera is a food and water-borne disease, any foreign traveller is at risk in a country that's battling the illness. Swimming in dirty bodies of water or eating food that isn't well-prepped, the disease is easily spread.
But, why could cholera pose a greater risk to VFR's than other diseases?
Due to their familiarity with the locals and the region, VFR's take a bit more risks when it comes to food and water. They often stay with locals and take part in the lifestyle. It may give you an authentic travel experience, but can also include a lack of safe food and clean water.
VFR's may also struggle with the risky food and drink because of social practices. Politeness and cultural norms can make a person eat or drink something unsafe from a relative or friend. It might seem like a better option to please the host and accept the food and just risk cholera.
Even for travellers that are cautious, or don't mind turning down food from a relative, the cholera vaccine can reduce many of these risks for VFR's. The immunization can prevent cholera 10 days after it's given.
The quick-acting vaccine is crucial for this group.
Vaxchora reduces your chances of catching cholera by 90 percent within 10 days of taking the vaccine. The single-dose oral vaccine is recommended for any travelers between the ages of 18 and 64.
More than any other group of travellers, VFR's are prone to last-second trips. Planned a month or couple weeks in advance, the vaccine can prevent cholera for any of these travellers.
While it's the most effect method, the cholera vaccine isn't the only way to avoid getting the illness.
VFR's should emphasize hand washing practices and avoid any water that isn't purified or food that isn't cooked. These travellers simply need to act as though this is their first time to a country. Take all the health precautions that a stranger would when heading to a foreign place.
Heading to a foreign country and unsure if you're safe from cholera or other diseases? Passport Health can help! Book an appointment online or call to meet with a travel health specialist.
Any other tips for VFR's to stay healthy while they visit family? Let us know in the comments, or via Facebook and Twitter.
Written for Passport Health by Brianna Malotke. Brianna is a freelance writer and costume designer located in Illinois. She's an avid coffee drinker and enjoys researching new topics for writing.