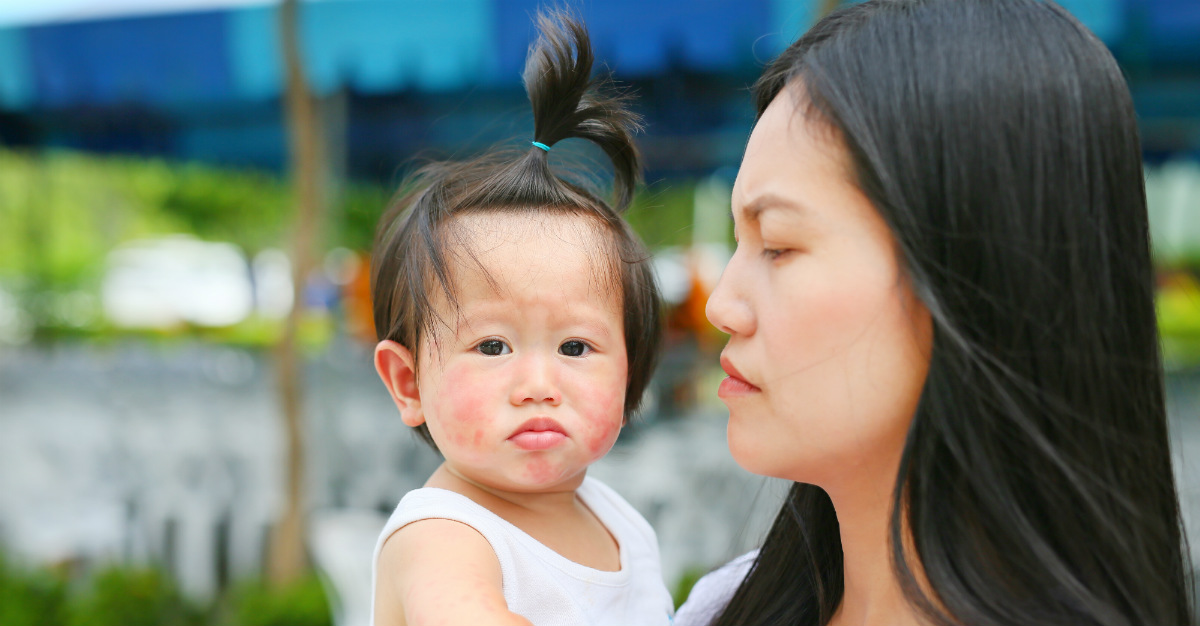 What comes to mind when you think of scarlet fever?
To many people, the disease is ancient. Thanks to modern medicine and vaccinations, reports of the ailment are few and far between. In fact, most people think that scarlet fever is completely eradicated and any news about it pertains to its effect in the past.
Unfortunately, scarlet fever is not just an illness reserved for history. In fact, there have been recent outbreaks of the infectious disease in the United Kingdom. Officials reported 6,000 cases of scarlet fever in 2016.
China, one of the largest countries in the world, recently saw a devastating rise in reported scarlet fever. In 2010, there were approximately 20,000 cases of scarlet fever recorded, rising to 63,000 recorded cases in 2011.
Scarlatina dates back thousands of years and is thought to have been widespread during the time of Hippocrates, around 400-350 B.C. Scarlet fever dominated the 19th century throughout the world, commonly affecting children.
But, thanks to medical advancements in the 1930s and 1940s, antibiotics were developed. They are the primary drug of choice, penicillin in particular, when treating scarlet fever.
But what is scarlet fever? How does it spread? Why is it becoming so prevalent again?
Scarlet fever, also known as scarlatina, is a bacterial infection associated with the A streptococcus bacterium. Individuals can become infected with the bacteria when people drink from the same glass or eat off the same piece of silverware. It can also spread through coming into contact of someone else's towel, and other contaminated objects.
Accurate to its name, one of the first symptoms of scarlet fever is a fever. Some other symptoms include sore throat, headache, and a blotchy tongue that resembles a strawberry. Expect the tongue to become very red with small white patches.
Along with the strawberry tongue, a skin rash is also common with scarlet fever. The skin will have tiny raised bumps that may look like a severe sunburn. A person may not know that they have scarlet fever for up to a week after contracting the illness.
Left untreated, scarlet fever can lead to some dangerous long-term side effects. Arthritis, pneumonia and kidney disease can come from improper treatment.
Some common viruses like strep throat can even develop into scarlet fever.
Unfortunately, there currently isn't a vaccine for scarlatina. As soon as a person experiences the signs of scarlet fever, they should get help from a physician.
Scarlatina is a threatening illness to many people, especially those who live in impoverished areas. These developing countries struggle in getting the antibiotics that treat scarlet fever.
But, it's not just developing countries that are noticing extra problems with the disease.
Some doctors believe the bacteria that causes scarlet fever has become resistant to antibiotics that treat the disease. While penicillin still seems to work for most cases, there is reason to worry in the future. Whether it's an allergy to penicillin or a dangerous breakout, scarlet fever cases could spike due to this resistance.
Scientists and researchers are working to develop a new version of antibiotics that will better treat scarlet fever.
Scarlet fever isn't the only ancient disease that's making a comeback. Leprosy cases are increasing throughout the world.
Any questions about scarlet fever in the modern times? Let us know via Twitter, Facebook or in the comments.
Written for Passport Health by Sabrina Cortes. Sabrina is a freelance writer with a Bachelor's Degree from Georgian Court University. She currently lives in the Smokey Mountains of western North Carolina.