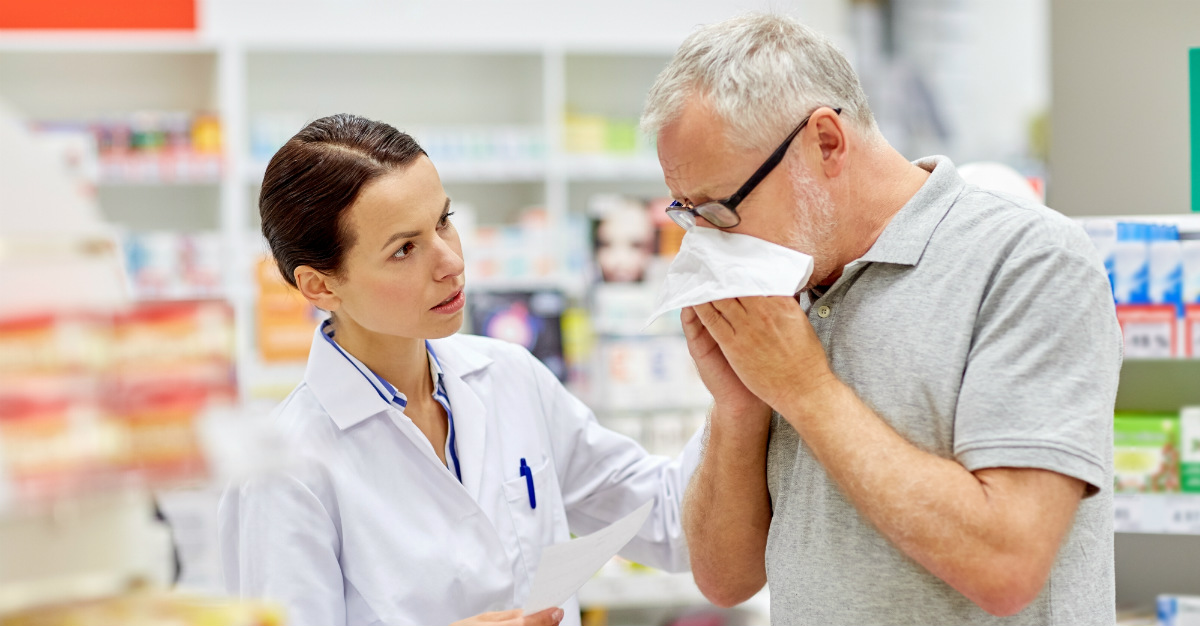 There may be many strains of the flu, but only one can be broken down further.
The H3N2 flu strain mutates and changes, making us label its different subtypes. These subtypes are categorized by the World Health Organization based on host of origin, geographical origin, strain number and year of isolation.
The flu virus is constantly mutating and the vaccine can only help prevent so many strains. It can be difficult to predict which strain will infect people and how severe the infections will be.
This year, the flu season started early which is part of why it has affected so many people.
Even though it has possibly reached its peak, there's still a good chance the virus will continue to circulate for a few more months. Hospitals are seeing an influx of flu patients. Some states in the United States have even declared a public emergency over the flu.
Many of these issues come down to those H3N2 subtypes.
Flu symptoms are normally the same across different flu strains. But, research has shown a relationship between seasons where H3N2 is dominant and the severity of that flu season.
Between 2003 and 2013 there were three flu seasons where the H3N2 strain dominated the season. Those seasons also produced the highest mortality rates of the decade. Other than the 2009 flu epidemic, those three years caused more deaths on average than any other season.
So why is the H3N2 flu strain so dangerous?
Because it is difficult to predict and prevent. The H3N2 strain also mutates at a faster rate than other strands making it harder to design a vaccine to protect against it.
To make matters worse, H3N2 also spreads with more severity. The strain also causes increased health complications and hits people harder than any others. Researches still haven't precisely identified why this is but have noticed a trend between H3 flu strains and the severity of the flu season.
There has also been a rapid rise in the rate of hospitalizations related to the flu on a weekly basis.
People aged over 65 have the highest hospitalization rates, but those between 50-64 and below the age of 5 have seen higher than normal hospitalization rates as well.
Both Australia and the United Kingdom have seen extreme spread of this strain. Nicknamed the "Aussie flu," the virus has caused over 745 deaths in Australia, compared to the average of 176. In the UK, the virus is already responsible for 85 deaths and almost 700 hospitalizations.
Typical flu symptoms include body aches, fever, headache, sore throat, cough, exhaustion, congestion, and in rare cases vomiting and diarrhea. Even during a tough flu season, the flu shot is an easy way to help prevent the virus. After years of research, the frequently-changing vaccine is still targeted to aid in that year. Even with the complicated H3N2 strain that's spreading across the globe.
It's not too late to get the flu shot for this season. Call Passport Health at or book an appointment online now to get the vaccine.
Do you have any other questions about this year's flu season or the H3N2 strain? Let us know in the comments, or via Facebook and Twitter.
Written for Passport Health by Meagan Reynolds. Meagan is currently a freelance blogger, video producer, and social media assistant pursuing a degree in television-radio-film. She has a passion for writing and hopes to be a screenwriter and producer in the future.