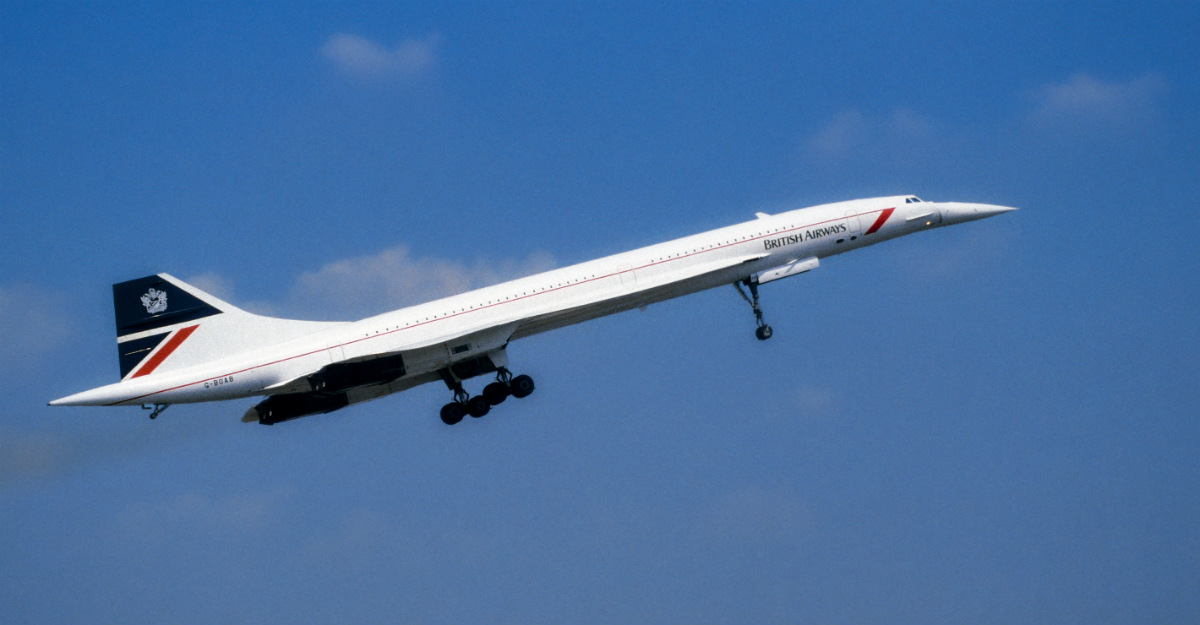 An international flight from the United States to Europe that takes four hours? That might sound like a fairy-tale to frequent travelers, but supersonic international flights could actually be a reality in the near future.
What is Supersonic Air Travel?
A supersonic aircraft is any that's able to fly faster than the speed of sound. No, this isn't the sci-fi technology that is may sound like. These aircrafts have been used for military purposes since the end of the 20th century.
Since then, there have been two supersonic aircrafts made for commercial travel: the Concorde and the Tupolev Tu-144. So far, neither of the planes have been made for use by the public.
Since the Concorde was suspended back in 2003, scientists and startups have been using this technology to create supersonic aircrafts for use by the standard traveler.
Two companies that are currently major players in the supersonic flight scene are Boom Technology and Ctrip. Other organizations also developing this technology include NASA, Aerion Supersonic, and Spike Aerospace.
Both of these startups have partnered with pre-existing airlines to bring supersonic travel to the masses. Boom Technology (who is now partnering with Ctrip) is planning to produce and debut 20 supersonic planes by 2023.
What About Domestic Flights?
Hoping to get from New York City to Los Angeles in a couple hours? Unfortunately, that might be impossible.
While the technology is promising on an international scale, domestic flights may not have supersonic travel as an option. This is due to regulations made my the Federal Aviation Association (FAA) back in the 1960s when the technology was first introduced. These regulations provided guidelines to regulate aircraft noise pollution and sonic boom.
As a result of the Aircraft Noise and Abatement act of 1970, aircrafts traveling at speeds greater than Mach 1 are prohibited. This would include supersonic aircrafts.
That being said, there have been pushes to have this act reviewed and updated. The FAA is currently undergoing research into sonic booms and the new technology provided by Boom Technology.
In 2018, the FAA passed the FAA Reauthorization Act of 2018. The act states for the FAA to "exercise leadership" (Sec. 528) on governing the supersonic flight policy. The leadership would need to take into account information from scientists, the aerospace industry and stakeholders.
When Could Supersonic Travel Happen?
As stated above, Boom Technology is currently planning on debuting their fleet of supersonic aircrafts in 2023. There are 20 aircrafts in this fleet, each able to hold up to fifty-five people at a time.
Boom Technology says that this project may launch as early as 2019. In that year, Boom Technology plans to unveil and fly its model supersonic aircraft.
The estimated cost of a single round-trip airline ticket on one of Boom's aircrafts is $5,000 round trip. This is exceedingly cheaper than a trip on the Concorde, which cost about $13,000 a trip.
Would you be interested in supersonic air travel? Let us know in the comments, or via Facebook and Twitter.
Written for Passport Health by Kaitlyn Luckow. Kaitlyn is a freelance writer, photographer and English teacher in Milwaukee. She has a passion for capturing and writing other people's stories. You can find her at sayhellostory.com.