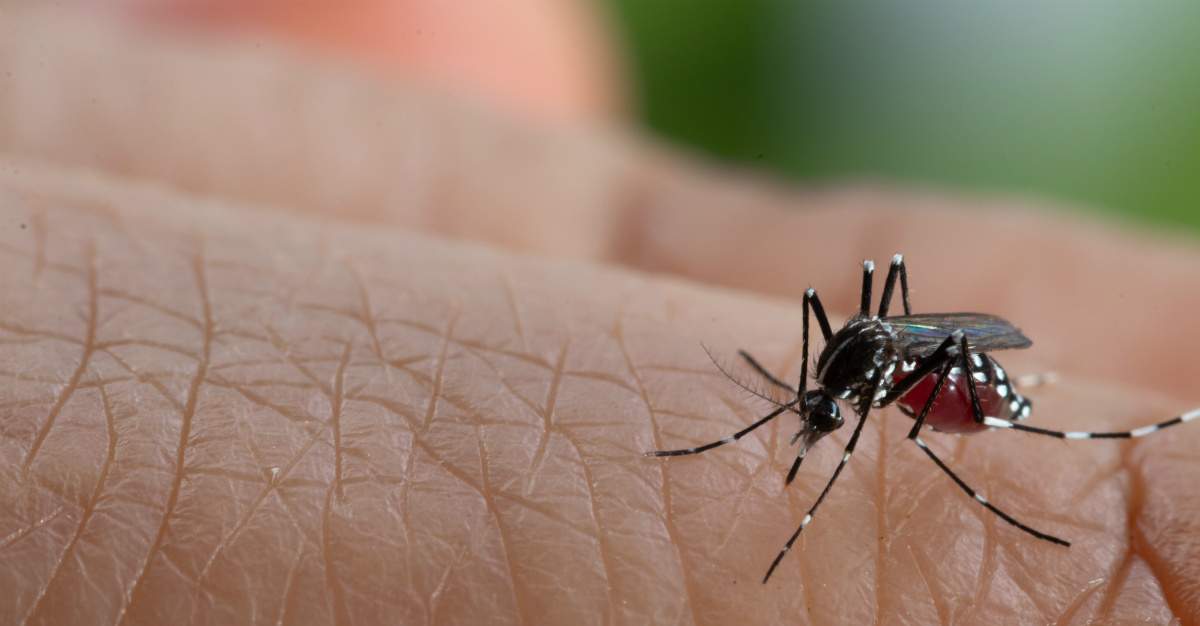 There has been an increase in cases of dengue fever, along with many other infectious diseases worldwide.
Over the past 50 years, dengue fever incidence has increased 30-fold, according to Science Direct. Cases spiked to about 390 million recorded in 2010 alone. You can associate the rise in cases with globalization, demographic trends, and travel.
But, as of lately, environmental changes are also contributing. Warming temperatures have been behind the amplified spread of dengue fever.
Dengue fever is a tropical disease located in over 100 countries worldwide, but found mostly in the Caribbean and South America. The disease spreads via infected mosquitos and they thrive in warm, humid weather conditions. Along with the fever in its name, the virus causes headache, muscle and joint pain.
Often, the disease occurs across a spectrum. The symptoms may be so close to other causes and patients with milder manifestations never seek health care.
In the worst cases, the disease can be deadly.
With suitable temperatures and precipitation levels, the mosquito population flourishes. Areas without ideal climates for mosquitoes are now at risk with the rise in temperatures due to global warming. An increased mosquito population can also mean more infected mosquitoes. That creates a higher risk of the disease and more dengue fever outbreaks.
Unlike other mosquito-borne diseases like yellow fever, dengue fever is without a vaccine. There currently is not even a treatment for the disease. Rather than treatment, the main focus for dengue is on preventative measures from the infectious disease.
Many studies that have found associations between climate conditions and dengue fever transmission.
In May 2018, a new report published in the Proceedings of the National Academy of Sciences (PNAS) looked at the relationship between rising temperatures and disease. The study revealed how limiting global warming can have serious effects on how disease spreads. Currently, there is a projected increase in temperature of 38.7 degrees Celsius.
According to Science Daily, research shows how this could cause over 7 million more cases every year by 2050. By limiting global warming's effects, even dropping the temperature increase down to just 1.2 or 2 degrees Celsius could make a needed difference. By lowering the probable temperature increase, we could avoid over 3 million cases of dengue fever per year.
The research team also found that less of a temperature increase could help regions without a dengue problem. The study mention Paraguay and Argentina as countries that could benefit. Lower those temperatures could reduce risks of dengue spreading to the areas.
Without a vaccine or treatment, stopping the spread is crucial. Protecting those low incidence areas is key in keeping the disease in check and taking all necessary precautions.
Increased cases could severely hurt countries that are ready to deal with dengue.
What about regions that have no experience?
If left unchecked, the increased temperatures could cause serious damage to countries that lack the ability to take basic preventative measures.
New prevention and control efforts for the disease are needed to counter the escalation of dengue fever cases. Right now, the current goal of the UN Paris Agreement would help achieve a projected lower temperature increase. The goal would then help control the rising risks of dengue fever.
Dengue fever is a major health concern in tropical areas. With the potential temperature increase in our future, the areas where it's common will also increase.
Over the past 100 years, the global average temperature has increased .75 degrees Celsius, according to NCBI. More and more countries have better climate conditions with the rising temperatures. This has created a better environment for the insects carrying dengue fever, leading to more outbreaks.
Dr. Iain Lake, who co-authored the study, noted that current temperatures are about 1 degree Celsius over pre-industrial standards. Many countries have pledged to lower CO2 levels in an attempt to reduce global warming. If they meet those goals, Lake stated the temperature would stay around 3 degrees Celsius above pre-industrial levels.
"Clearly a lot more needs to be done to reduce CO2 and quickly if we are to avoid these impacts," said Lake.
Dengue affects people of all ages. With no viable vaccine, the only hope to reduce plausible outbreaks is to take preventative measures. After the recent studies, countries might need to focus on lowering temperatures to slow down dengue.
Do you have any questions about dengue fever? Did you know about the disease's relationship to climate change? Let us know in the comments, or via Facebook and Twitter.
Written for Passport Health by Brianna Malotke. Brianna is a freelance writer and costume designer located in Illinois. She's an avid coffee drinker and enjoys researching new topics for writing.