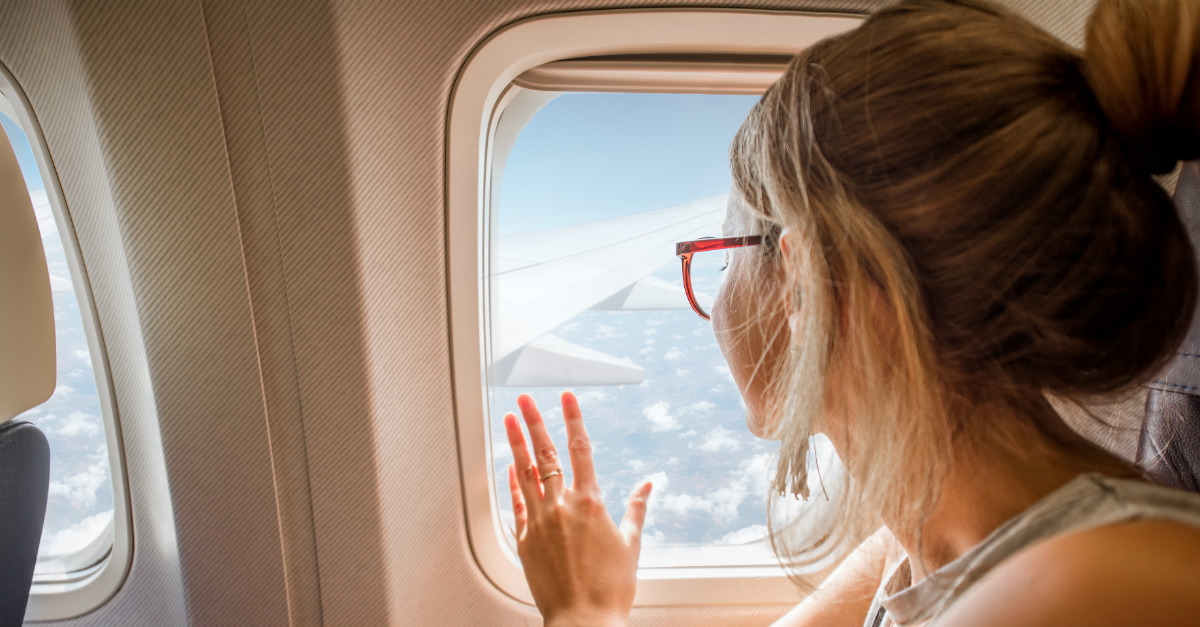 In the endless drive to make aircrafts more efficient, Emirates is replacing real windows with virtual ones. The change will take place in their latest Boeing 777-300ER first-class suite – and Emirates believe that it is the way of the future.
What are "Virtual Windows"?
Rather than giving you a direct, clear space to look outward, virtual windows show you projected images from fiber-optic cameras placed outside the plane. This doesn't mean a complete overhaul to the airplanes you're accustomed to. Emirates chose to design the interior to still look exactly like a normal craft with windows.
Why are Virtual Windows Good?
Surprisingly, virtual windows could tremendously increase the safety of aviation while decreasing the cost.
Removing windows takes out elements that compromise the structure and strength of the vessel. This is due to the fact that windows create many vulnerable points that are more prone to breakage.
Windowless planes also would not require such heavy duty-support, saving up to approximately 50 percent of the weight.
With half the weight to carry, aircrafts would use less fuel to do the same amount of work. Virtual windows would then help reduce damage to the environment, as pointed out by Australia's ABC News.
Saving weight, fuel and building supplies should also save money.
Are There Any Safety Issues?
For the most part, virtual windows could actually have a significant positive impact on the safety of planes, as stated above.
BBC News reports that the European Aviation Safety Agency has essentially cleared the idea of virtual windows. They noted that it doesn't show "any specific challenge that could not be overcome to ensure a level of safety equivalent to the one of an aircraft fitted with cabin windows."
But, this doesn't mean the windowless airplanes come without concerns. In the case of emergency, there are worries about the reliability of the windows and the elimination of windows as emergency exits.
If something happens, crew members need to fully understand and evaluate the safety outside the craft. In this case, some windows are necessary and/or the cameras must operate on their own power source to ensure reliability.
In the case of emergency exits, having windows may be unavoidable. It could be necessary to design planes with windows at key points, such as for crew viewing and exits.
What About the In-Flight Experience?
The in-flight experience is the variable that Emirates, and companies like it, will have to work with.
Emirates President Sir Tim Clark says that using virtual windows to see the projected images is, "so good, it's better than with the natural eye." Many people are more concerned with the feeling of claustrophobia that a windowless plane might evoke. The fear might prove even worse on longer transatlantic flights.
Travelers may also raise concerns which are common with technology in general: what happens when the projections break down or freeze? Obviously, the passengers that would be the most affected are the ones who prefer the window seat.
Will This Really Catch On?
According to Sir Clark, there isn't a shadow of a doubt that the tech revolution will catch up with airlines and include virtual windows. In a recent interview with Business Insider he shared: "Guys, there's a storm coming, and if you don't get on it and deal with it, you will perish." He added that, "the company of the 2050s will bear no resemblance to the company of 2018."
Would you travel on a plane without real windows? Do you believe virtual windows will be common moving forward? Let us know in the comments below, or via Facebook and Twitter.
Written for Passport Health by Katherine Meikle. Katherine is a freelance writer and proud first-generation British-American living in Florida, where she was born and raised. She has a passion for travel and a love of writing, which go hand-in-hand.