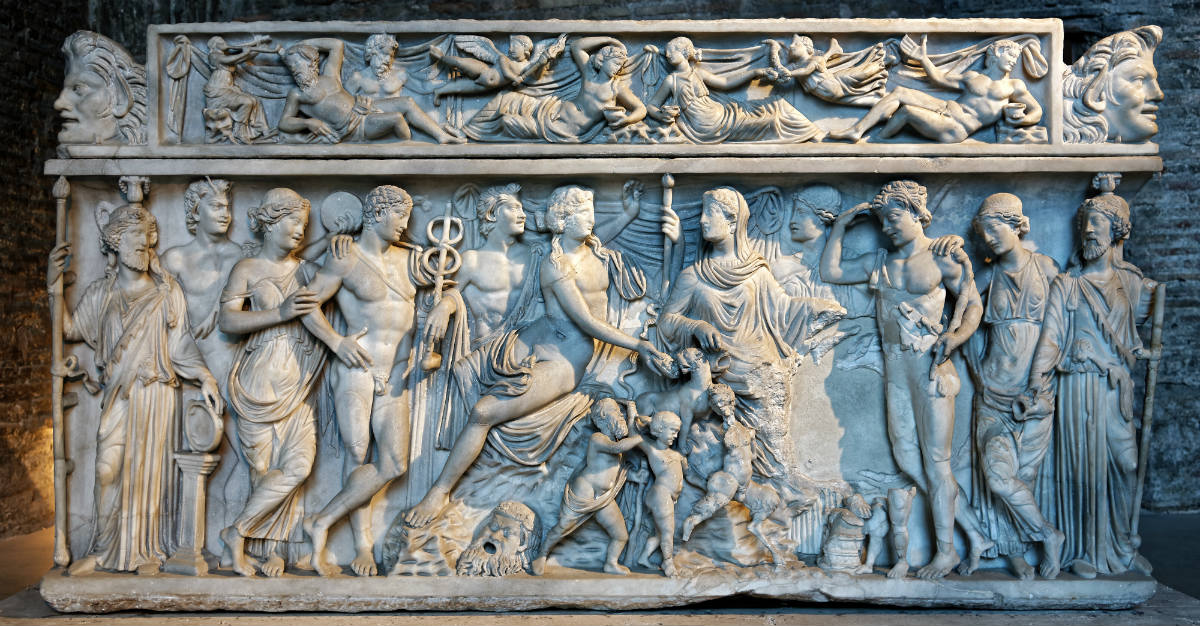 Though the disease originates in Africa, researchers from the University of Wisconsin-Madison have put together a tuberculosis timeline which shows that it was largely spread by the Roman Empire.
TB is one of the world's most prevalent and deadly diseases. According to the CDC, it affects one in four people around the globe and is the leading killer of those who are infected with HIV. In 2016, a staggering 10.4 million people were infected with the illness and 1.7 million tuberculosis-related deaths occurred.
Mycobacterium tuberculosis (M.tb) is the strain that many recent historical-research TB investigations focused on. According to bioRxiv, the same strain was also the subject of the 2018 study.
Experts believe that M.tb first came from Africa. It then took root in agricultural communities due to the formed farming settlements.
The UW-Madison team studied over 550 samples of bacteria from Africa and Eurasia and noted Rome's powerful impact on M.tb in the Mediterranean. Ancient Rome is famous for conquering various lands in its quest for power, wealth and influence. In the first century A.D. they unknowingly also encouraged TB with their general movement and bathing habits.
Tuberculosis spreads through person-to-person contact, specifically from coughing or speaking. It cannot be spread by sharing food and drink or natural human touch like shaking hands. Even sharing toothbrushes, kissing or other similar modes of transmission don't spread the disease.
Instead, TB settles in the lungs after being breathed in. The pathogen can then move through the blood to various other parts of the body.
Science Alert points out that the Romans practiced group bathing. They would often be packed into warm, wet rooms where breath could easily travel. This idea is also true for the barracks soldiers would stay in during rest or preparatory periods. Because the Romans traveled across distant lands, they brought TB to people who had never faced exposure to the disease.
After years of spreading it across the globe, the empire made TB the worldwide phenomenon it is today.
While it's interesting to know the source of tuberculosis, the information can also be helpful. Understanding where a disease comes from gives us further knowledge to help prevent transmission in the future.
A paper from January 2015 published in Nature detailed the Parisian National Museum of Natural History's exploration of M.tb's deep Beijing lineage.
Researchers examined almost 5,000 samples of the pathogen. They found that the Silk Road trade route played an important role in the spread of tuberculosis from east Asia to many other regions. But, we know that's not all there was to TB transmission.
Recent developments give us hope that drug-resistant tuberculosis may soon be on the way out. Until then, be aware of the warning signs and symptoms of the disease. Those include a bad cough, coughing up blood or phlegm, chest pain, fatigue, weight loss, chills, fever, night sweating, and a loss of appetite.
Have you or someone you know had to deal with tuberculosis? Are you surprised by this new information about the history of TB? Let us know in the comments below, or via Facebook and Twitter.
Written for Passport Health by Katherine Meikle. Katherine is a freelance writer and proud first-generation British-American living in Florida, where she was born and raised. She has a passion for travel and a love of writing, which go hand-in-hand.