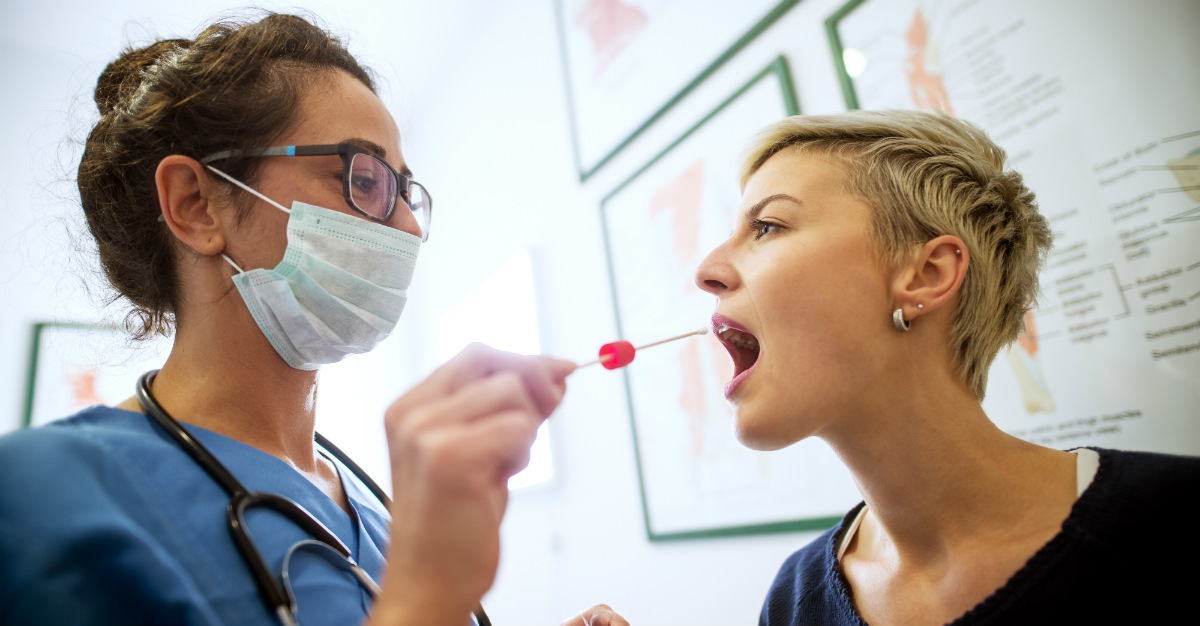 Another reason to travel, but you may actually learn something on this trip. DNA tourism is a growing trend for travelers that want to discover their own heritage.
Families are much more likely to be spread across the globe. Maybe you've relocated to another state or country for work and are situated in a foreign land. There are many other reasons why people don't know much about their heritage; perhaps your parents don't know much about their family history and can't offer a tree to help.
But, websites like Ancestry.com and the fast-growing 23andMe offer a scientific solution.
Ancestry.com now has AncestryDNA where you can order a DNA kit and send in the samples for testing. The same is true with 23andMe. These are DNA testing kits that can be done right in the comfort of your home. Many people turn to these sites searching for medical information, personal history or even to find a suitable mate.
When you place your order online, the company sends all the materials and vials necessary for a complete diagnostic test. Once you insert the sample of saliva, you close the vial, and a gooey substance falls from the lid. You'll receive your test results back within a few weeks.
The results reveal your genealogy down to a percentage point. You learn not just which continent your ancestors hailed from, but what country and how much of your family tree comes from that place.
From there, the vacation-planning begins.
Travel agencies like Go Ahead Tours cater to those seeking out their heritage and want to explore their identity. They've even recently partnered with Ancestry.com to simplify the process. This unique travel agency provides guided tours they call "Geological Adventures" and trips are scheduled for Italy, Ireland, and Germany.
Approximately 33 million Americans have Irish ancestry. Upon receiving their analysis, millennials especially are interested in traveling to find their heritage. This is excellent for Ireland's economy because tourism increased 12.5 percent from 2016 to 2017. It's expected that Ireland can make up to €6 billion, equal to over $705 billion in 2018.
As the Director of Client Relations in Ancestry ProGenealogists division, Jon Lambert helps manage these tours. In May, Lambert spoke with Gizmodo about the booming industry.
Lambert noted that while offering ancestral information for years, they were also often asked to help plan vacations to visit the areas. The tours developed as more people asked for travel assistance. In bundling the heritage and tours in one, the company provides an even easier peak into a person's past. "It's all about telling stories about who their families are," said Lambert.
According to USA Today, other services are also popping up to increase the travel trend. Located in South Carolina, Your Travel Services also offers specialists to help plan heritage trips after people take a DNA test. During the trip, specialists help reach living relatives in the area and plan for stops in a person's hometown.
For many people, heritage and ancestry can act as a missing piece. Looking for a link to their history, these trips can help improve understanding of one's culture or traditions. As more people embrace DNA tourism, and more agencies help with the trip, that piece may be readily accessible for every traveler.
Had you heard of DNA tourism? Would you be interested in one of these trending vacations? Let us know in the comments, or via Facebook and Twitter.
Written for Passport Health by Sabrina Cortes. Sabrina is a freelance writer with a Bachelor's Degree from Georgian Court University. She currently lives in the Smokey Mountains of western North Carolina.