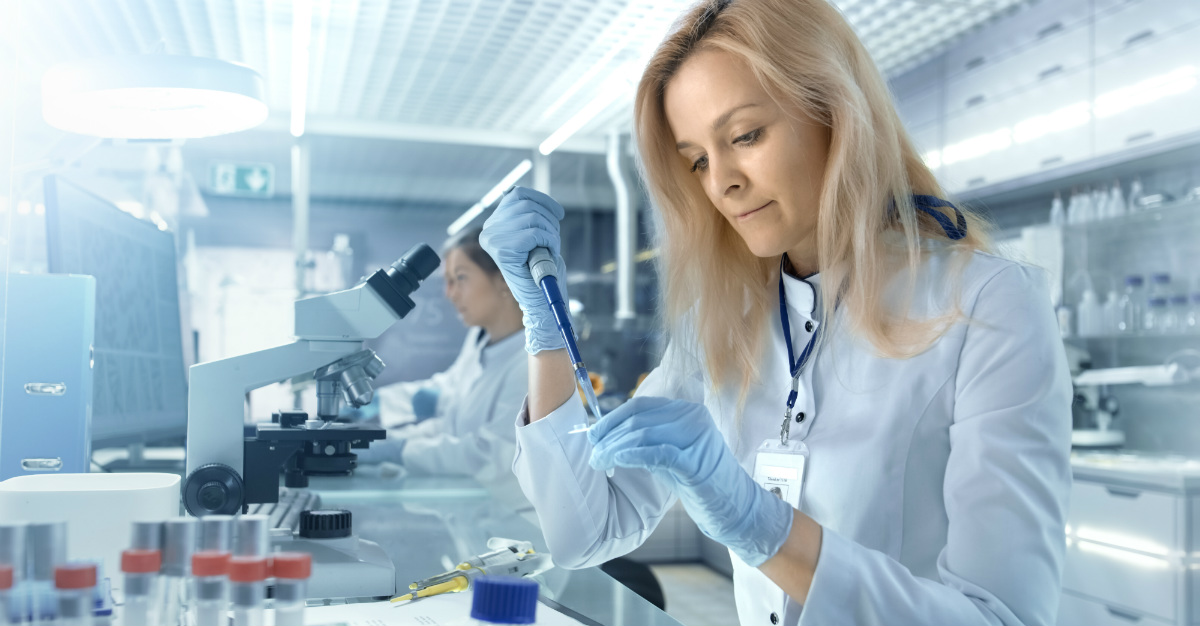 Vaccines have been a crucial part of the fight against infectious diseases for more than 200 years.
But, those initial vaccines were primitive compared to today's science. Modern vaccines are now our best defense against disease throughout the world.
The Australian Academy of Science states that in the "past 20 years, vaccine technology has improved, resulting in production of vaccines against a broad range of infectious diseases." Our recent progress creates an optimism for future vaccines, but the future is still uncertain. There are constant challenges for vaccine improvement needed every year.
Infectious diseases still have high rates, especially in developing countries where access to vaccines is hard to come by.
Bill Gates, the Co-Founder of Microsoft, recently pledged to help create a universal flu vaccine. He noted the need to create a vaccine in case of deadly epidemic, like we've seen in the past.
Potential infectious disease outbreaks can always be around the corner. While the current vaccines available are highly effective, there are still many ways we can improve them. From increasing their effectiveness to making the delivery process easier, vaccines are definitely going to change in the future.
New Methods of Delivery
Vaccine delivery appears to be a current area for improvement in this science.
For example, the measles vaccine not only needs to stay cold, but it comes in multi-dose vials that need to be used quickly once opened. In impoverished regions, the vaccine might not be opened for a small group of people. On top of this, the vaccine needs to be mixed by a trained professional and administered via a needle.
These combinations make it difficult to deliver and dispense in developing countries and rural areas. A mass vaccination campaign is often the only time to get immunized in these areas.
Right now, the Georgia Institute of Technology is working on a measles vaccine that could make all these problems disappear. They're aiming to distribute the vaccine like a band-aid or nicotine patch. The concept resembles another patch for flu vaccines, currently being developed at the University of Queensland. This change in the vaccine means it will be able to be stored at room temperature. A patch, rather than a needle, also wouldn't require a professional with special skills.
This is a potentially perfect solution to offer the measles vaccine in developing countries.
The Creation of Vaccines
Another new vaccine possibility involves rethinking how vaccines are actually created.
Vaccines used today contain some form of the bacteria it's preventing. In the past, a live form of the virus would be the solution. Now, it's an attenuated or dead form of the virus. Pieces of the bacteria can also be found in the vaccines, along with inactivated forms of the toxins that it creates.
These methods help create a response within your immune system. Once the bacteria is introduced, your body develops the antibodies for future infections. These different methods have been working well for us, but new techniques are starting to be employed to help create other forms of vaccines.
Two new types include using live recombinant vaccines or DNA vaccines.
Live recombinant vaccines are quicker to produce. They can also be more effective and, in research, have fewer side effects than the traditional vaccine alternatives. DNA vaccines are easier to produce than established vaccines and seem to provide long-lasting immunity.
These new forms of creation could mean easier access, transportation and administration of vaccines.
Completely New Immunizations
Scientists aren't only looking to improve on old vaccines. The public is always looking for the new, groundbreaking vaccine. The potential universal flu vaccine, with research funded by Bill Gates, could be the next solution.
The dive into new vaccine territory and research can spur further development for the next generation of vaccines. As we've seen in the past, it's a challenge to develop new immunizations. New creation methods and hypothetical ideas make these vaccines a possibility.
There is currently an experimental vaccine for dengue fever that has done very well in its first human trial. With this achievement, researchers are looking into modifying the vaccine to work on the Zika virus. The viruses resemble each other in nature and could lead to prevention for both.
It may be a tough task, but the potential to save millions of lives makes the quest for new vaccines a needed one.
Had you heard of the desires for a universal flu vaccine? How about the changes made to current-day vaccinations? Let us know in the comments, or via Facebook and Twitter.
Written for Passport Health by Brianna Malotke. Brianna is a freelance writer and costume designer located in Illinois. She's an avid coffee drinker and enjoys researching new topics for writing.