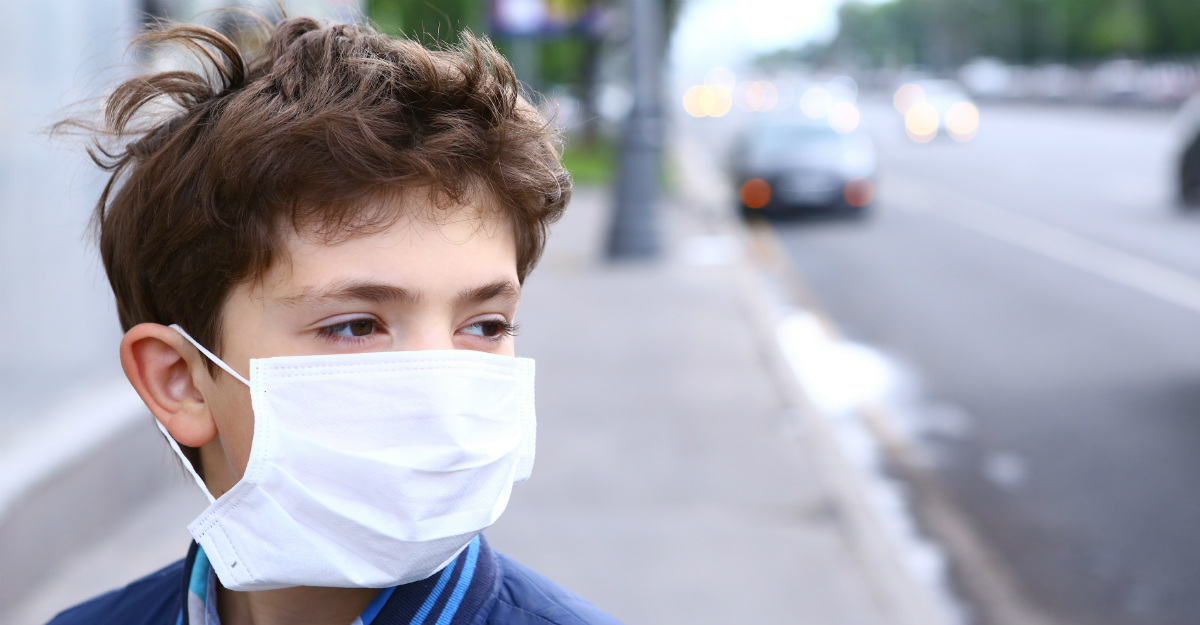 A measles outbreak in the United States and Europe is currently on pace to hit a record high this year.
According to the WHO, there have been 107 people in the United States who have contracted measles this year. Meanwhile, Europe has seen over 41,000 cases this year, leading to 37 deaths.
In the first six months of 2018, measles has been reported in 21 states. The last measles outbreak in the U.S. occurred in 2014, infecting 667 people. More than half of the people infected were Amish and were not vaccinated.
The CDC predicts that a large amount of these cases came to the U.S. through travel. When visiting other countries, American citizens unknowingly brought the virus home with them.
The timing of these simultaneous outbreaks doesn't seem to be a coincidence. The increased measles cases in the U.S. appears to be connected to the current outbreak of measles in Europe.
The outbreak in Europe this year has affected over 41,000 individuals. Ukraine has been hit the hardest with 23,000 infected.
WHO regional director of Europe, Dr. Zsuzsanna Jakab, released a statement about the region's outbreak. "We call on all countries to immediately implement broad, context-appropriate measures to stop further spread of this disease." Jakab recommended vaccination to improve the health and safety of locals during the epidemic.
Without proper vaccination, the measles outbreak of 2018 is likely to get worse. Travel and globalization make the spread of measles easier than ever before.
Measles is a virus that is highly contagious and can be transmitted by an infected person through mucus (usually from coughing or sneezing).
Original symptoms generally resemble a cold, such as a runny nose and fever. Although, days after the virus is contracted, white spots may appear in the throat and a rash will break out throughout the skin.
Complications may occur if the virus goes untreated, such as swelling of the brain and pneumonia. Children and the elderly are more susceptible to these complications. According to the CDC, for every 1,000 infected children, one or two will die from complications.
Measles can be prevented with the MMR (Measles Mumps Rubella) vaccine. If an individual has contracted or been exposed to measles, the MMR vaccine can provide some protection against the virus and its severity if given within the first 72 hours. Afterwards, there is no antiviral treatment for measles.
Anyone who is traveling should make sure they have received the MMR vaccine. The vaccine offers the best protection against measles for both you and those nearby. The Advisory Committee on Immunization Practices recommends that all adults receive the vaccine.
The MMR vaccine doesn't just protect you from measles, but from mumps and rubella as well. Most people receive the MMR vaccine when they are children, but make sure that your vaccination is up to date.
It is recommended by the CDC that children should receive two doses.
Are you or a family member in need of the MMR vaccine? Passport Health can help. Schedule an appointment online now or give us a call at and speak to a travel health nurse.
Were you aware measles was such problem in the U.S. and Europe? Did you know travel increased the risk of spreading measles? Let us know in the comments, or via Facebook and Twitter.
Written for Passport Health by Kaitlyn Luckow. Kaitlyn is a freelance writer, photographer and English teacher in Milwaukee. She has a passion for capturing and writing other people's stories. You can find her at sayhellostory.com.