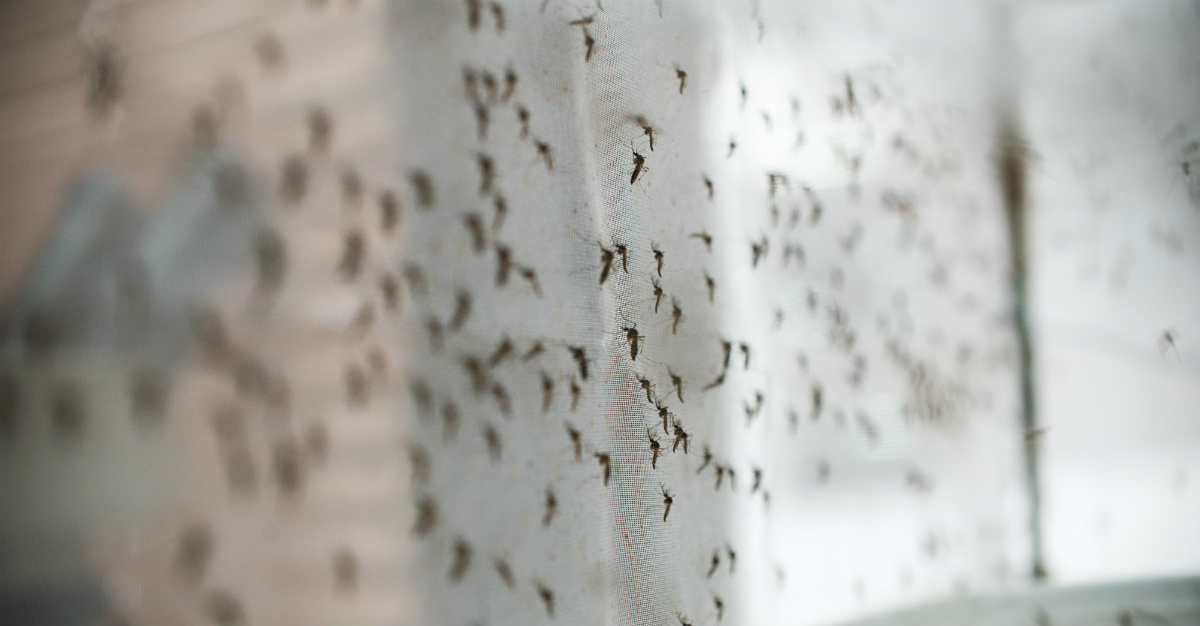 We've long struggled to defend against dengue fever. Without a vaccine available, how can you prevent the mosquito-borne disease?
By changing the mosquitoes, apparently.
An initiative focused in the Australian town of Townsville proved that theory. The town noticed a dramatic decrease of dengue outbreaks thanks to modified mosquitoes.
The groundbreaking plan started in 2014. Scientists form Monash University injected 4 million mosquitoes with the bacteria Wolbachia. Once infected with bacteria, Wolbachia keeps the dengue virus from surviving in the insect's body. Over time, the bacteria would keep mosquitoes from spreading dengue.
The scientists weren't alone in their efforts. About 7,000 families helped to incubated mosquito eggs with Wolbachia until they hatched.
After these mosquitoes were released, scientists tracked the insects. They needed to see how effectively the bacteria would mate with and then spread the bacteria to other populations of mosquitoes.
Thanks to the native Aedes aegypti mosquitoes, dengue was a common risk in Townsville. After 28 months of infected mosquitoes, no human infections have been reported. The mosquitoes traveled a total of 25 square miles. When looking at local mosquito populations, 100 percent are now carrying Wolbachia in some areas.
As one of the mosquito-borne diseases without a vaccine, the new preventative measures look even more promising.
Right now, the only treatment for dengue is to take pain relievers and drink fluids. If symptoms worsen, individuals are taken to the hospital. This new study could lead to a possible preventative measure for dengue outbreaks and potentially even Zika outbreaks. Much like dengue, there's currently no way to prevent Zika virus.
Dengue can only transmit to humans through mosquitoes. The virus contains four different strains and in rare cases can prove fatal. This can happen when the virus leads to Dengue Hemorrhagic Fever (DHF) in the body. DHF can cause circulatory failure that can prove deadly.
Common symptoms of dengue include high fever, severe headache and joint pain. If you're experiencing any of these deadly symptoms, seek medical attention immediately: coughing up blood, pale and clammy skin, and trouble breathing.
Symptoms show themselves quickly and can last for up to seven days.
According to the CDC, over 400 million people are infected with dengue each year. In Australia alone, more than 2,000 cases of dengue were reported in 2017, according to the Smithsonian Magazine.
The promising results from this trial has led to further studies currently planned for different parts of the world. The next case study is in Yogyakarta, Indonesia. The results of this study will be available in 18 months.
Dengue is currently prevalent in over 100 countries. If it is present in the country you're visiting, there are preventative measures you can take. Wear clothing that covers as much of your skin as possible, use insect repellent and mosquito netting.
Are you still curious how to avoid dengue and other mosquito-borne diseases on your next trip? Give us a call at or book an appointment online now to speak to a travel health nurse.
Had you heard of these groundbreaking trials to stop dengue fever? Would you visit a region that's releasing more mosquitoes to prevent a disease? Let us know in the comments, or via Facebook and Twitter.
Written for Passport Health by Kaitlyn Luckow. Kaitlyn is a freelance writer, photographer and English teacher in Milwaukee. She has a passion for capturing and writing other people's stories. You can find her at sayhellostory.com.